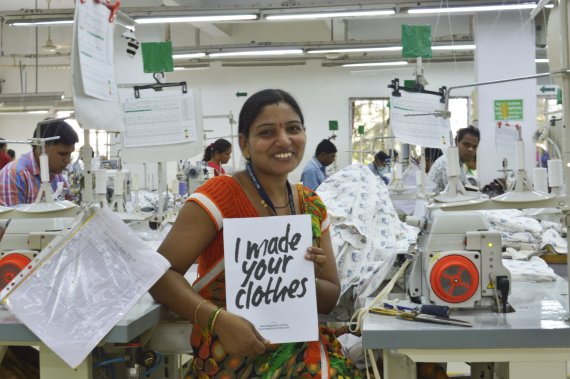 As part of Fashion Revolution Week 2020 from 20 to 26 April, Fashion Revolution published its annual Fashion Transparency Index. In it, the world's largest movement of fashion activists sheds light on the transparency standards of fashion brands.
Five brands from the sports and outdoor industry are among the top ten brands. Adidas/Reebok, as the highest ranking sports brand, scored 69% of the possible 250 points, ranking third overall behind top performers H&M (73%) and C&A (70%). The outdoor brand Patagonia is in fifth place with 60%. The North Face is in seventh place together with the other VF brands Timberland, Vans and Wrangler with 59% of the maximum possible points. Puma in eighth (57%) and Nike/Converse/Jordan in ninth with 55% round off the good result of the sports brand in the top ten.
The average score among the 250 brands is 23% of the possible 250 points. The points are distributed in the sectors "Policy & Commitments", "Governance", "Traceability", "Know, Show & Fix" and "Spotlight Issues".
A total of ten brands achieved the worst score of 0%. Sports brands were not among them. The complete study can be found here.
The release of the Fashion Transparency Index is part of the Fashion Revolution Week from 20 to 26 April. In it, the Fashion Revolution sustainability network wants to draw attention to the working conditions of fashion producers and the ecological footprint of fashion.
On 24 April, the seventh anniversary of the Rana Plaza factory collapse in Bangladesh, the main event of the action week will take place online.