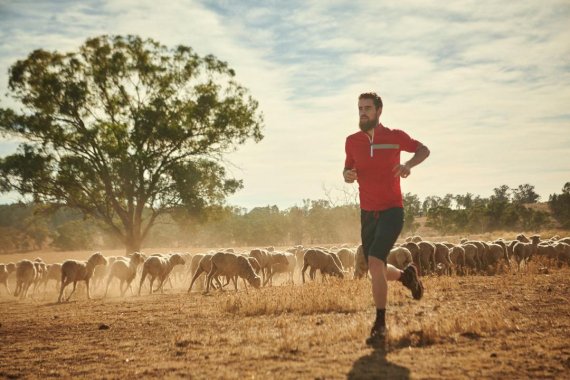 "Today, in the fall of 2020, there is a world economy again. The global just-in-time production, with hugely ramified value chains in which millions of individual parts are hauled across the planet, has survived. It is currently being dismantled and reconfigured. […] We are surprised that even the loss of assets due to the stock market slump does not hurt as much as it felt at the beginning. In the post-Corona world, wealth suddenly no longer plays the decisive role. More important are good neighbours and a flourishing vegetable garden. Could it be that the virus has changed our lives in a direction it was going to change anyway?"
This is an extract from the text "In the rush of positivity: The world after Corona"...that went viral in March of 2020. It is by the well-known German futurologist and founder of the Zukunftsinstitut Matthias Horx. Horx writes in his article in a backward prognosis, a so-called Regnose, how and what we will be surprised about when the corona crisis is over. The text has gone viral in a time when everything stood still. In a lockdown. When nobody knew what tomorrow would be like.
So is this now "The end of the world as we know it", as R.E.M. described it in the song of the same name, released in 1987? I asked myself every day. Or is it a time from which we can draw strength when, according to Horx, a massive loss of control turns into a real intoxication of the positive?
"In 2020, the CO2 emissions of humanity will fall for the first time. This fact will do something to us. If the virus can do that - can we possibly do that as well? Maybe the virus was just a messenger from the future. Its drastic message is that human civilization has become too dense, too fast, too overheated. It races too fast in a certain direction where there is no future. But it can reinvent itself," Horx continues in his text.
And yes, somehow it seemed at first, and in a way it still does, that our economic system, that capitalism, is not made for crises. That ever higher, faster, further, constant growth, a standstill, a renunciation of consumption can't stand. Or why are we being encouraged to consume again right now? With discounts, premiums and so on. Many people share these thoughts, which is why the calls for sustainable economic change are getting louder and louder.
Not least because it often appears that the current coronavirus crisis has pushed the impending climate crisis into the background. That the salvation of capitalism, of the current system, seems most relevant now. However, this will not stop climate change, as the National Academy of Sciences, Leopoldina, also sees in its "Third Ad Hoc Statement: Coronavirus Pandemic - Overcoming the Crisis Sustainably." In view of the deep traces that the coronavirus crisis will leave behind, above all because of the at least equally threatening climate and biodiversity crisis, there can be no simple restoration of the previous status.
Now, after the shutdown, we have an historic opportunity: to change things. To be courageous and to form a society and an economic system that can better deal with crises in the future.
According to a survey by "UnternehmensGrün", the German Green Economy Association, companies that focus on sustainability are already much more crisis-proof. "Sustainable companies and investments are more resilient to crises because they manage their risks in the long term and in accordance with a holistic view of the impact on people and the environment" Dr. Katharina Reuter, Managing Director of UnternehmensGrün, is certain.
According to a survey conducted by the Federal Association, the companies stated that their sustainability-oriented business models also proved to be advantageous in the crisis. At the same time, there is great confidence that they will successfully overcome the exceptional situation - more than 84% are very confident or convinced that they will master the challenges of the crisis.
As a result, other outdoor manufacturers are also beginning to think more and more about sustainability. The Canadian outdoor jeans brand Duer, for example, only launched Next by Duer in mid-May 2020. After the company had lost 75 percent of its sales in less than a week due to corona measures, Duer realized that a new approach was needed for traditional retail. Next by Duer is a kind of pre-order model to reduce waste, increase efficiency and above all to balance supply and demand. According to Duer founder Gary Lenett, the old system of producing collections and then launching expensive marketing campaigns to sell surplus products is no longer sustainable. "The world is changing and we have to change with it. We're introducing Next as a new way of doing business, where we measure demand and then produce exactly what is neede and the cost savings are passed on directly to our customers," Lenett explains the model.
The Spanish lifestyle clothing company Two Thirds has long had a similar model, in which a kind of product prototype is first presented and only goes into production once the product has been purchased by the customer. Using the pre-order system, they only produce as much as they sell. This leads to more resource efficiency, prevents pointlessly produced products and thus reduces waste and production costs. This in turn has a positive effect on customers, as they can buy products at lower prices.
However, companies are not only rethinking their production methods, but their way of doing business. On 22 April 2020, International Earth Day, Arc'teryx, for example, commits to reducing its own greenhouse gas emissions by 65 percent by 2030. The company is being supported in this by the Science-Based Traget Initiative. A partnership between the CDP, UN Global Compact, the World Resources Institute and the WWF to help companies take action to keep the global temperature rise below 2°C. The American outdoor equipment supplier Patagonia is also taking an additional approach.
Patagonia founded Provisions as early as 2012 and has been selling responsibly produced food such as mussels, salmon or even coffee and beer ever since. Company founder Chouinard is thus pursuing the goal of rethinking global agriculture and wrote on the company's website in April 2020: "As I write this, the current pandemic has warned me that the days of buying expensive equipment and plane tickets to travel halfway around the world for fishing, skiing, climbing and surfing might be over. [...] Nevertheless we still have to eat. In fact, I think that the only revolution we are likely to see is agriculture, and I want to be a part of that revolution." Here, Patagonia focuses on regenerative agriculture in terms of food but also in terms of cotton cultivation.
Even the Greek philosopher Heraclitus knew it: "The only constant is change." This has always been true and we are now experiencing it again clearly. The call for sustainability has grown in recent years. Now it's probably first a matter of keeping the economy going, then we as consumers can decide which companies will be successful even after Corona.
Will they become sustainability pioneers? Or fast fashion suppliers for whom only the next T-shirt sold is important? We as a society and the state have shown that we can change things if we only want to. The climate crisis is like the Corona crisis, it only happens in slow motion and is much more drastic. Now we have the chance to tackle both. Even now, sustainably oriented companies are more crisis-proof. But will they be our future? That is also in our hands.
Or as Matthias Horx would say: "The future is created when we change ourselves internally in response to the changing world.