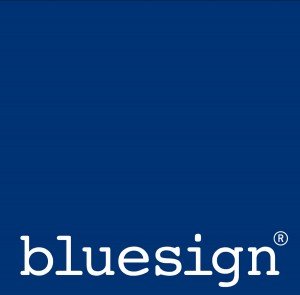 Bluesign Technologies AG was founded in 2000 in St. Gallen, Switzerland, and developed the holistic Bluesign system based on the principle of Input Stream Management. This means that it excludes environmentally harmful substances from the manufacturing process right from the start and can thus ensure that the finished product also meets the strictest consumer protection requirements worldwide.
In this respect, Bluesign not only considers the end product in terms of consumer protection, but all effects on people, the environment and the consumption of resources. The aim is to reduce the ecological footprint along the entire value chain. From chemical components to emissions and energy consumption, the system analyses and controls all production steps. Based on the "Best Available Technique" (BAT), the guidelines and processes are developed to meet sustainability criteria on the one hand and quality, functionality and design to meet market requirements on the other. A welcome side-effect: the resources saved help to produce more cost-effectively. Chemical suppliers, manufacturers of all textile production processes and brands are all part of the Bluesign system.
The companies are subjected to strict assessments to certify the chemical products and textile components and accessories produced. If a product is manufactured from "Bluesign Approved" (i.e. components certified by Bluesign), it may be awarded the "Bluesign Product" label. The Bluesign system is not limited to certain types of raw materials and fibres, nor to individual production steps or certain textile consumer products. To make it easier for manufacturers and suppliers to cooperate, Bluesign Technologies developed the web-based platform "Bluesign Cube". It enables companies to track their production input in a simple and transparent way and thus also to measure their output and learn to understand what is needed to make data-based decisions.
At least 90 percent of a textile product must be Bluesign-certified. This includes in particular the inner and outer layers of a garment including all prints. In addition, at least 30 percent of all ingredients such as zippers, buttons and embroideries must be Bluesign-certified. The remaining maximum of ten percent of the textiles and 70 percent of the ingredients that are not Bluesign-certified must meet the strict limits of the Bluesign criteria for consumer protection.