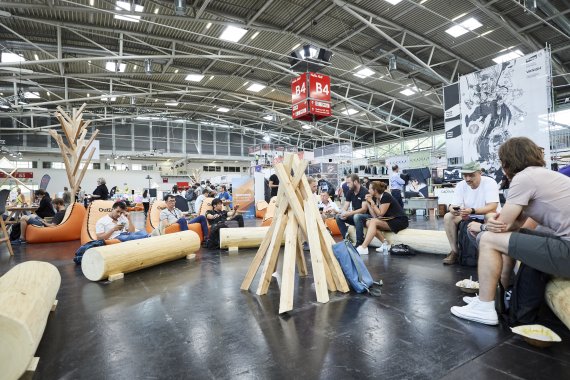 Important brands like Adidas are thrilled. "Just great. This is the 100 percent right way," Adidas Executive Board Member Roland Auschel praised the new concept. The fair has become airier, more generous and, above all, more innovative. "Especially the Borderland corners are incredibly creative. This is an opportunity for brands to contribute to the trends of the future," said Auschel.
X-Industry is the magic word. A broad outdoor term and the connection of industry with other industries such as electronics or environmental technologies. So that topics such as "sustainability can be promoted", Auschel highlighted.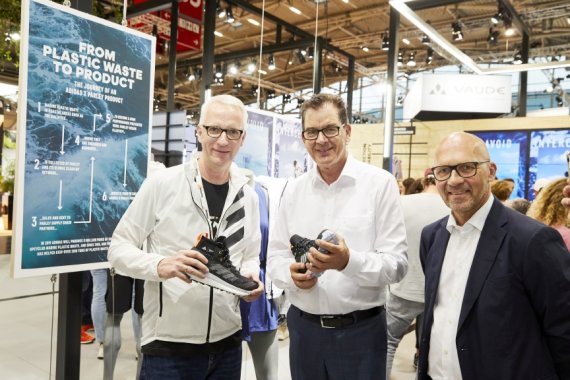 The topic of sustainability runs like a thread through all exhibition halls. Robust wooden walls made of chipboard with the inscription "Curious what's behind?" attract visitors to the halls. At many booths, too, reused wood dominates the design and provides real outdoor feelings. One prime example is the sustainability pioneer Patagonia in Hall A6, which, with the neon sign "We're in business to save our home planet", sums up the future orientation of the outdoor industry. After all, the motto is "Outside is home", as can be read at a stand in Hall A4.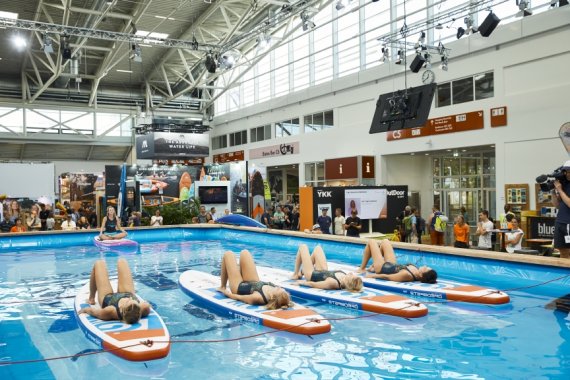 The visitors, too, visibly feel at home on the almost 100,000 square metres of exhibition space. Especially popular are the air chairs in orange, which are set up in many places and invite people to sit down and chat or to simply chill out. With the great heat, further crowd-pullers are all places that have to do with water. Just like the big pool in Hall C6. Here the moderator invited everyone to "get some swimwear if you're up for it." New products such as SUP with steering column and pedal paddle can then be tried out. Or you can just let yourself fall into the refreshing water.
Freshly cooled down, we proceed to Hall C5, where numerous tents are set up and a mountain bike test course invites you to take part. Participating and trying out is the motto in many places. One example is the Climbing Hub in Hall A6. A climbing rock set up by Adidas provides the necessary challenge, while next door the future of climbing is discussed with a view to the Olympic premiere in 2020, and climbing yoga lessons are given. Climbing is booming with growth of over five percent in 2018 in a challenging environment for the outdoor industry - this is also evident at this first OutDoor by ISPO.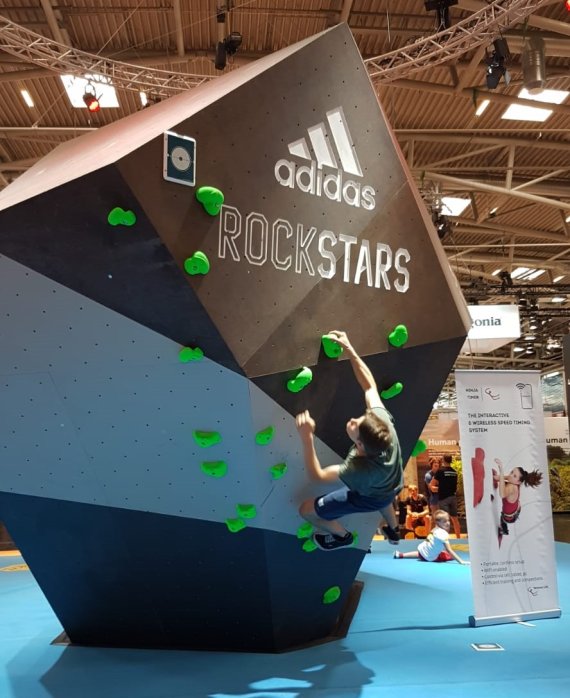 Overall, Klaus Dittrich, Chairman of the Board of Management of Messe München, can be satisfied with the premiere: "The reactions in the talks with the exhibitors have been very positive overall. The new, broader understanding of outdoor at this first OutDoor by ISPO is well received. This is also reflected in a great visitor response." No question: Europe's largest outdoor trade fair has arrived in Munich.