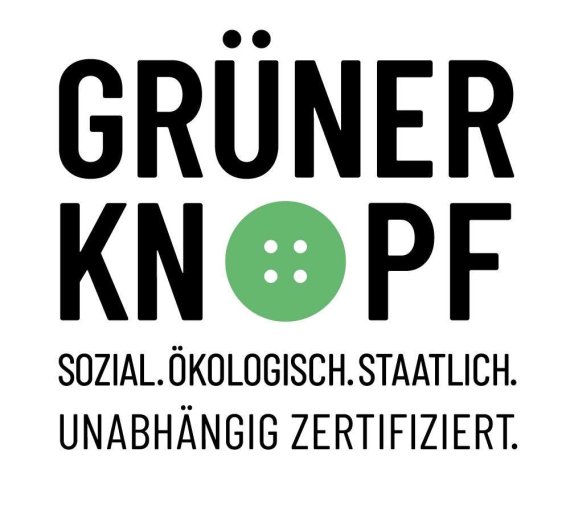 The plan to develop a separate, state-run sustainability label for the textile industry came about in response to the industrial disaster in Bangladesh, where more than a thousand people died in 2013 when the Rana Plaza factory building collapsed. The obvious grievances in the globally operating textile industry were to be sustainably remedied and consumer confidence regained. In September 2019 the first version of the Green Button was presented. 27 German brands and retailers from various sectors were involved at the time, including Vaude, Tchibo and Hess Natur. One year later, the brand network has grown to 52 companies, including Jack Wolfskin.
The green button is a "meta seal" that builds on existing seals. Anyone wishing to have the Button must therefore have previously received one or more of the seven reference seals recognised by the Federal Ministry for Economic Cooperation and Development (BMZ), and in such a way that all social and ecological criteria are covered. The approved seals include Blauer Engel, Fairtrade, Fair Wear, Oeko-Tex Made in Green, Bluesign, Cradle-to-Cradle Silver, Global Organic Textile Standard (GOTS), Naturtextil IVN certified BEST and SA 8000. The award of having just one seal is intended to improve clarity for the consumer.
The Green Button can only be awarded if the company and product meet the criteria. The company "as a whole" must prove its human rights, social and ecological responsibility on the basis of 20 criteria. When testing the respective product, 26 social and ecological criteria must be met - from waste water limit values to the ban on forced labor.
In the introduction phase, which will last until mid 2021, the Green Button will not yet cover the entire supply chain. At the start, it will check the production stages "cutting and sewing" and "bleaching and dyeing". The challenges here are particularly high. In the coming years, the Green Button is to be expanded to include the "weaving and spinning" and "cotton cultivation / fiber production" stages.