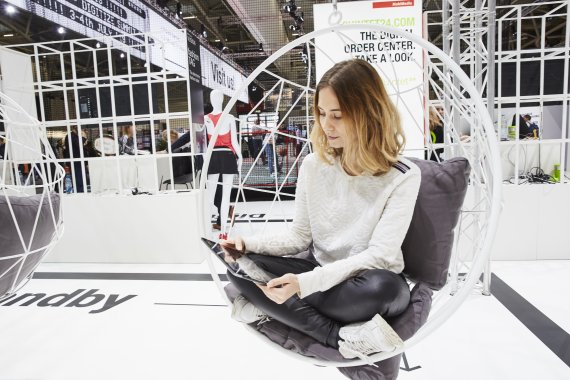 The Innsbruck-based film production company Whiteroom Productions is known in the scene for its adventure films and documentaries. Some of the films are now available online in full length! Let's go to the - not always meant seriously - "Ski Vacation" in Tyrol or the ski expedition to the Russian "Altai" mountains!
Stay at home, curb the coronavirus and soon rock the trails again: Mountain biker Korbinian Engstler together with his friend Stefan Riedlinger created the #StayAtHomeBikeChallenge. Meanwhile there are numerous pictures and videos for the hashtag on Instagram, which show how creative you can "train" with your bike at home. Special incentive to participate: Korbinians sponsor R Raymon raffles one of his bikes among all participants.
Using the alias 'Der kleine Medicus', the German climbing pathologist and medical student Juliane Wurm explains the Coronavirus for children - worth seeing not only for the little ones. 
Routines help to get through turbulent times. Freeletics also believes so and helps with a free one-week training plan to start regular daily fitness training at home.
Cycling these days implies loneliness in the saddle. Veloine offers variety in the training with its virtual yoga classes focusing on the needs of cyclists.
The mountain sports company SALEWA also supports mountaineers during the mandatory house arrest and entertains them via Instagram with training tips, Q&A sessions with athletes as well as previously unpublished stories.
"No Gym"? No worrys" writes Casall on his website and currently offers a 20 percent discount on all home training equipment.
RGT Cycling's digital cycling platform announced today that in response to the Corona pandemic it is making all of its premium features available free of charge. Classic racing bikes like the Mont Ventoux and Passo Stelvio can now be virtually conquered by all customers free of charge.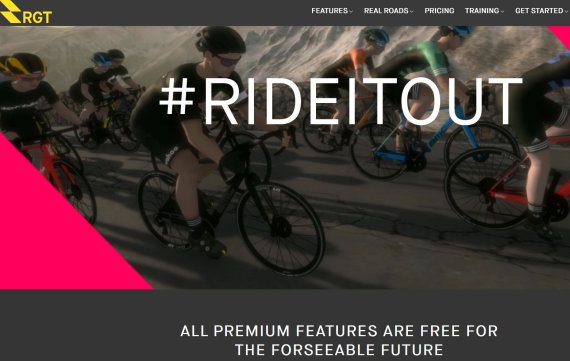 #stayathome and watch freeride videos says the crew of the freeride film festival. The offer is tempting: Either stream together with other freeriders on Facebook or just visit the homepage and browse the now opened film archive. 
FFF HEIMKINO #stayathome mit Matthias Haunholder

- Das FREERiDE FiLMFESTiVAL Heimkino - Jeden Abend um 20:15 Uhr! Heute Abend mit Matthias "Hauni" Haunholder und #DADDIESONSKIS Zusammen streamen: Den Winter nicht nur am Berg, sondern auch Zuhause gemeinsam verbringen, mit dem FREERiDE FiLMFESTiVAL HEIMKINO! Jeden Abend um 20:15 Uhr zur #PrimeTime: Wir, das FFF und die Athleten, stellen euch einen Freeride Film hier auf Facebook. Heute: DADDIES ON SKIS - Ein Film für die ganze Familie! Die beiden Skiabenteurer Hauni und Bernd geben uns selbstironische Einblicke, wie sie ihr Leben als Väter mit ihrer Leidenschaft für den Sport unter einen Hut bringen. Einerseits bestreiten die zwei die beeindruckende Skitour "Kaiser Express", die über zwei Berge von der Haustür des einen zu jener des anderen führt #hometohome. Andererseits zeigen sie auf, wie sie ihre Rolle als Papa wahrnehmen: Sie wechseln Windeln, füttern die Kinder, machen mit ihnen die ersten Schwünge auf Skiern, putzen hinter ihnen her – und versuchen dabei, das eigene Chaos in den Griff zu bekommen. Mit: Matthias Haunholder und Bernd Krainbucher Regie/Kamera/Schnitt: Johannes Aitzetmüller / fancy tree films Drehorte: Kitzbühel / Wilder Kaiser /Tirol ABS - Avalanche Airbag System PYUA ECORRECT OUTERWEAR #freeridefilmfestival #offpisteontour #fffheimkino #stayathome

Posted by FREERiDE FiLM FESTiVAL on Sunday, March 22, 2020
The basketball players of Alba Berlin recognized the signs of the times quite quickly and even before initial restrictions were even realized, they set up a basketball school lesson on YouTube. The first lesson for primary school children had more than 750,000 views after only a few days.
The video for kindergarten children (shown here) was viewed more than 660,000 times after only two days.
Of course many athletes have also adapted their posts on YouTube or Instagram. For example the TransAlpine runner and long distance specialist Sandra Mastropietro. She also knows how to make good use of the many toilet paper from her own stock.