Those on the hunt for employees or vacancies in the sports business are set to have it easier in the future: ISPO JOB MARKET bringing newcomers and specialists together with sports companies
ISPO and sportyjob.com brokering sports jobs
Behind it all are the biggest sporting goods trade fair in the world and sportyjob.com by Andy Gugenheimer. With his HR firm AG Sport Consulting, he's a globally leading expert in brokering sports jobs.
Gugenheimer explains in an interview what's awaiting applicants and employee-seeking firms at ISPO JOB MARKET.
ISPO.COM: Mr. Gugenheimer, how did the cooperation between ISPO and sportyjob.com come about?
Andy Gugenheimer: We've already been cooperating with ISPO MUNICH for quite some time, and have thereby found a way for us to perfectly complement each other. Six years ago, we'd organized a speed-dating event at the ISPO MUNICH for applicants, with whom we conducted interviews for our curated vacancies. Then, we organized a job fair within ISPO with about 25 brands like Nike and their personnel managers. The HR managers met with 20 to 50 select candidates – and many employment agreements were concluded. The firms, the applicants, ISPO, and we were pretty happy. So the digitalization of the offering and the joining of our competencies and job platforms was the next logical step.
Why are sportyjob.com and ISPO a good match?
Because two very strong partners are converging. Everyone in the sports business knows ISPO. And most sports firms looking for employees know us. We and ISPO are very international, we're active in the entire German-speaking world and in France, and are developing further. Then we both wanted to go in the same direction at the same time, so the digital job offers are continuing to expand. It's a great opportunity, for us and ISPO, and for the applicants and the firms. With our job portal, we're creating the biggest and most successful job offering for the sports business!
The benefits for sports companies
What are you promising the companies?
That they're getting a very sound product. Everything is transparent. We trust in our product – and sports firms do, too. We adjust our services to the size of the company. In other words: a start-up will naturally have different needs than a company like Adidas. For example, with our headhunting agency AG Sport Consulting, we offer a selection of compiling three to five of the received resumes. Then the start-up can interview those people themselves, enabling quick, qualitative, and affordable recruiting.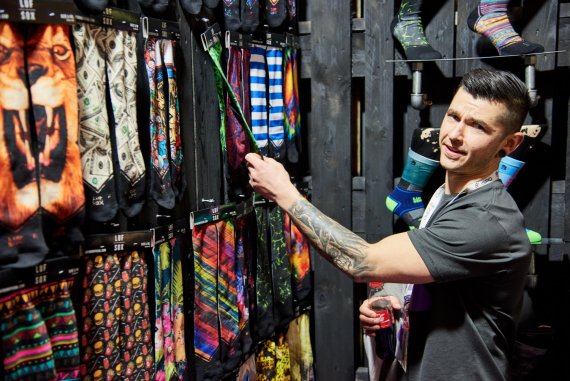 Sounds good.
And then there's a so-called 'applicant guarantee': if the right candidate hasn't been found within a month, we extend the offer by a month at no cost, and the offer can also be changed for free. Similar to the brand manufacturers in sports, here we give a product claim and have standards of quality – only that way can all sides be successful.
Many interesting vacancies
And what do job seekers get specifically from this offer?
For one thing, it's the largest international job portal in the sports business, from internship positions to top management. Currently, about 260 firms are offering up to 1,000 positions. And it's one hundred percent free for applicants. Aside from that, the positions on offer are always up-to-the-minute, since they automatically expire after a month and are only renewed by the companies if the right candidate still hasn't been found. The vacancies are also linked to the career page of the individual firms, where you can find further info.
If the positions are both at ISPO JOB MARKET and the companies at the same time, why should an applicant not just go directly to the company site?
Good question! Those on the job hunt will get the offers from all relevant brands at a glance at our job portal. With us, the seeker doesn't miss the potentially perfect offer from Adidas, when he's otherwise only glanced at the Nike site. And vice versa. Other than that, the firms know that with us they'll also reach applicants who, otherwise, might have gotten lost on their site. As a result they're happy to place job vacancies with us, and that way interested parties get the most diversified job offerings here. Quite simple, really.
So are there also training positions and offers for students?
Yes, of course. Ambitious students can also find jobs with us. There are internships, training positions, practical training, lots of interesting offers to get started in the sports business. But we're also cooperating with the colleges, universities, and business schools specialized in sports. That's another way our job portal is perfect, anyone can single out the perfect degree program here.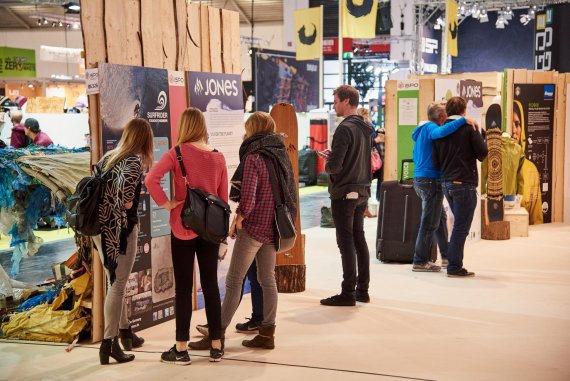 Big service for applicants
What added benefits are there for job seekers?
We want people to be able to find the perfect job for them. That's why at ISPO JOB MARKET – which by the way is conducted bilingually, in German and English – they'll get a bunch of company information so they can better get to know the individual brands. That's especially interesting for newcomers. There are also often short videos that describe the sports jobs. Furthermore, we offer services that help users to optimize their applications or score in the interview.
That includes instructional videos on how to best style a resume, or answers to questions like, "Should I wear a tie to the interview, or not?"
We also give tips on dealing with social media. Every applicant in the global sports business should be on LinkedIn and be able show, using at least 50 contacts, that they're active. Upon request, the user will also get a completely custom consultation from our employees, for a moderate fee to cover costs.
New offers arriving on the scene
What other tools can be expected?
We're constantly working on new tools and services, like enabling digital speed dating events so firms and applicants can conduct an initial meeting over the platform via Skype. And so that applicants can also upload their own presentation clips, so resume videos, and thus optimally present themselves. Aside from that, users are also set to get the opportunity to recommend friends for jobs and receive rewards for a successful brokerage.
Are you focusing on making sure this offer gets around among job seekers, or do they do all the advertising?
If you offer a good service, you'll be successful. We're seeing that in our influx, too. But naturally we are making this digital offer public via digital channels, so via Indeed, Twitter, Facebook, and Google AdWords. We're also regularly at universities and business schools to present our platform.
How specifically is ISPO JOB MARKET directed towards current digital demands?
As is usual, applicants can upload or send their cover letter, resume, and references to the company. The candidate can also automatically save search filters so they don't miss a single posting without having to go to the job portal every day. However, they can additionally – or as a single measure – link their Xing profile with the offer and express their interest that way. Of course, the page is also on mobile, since more than about 70 percent of job seekers take us with them on the road with mobile end devices. That's why optimal, digital usability is extremely important to us and continues to be expanded.
Job search in ISPO JOB MARKET: already 28,000 users
Do I have to register to use the service, and how do fair with data protection?
About 80 percent of usability doesn't need registration, that is viewing info, inquiring about vacancies, and so on. Only if I want to apply to a specific opening do I have to register. Like I said: free. We guarantee data protection. So users don't need to worry that their data will be shared or used for any unwanted advertising.
What else do I get as a user from registering on the site?
We now already have about 28,000 registered users on our site. Those who are registered can also post their profile or link their Xing profile, and then get found and approached by companies who are looking for just that kind of profile based on keywords.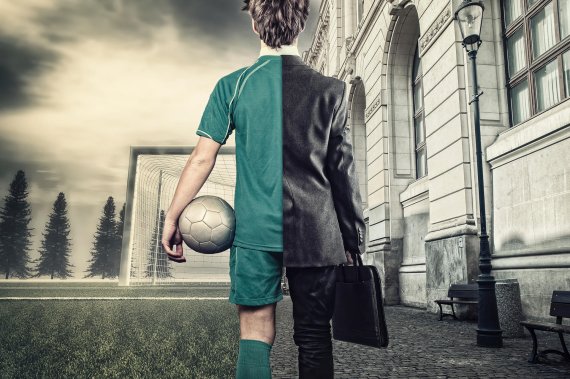 "My job engine was ISPO MUNICH"
Before your entrepreneurship, how did you yourself find jobs in the sports industry?
As a student before the Internet era, I wasn't yet able to call on these kinds of great platforms. My job engine was always ISPO MUNICH. From my first job all the way up to managing director, I found all my positions at the fair. It's always been the best job market because it's where the entire industry comes together. Because you'll always find a point of contact. If not there, then where? I am, so to speak, a child of ISPO. (laughs) And that's the great thing, that I now can transfer my experience into the digital age.
What is the goal, where will ISPO JOB MARKET be in a year?
I'm convinced that in a year we'll have about 50,000 registered users, so job searchers. In as many countries as possible. And that, at the same time, we'll be at about 400 firms that recruit for their job openings at our sports job portal, as well as (preferably) 30 universities and business schools. We're already the biggest job platform in the global sports business. But in a year, everyone will know: The coolest jobs are in ISPO JOB MARKET, and that's where I as an applicant have the best chances of finding my dream career.
About Andy Gugenheimer:

After 15 years in the sports industry, from sales staff to CEO, Andy Gugenheim established "Sport Invest Search" in Biarritz, Paris, Hong-Kong and Munich in 2006.
At the end of 2010 he decided to expand his offers in this niche with the founding of "AG Sport Consulting" – with the same goal for quality.

Ever since he has invested a lot of time to build his concern up "AG Sport Group" with five companie. They offer services for the sports industry according to its needs.
Andy Gugenheimer is 49 years old and lives with his wife and three children in Biarritz, France.