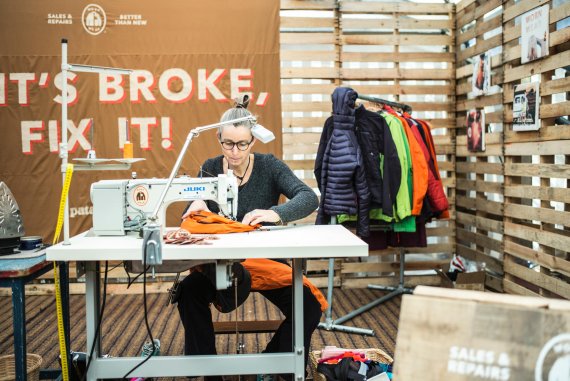 With "Worn Wear," we hope to change the way people treat their clothes. We want people to properly celebrate the clothing that they've owned for a long time. To use what's already there anew. Repair as a radical, fundamental act.

And at the very end: recycling only when there are no longer any other options. Above all, people should come to grips with the subject once. Ultimately, we have a responsibility for this planet. Natural resources are getting scarcer and scarcer.
Patagonia concept: Repair before new purchases
Without a doubt, we are living in a disposable society: short-lived, technology-driven. Nowadays you'd rather replace something than have it repaired. In doing so, the price for the environment is higher than the retail price – can that be said?
Yes, that is the problem. And the fact that there are still hardly any places or workshops where you can hand over something for repairs. We operate the largest textile repair center in the USA, with more than 40,000 repairs per year. And we've trained the employees in our stores to carry out simple repairs themselves.

On our website, you can find more than 40 free repair instructions for Patagonia products. We're undertaking a lot to help customers repair their equipment themselves, to pass them on, or to recycle them if need be.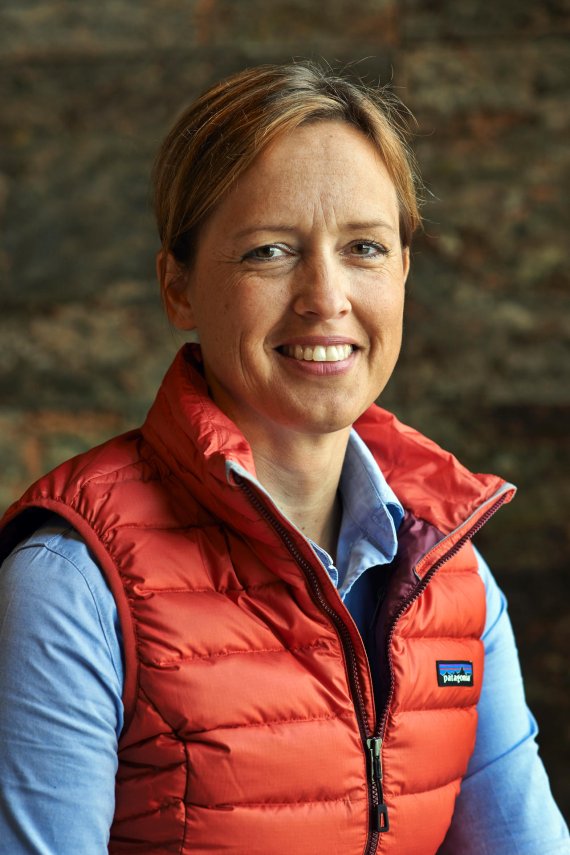 But how do you sell new goods if the old one keep getting repaired again and again?
People will always buy new things, even if the brands change sometimes. It's about consumer behavior in general, one of the most important factors in the issue of environmental destruction and ecological bankruptcy. We feel responsible for addressing this topic. People are also becoming more and more conscious when it comes to this topic. The change can be felt everywhere.
Patagonia: Creating environmental consciousness
Keyword transparency. Does the consumer actually know, then, where and how ecologically their jacket or pair of pants was manufactured?
We already disclosed our supply chains several years ago. We're currently working together with several other manufacturers on a universal index which, hopefully by 2020, will give the consumer binding information on the origin and nature of their purchase. That's because more and more consumers are asking themselves where and how clothes are produced, what and how many raw materials were used in doing so.