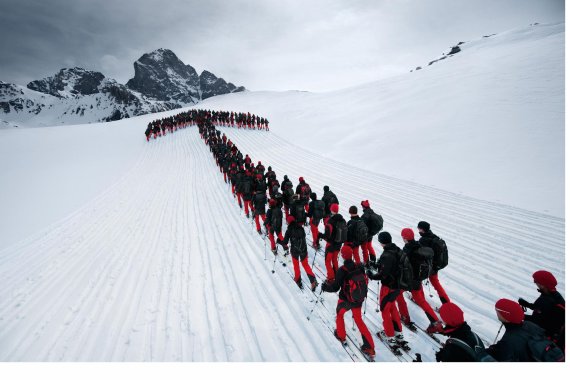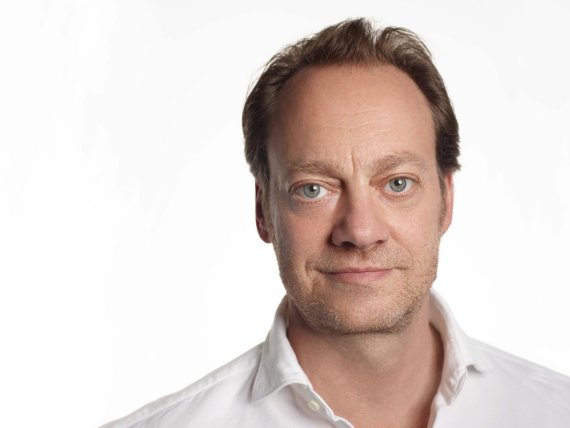 ISPO.com: Mr. Pabst, your previous professional positions were, among others, McKinsey in Zurich, Willy Bogner, and then most recent in the advisory board at Avenso GmbH, which works in the photo industry with Lumas and White Wall. Now you've been with Mammut since September 2016 – what have you assessed differently at Mammut, and what have you learned personally?
Oliver Pabst: I'm learning a lot, every day. I have a lot of curiosity. And yes, every industry has a couple of idiosyncrasies. But there are laws that apply everywhere. If you listen and pay attention, you can apply your expertise to any industry.
Does that apply, specifically, for the Mammut novice Oliver Pabst?
We're thinking in three phases: Big success by 2015. Two years of consolidation and reorganizing the business before we can grow profitably in the new direction.

Right now we're in the middle of phase two. That means preparing new business models, further developing the strategy, and establishing a new foundation.

To successfully master phases two and three, you have to approach things in a new way. I've already been able to get experience in these regards in the past that I can turn to.
Oliver Pabst on Mammut balance sheet: 2017 is a transition year
The balance sheet figures still don't speak for a turnaround.
2017 is a transition year. In terms of revenue, we're moving at roughly the same level as last year. Profitable, intelligent growth is my declared long-term goal, however. We didn't come here to push market shares up in the short-term at all costs.
Is your parent company, Conzzeta Holding, bearing with you?
Our parent company is giving us a lot of support. We're getting the time we need for the transformation. I don't feel any pressure.
Why Rolf Schmid isn't a Mammut consultant
Your longtime predecessor probably felt that at the end, when Conzzeta was no longer satisfied with his numbers. In his farewell interview with ISPO.com, Rolf Schmid offered to stay available to you as a consultant. Have you made use of that? 
I meet Rolf Schmid from time to time. He's an interesting person, and we exchange thoughts and ideas. But the predecessor as a consultant, that won't work. An organization needs clarity: who you want, what you want.
How big were your predecessor's shoes to fill, for you? Rolf Schmid shaped Mammut for more than 20 years, after all. He's a charismatic mountain man with a great reputation in the outdoor world.
The Swiss have a very welcoming culture. I've been received very positively and feel very comfortable. Of course, in the beginning a few people may have asked what the new guy was going to change…
Chief Creative Officer posts had thus far never existed
And you did do that quickly. You redesigned the second hierarchical level. Adrian Margelist came on as Chief Creative Officer and Matthias Hanny, whom you took from Bogner, became Head of B2C.
We've repositioned the management in the B2C channels, that is e-commerce and retail, because we know that e-com and digitization are becoming more and more important and we have backlog demand in that sector.

In Matthias Hanny, we have someone with established digital expertise on board. So, a true boost. Adrian Margelist's new position, the Chief Creative Officer, has thus far never existed in this industry. He's a creative head, standing for innovation, but also for corporate thinking.

This type of change shows how we're setting and pursuing goals. I see the confirmation of our actions in the employees, how they're going along with this new spirit, how they're joining in.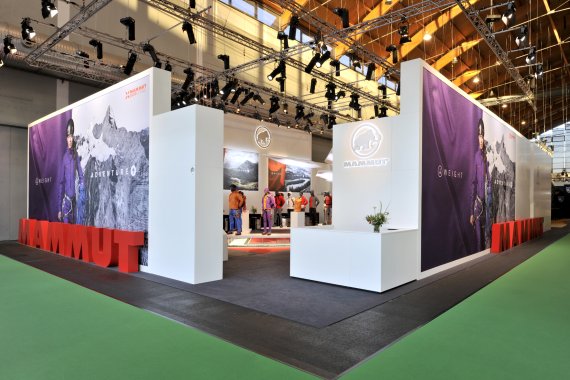 What is the spirit at Mammut like today? 
We've really picked up speed, even through the pressure from the market. I sense real drive.  
Would you describe your leadership style for us?
I try to delegate as much as possible, empower as much as possible. Giving people the power to follow through on their decisions. I focus on speed and self-initiative a lot.

For me, three core competencies are important in employees. One: Entrepreneurship. I myself am very entrepreneurial. Two: Innovation, for our products of course but also in terms of, 'How do I innovate myself? How curious am I?'

And the third thing is: deliver to promise. It's important to me that we keep to what we promise. For me, that also means bringing a clear obligation into a company. 
Get your business fit for the future. With the services offered by ISPO ACADEMY, you will be equipped for the digitized sports business. Find all the information here >>>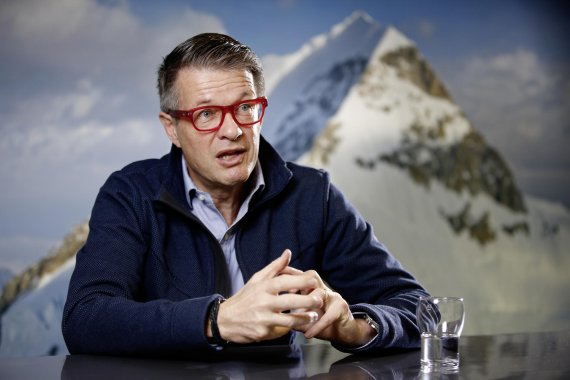 A motto from Oliver Pabst: "We make mistakes to get ahead"
This sounds extremely straightforward – and for many long-standing Mammut employees, possibly following a paradigm shift.
The efforts to establish this core competence are coupled with the desire to bring every employee along on our change. I'd like everybody to be happy. It is also important to own up to your mistakes.

I recently heard something that I'd also like to establish here: We make mistakes to get ahead. In a world that's so dynamic, that brings such change along with it, we not only need to acknowledge our mistakes, we even need to accelerate them. What's important is not making the same mistake twice.
In conclusion, Mr. Pabst, when we meet again in January at ISPO MUNICH: Where do you want to be there?
Very good question. We have a plan for up to 2020. Next year I'd like to be able to say that we've achieved the goals on the roadmap, and even overfulfilled them a bit.
Deliver to promise also means surprising people with good news. And I'd like for our team to take on even more energy and even more speed.
Read part 1 of the interview with Mammut CEO Oliver Pabst here: Our Brand Needs More Premium Character ≤≤≤
VIDEO: Digitization in the sports industry