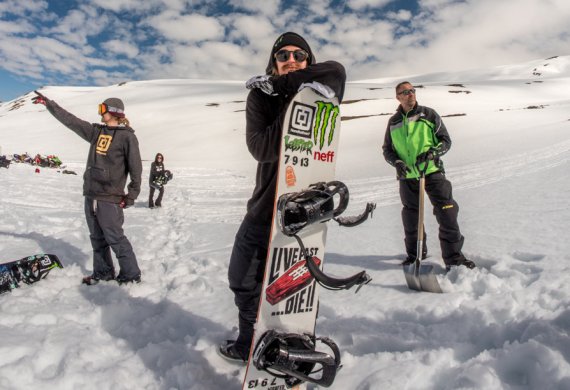 If you put Halldór Helgason on a snowboard, it's not only fun for him but also for the spectators. The extroverted Icelander, who won the gold medal in the big air contest at the Winter-X-Games 2010 in Aspen, has a lot of fans worldwide.
Together with Stigma Distribution, which belongs to Horsefeathers, Halldór Helgason founded the brand atrip apparel in 2015. Due to the great success, Horsefeathers has now tied the Icelander closer to itself, announced the Czech brand.
The new "Horsefeathers atrip line by Halldór Helgason" is due to be launched in the autumn of 2018. It will consist of three jackets, bib and regular snowboard pants, technical hoodie and a selection of streetwear and accessories.
"I'm so stoked on this new set up with Horsefeathers. It's one of the few remaining rider owned clothing brands who have full control of what they are doing and who want to give back to snowboarding."
Halldór Helgason, Pro Snowboarder
"This isn't only a business relationship, as Halldór is a part of the Horsefeathers family for us. Halldór is making snowboarding fun and that's something we can totally relate to!"
Tomas Koudela, Head of Sales & Marketing at Horsefeathers