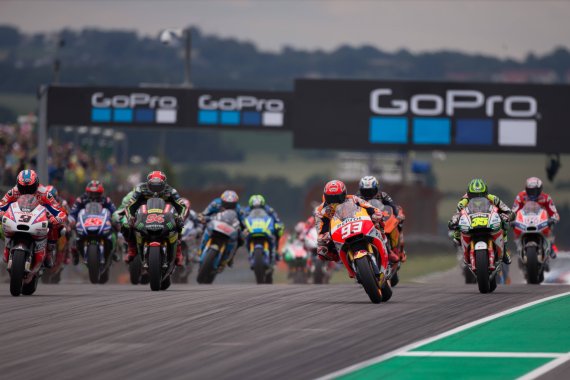 The Italian company Pramac will sponsor the Germany Grand Prix in motorcycling at the Sachsenring. The manufacturer of power generators and power generation plants will already be giving its name at the upcoming event from 13 to 15 July. And replaces GoPro.
The action camera company says a surprising farewell. The contract actually ran until 2019 with the operators of the motorcycle race. GoPro has given its name for three years.
Instead, GoPro is sponsoring the British Grand Prix at Silverstone from this year. Especially in Germany, the camera manufacturer's business is in crisis. Therefore, the company focused on other European countries anyway, which could be one reason for the change in name sponsorship.
At the beginning of 2018, GoPro cut 20 percent of the jobs and went looking for investors. The company's success story began at ISPO Brandnew: "Being able to be present at ISPO helped us to meet new potential business partners and GoPro customers from all areas of the sports world. The ISPO Brandnew Village was a great start," recalls founder Nicholas Woodman. With one of his first cameras, the Hero Camera, the Californian belongs to the finalists of the 2005 competition.