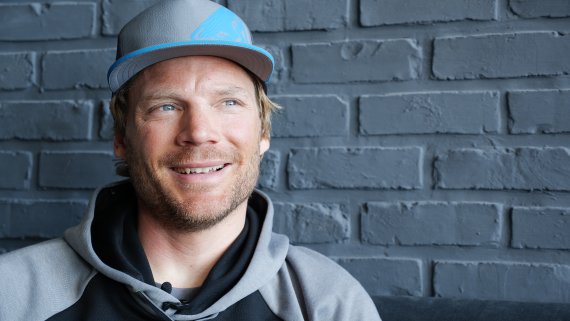 Benedikt Böhm has been with Dynafit for about 15 years, and heads the brand as Managing Director. The 40-year-old was a member of the German national ski mountaineering team, and can still reach an altitude range of 5,000 to 10,000 meters even during an ordinary business week – on foot or on touring skis.
Dynafit "woke ski mountaineering out of its slumber back then," says Böhm in an interview with ISPO.com. In the meantime, his brand is targeting the mountain endurance athlete in the summer and can even picture entering the mountain bike business.
ISPO.com: At Dynafit, the turnover for products outside the ski touring segment is 15 percent, which is meant to increase to 40 percent. How do you plan to do that?
Benedikt Böhm: I think's going to be the sexy new topic in the summer as a whole is the question of what's possible off-road. It used to be about running a marathon, then the first 'Iron Men' and triathlons came around the corner. And now I get the feeling that the topics of 'discovering open country,' adventure, and ultra-distance are taking center stage.
It's just different when you're running over glaciers on a marathon, not through the city. That's why we specialized in two themes for our summer collection: One is alpine running. The other is athletic mountaineering. We want to make more possible here so that, for example, a Transalp – also based on efficient products –  is possible in three days instead of seven.
Do you truly believe there's a market for that?
Back when, we also woke the ski touring topic out of its slumber. It really wasn't a trendy sport. This is also due to the fact that the sport has sold badly, not just in marketing terms, but also in terms of products. That is, the products were incredibly heavy and too complicated.
It was about making things lighter. Not just in terms of weight, but also designing products to be more intuitive and easier to understand. Ski touring design was so old-fashioned that ski tourers were often perceived as the loser types in the ski circus, the ones who couldn't afford a ski pass. Fortunately, that has changed.
Whether in summer or winter, the self-image of mountain sports is changing. How do you see it?
We're sensing that the athletic is coming to mountain sports. It's important to separate who came to mountain sports from which direction: There's the classic mountain climber, and then there are the active endurance athletes.
These people are interested in the products that make them faster and lighter and increase their performance. The alpine challenge and the most difficult route aren't necessarily key, rather the route and altitude difference in the shortest possible time combined with a real adventure, but without fear and near-death experience.
What goals are emerging from this for you as a company?
We've established a strategy with three pillars for 2025:
Defending leadership in the ski touring sector

: We're continuing to invest all our energy in innovations here, and we also know that the market isn't going to grow as strongly as in recent years.

'Non-ski touring':

This is focused on everything that isn't a ski touring product. The topic of running and, sooner or later, the topic of biking will also play a role for us. The 'mountain endurance athlete' is the focus here. So far, we've always dismissed the biker. The demand from our consumers and retailers is there. People don't just do one sport, they combine them, and for our core user the mountain bike is part of it.

Digital transformation, and everything it entails:

This includes, for example, direct appeal to the customer. This direct contact with the consumer has great advantages: we're able to develop much faster using customer feedback.
And how are you taking retail along with you?
In many different ways. Our storage connection is one such example. Among other things, we link directly to retail, but we're working on even more exciting news: We want to guarantee constant availability of the products to the end customer, together with retail. The goal for the next few years is to network with our retailers on our website to create a global marketplace.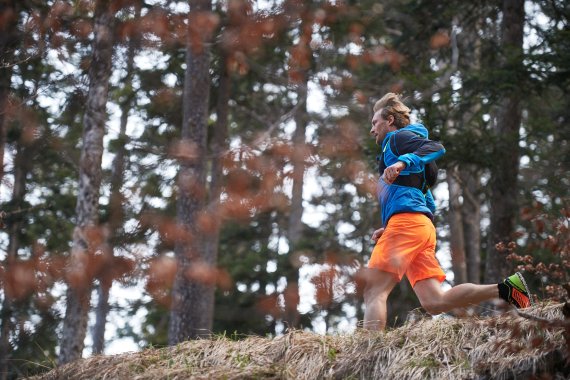 Would you say then that this interaction of manufacturers and retailers is the biggest challenge in the mountain sports industry for the coming years?
I'm much more concerned about the challenge of keeping the consumer in line. These days, three times as many people worldwide die from complications of obesity as of hunger.
Not even one third of all children in Germany are active for an hour or more. That really scares me. We as brands aren't just competing with one another, we're also in direct competition with tablets, smartphones, PlayStations, etc.