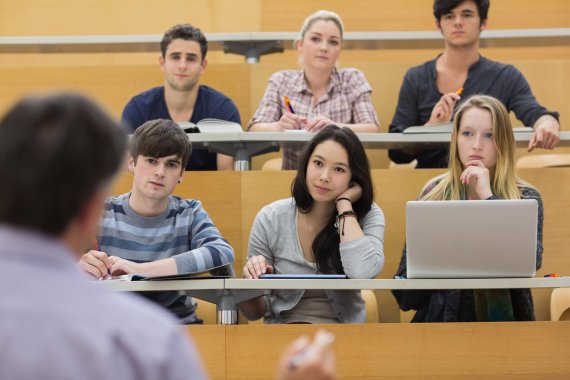 The range of courses of study includes sports science, sports management, sports event management, and much more. School leavers need to ask themselves if they want a job dealing with the more business side of things or something involving communication. Can they study privately – and do they want to?

Dreaming of a career in the sports business? At the ISPO JOB MARKET, you can find a best jobs in the business! >>>
Our careers experts Andy Gugenheimer (Boss of sportyjob.com and cooperation partner of ISPO JOB MARKET) and Gunther Schnatmann give answers to the most important questions for choosing the correct course of study.
1. Who Am I, What Can I Do, and Where Do I Want to Be?
The question of what your skills are and what your goals are – it sounds like a simple question, but don't answer too quickly. Are you looking for a management job in the sporting goods industry, and can you deal with numbers and think strategically? Then a degree in business administration would make most sense. Few state universities in Germany offer business administration, but at private universities there are instead sports MBA programs for all those who have completed their bachelor studies and have taken their first steps towards their career.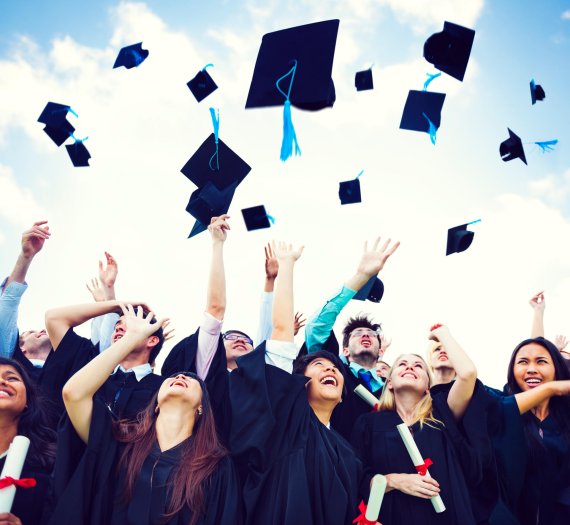 In contrast, sports management is more often available at Germany's private universities and technical colleges. The focus is usually on clubs, associations and events, rather than on the industry. Those looking for a job with a sports club, those who have a lot of enthusiasm for sport – and preferably also play sport – can choose between sports management and pure sports studies at the German Sport University Cologne. Sporting performance itself is part of the admission test. With such a degree, a whole of range of jobs in competitive sports are available, from trainer to club manager.

Am I a communicative person, do I like organizing things and do I enjoy sporting events? Then an event-management track could be for you. Mostly just offered at private universities in Germany, it is often found as part of a general sports management degree (midway through the degree you would decide whether to specialize in event management or something in the area of marketing) but is increasingly also its own course.

Read here: A surefire way into the sports business – five tips to get your career started.
At any rate, don't let yourself be deceived by the name of the degree. Firstly take a good look at what you would be studying and if it is what you need for the career you want. And you could also look on professional social networks like Xing and LinkedIn to see what graduates of the degree course are now doing and which business areas they work in – and see if they are doing the things you want to be doing.
2. How Do I Want to Study? Do I Want Freedom to Choose What I Study or a Set Program? Am I Looking to Gain Lots of Practical Experience?
The next step is about looking at your own mentality, your life circumstances and also your own wants for your career. Do you want to use your studies to try out a lot of different things and work out what your future job orientation will be? In Germany, a state university would then probably be the right choice. This is also the case if you want to do internships along with your degree and if you need to do part-time work to support yourself during your studies.

On the other hand, perhaps what you want is a more rigid course, which you can get through in a shorter period of time? In this case, it would be better to go to a technical college with a more school-like course which does not leave as much free time outside of studying. Or do you want to do something practical with not much theory – plenty of case studies, projects and lecturers with professional experience in the industry? The best route for this would be private universities, which can afford to hire more expensive lecturers directly from companies and associations, and where you will also work intensively in small groups on real-life examples.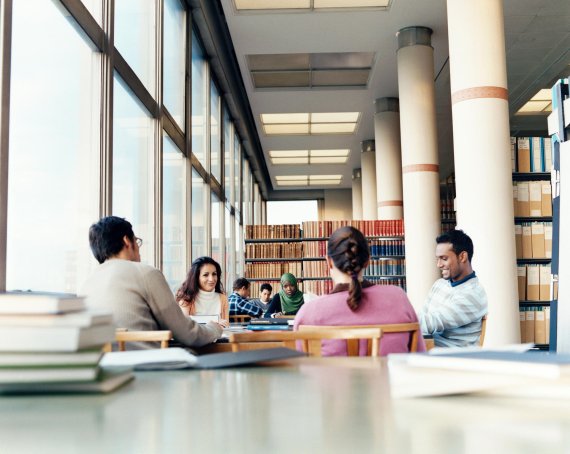 3. Do I Want to Find My Own Path? Or Make Use of My Own Contacts?
Those who are thinking of going to a state university should know that most of the state institutions are well-renowned – they are known in the industry and future employers will be sure that your education is of good quality. There is however also this question: Can you market yourself to employers, and are you prepared to? This usually starts with applying for internships with the big names in the sector.

And you need a strategy for how you are going to go about applying to the best companies so that you can later get your dream job. Finding entry jobs and making contacts is then a matter of having both a good degree and work experience at the right places. That all sounds normal – but at private universities, it is usually easier, or at the very least, different. At private institutions, you can easily make contacts through your lecturers and professors, who will have good contacts at different companies and associations, whether it's an internship your are looking for, or career-entry jobs.

Going into a sports job directly after graduating? Career opportunities and tips for job entrants.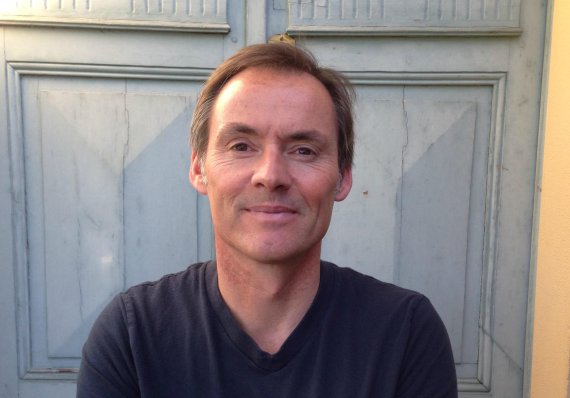 On top of this, mentoring programs and alumni networks ensure that private university students can make the transition from studying to career more easily. Because of this you need to ask yourself if you are a natural networker – will I be able to stay in constant contact with my lecturers, my fellow students and alumni? You will need to take care of this yourself, and it is important to remember that you can't make your way into a sports career completely on your own. If you aren't a networking person, you won't be able to establish that all-important network of private contacts.
4. Financially, Do I Have Room to Maneuver? Am I Happy to Invest in My Studies?
The financial question is difficult to answer. Naturally, everyone wants the best degree for the best job at the lowest possible price. In Germany at least, the university system is well-oriented towards this. There are no study fees for public universities. There are also many grants and exchange programs available, while possibilities are more limited at private universities. Think you can study hard and that you have a real aptitude for it? You could apply for scholarships from a number of different foundations, or for an international exchange program (such as Erasmus+ or DAAD) – they will help finance life outside of your studies or give you good international experience which will be important for later applications. However, be aware that not everyone can benefit from these.

On the other hand, perhaps you are supported by your parents? If this is the case, it might be better to go to a private university, especially if practical experience and networking opportunities are more valuable to you, as mentioned above. What about those who would prefer to go to a private university, but don't have the financial means? Most private institutions offer support in these situations – usually through loans, provided for example by the Kreditanstalt für Wiederaufbau (KfW) development bank. Here you need to ask yourself if you are happy to pay back debts later in life if it means getting the right education for that top job now. This is of course the normal model in the USA.
5. Are There Alternative Routes for Getting into the Sports Business?
Those who want to work in the management of sports companies will find it easier with a good degree in business administration and high-class internships than a sports management graduate with work experience at a table football association. And those who want to go into sporting event management or arena marketing could go to any event management school and from there make contacts and apply for internships in the sports industry. This is the same for those who want to go into communication and PR.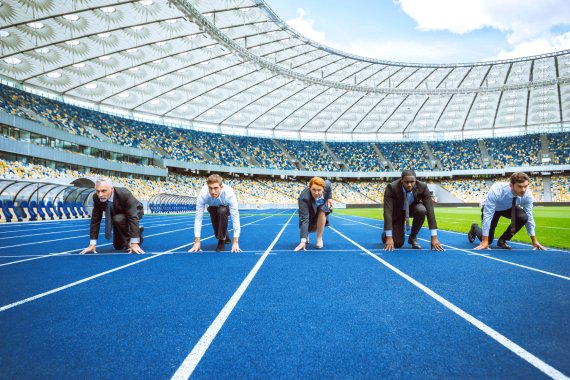 So regarding the answer to this questions about alternative pathways – yes of course they are there. In any case, there are very few employers who would insist on graduates having the word "sport" in their degree title if they otherwise fulfill the requirements.

On the hunt for a sports job as the next step in your career? Try looking on the ISPO JOB MARKET to find the right job now! >>>
The last question is: Is sport the area you definitely want to work in? Those who are not completely sure should definitely choose a degree in something like business administration or communication, which will enable you to get a job in sport or in other areas.
And last of all, the inverse is also true: If you have graduated with a degree in sport, then you can of course still work in other sectors. For example, those with a sporting event management degree could also work in the area of culture, graduates in sports management could also work for PR agencies and sports scientists could also work in business consulting for companies.

So really, there is a lot that you can determine yourself. However, blindly jumping head first into any degree could lead to a big shock if you later find out that you have completely the wrong qualifications for your dream job. It's far better to check for yourself beforehand and ask the right questions.