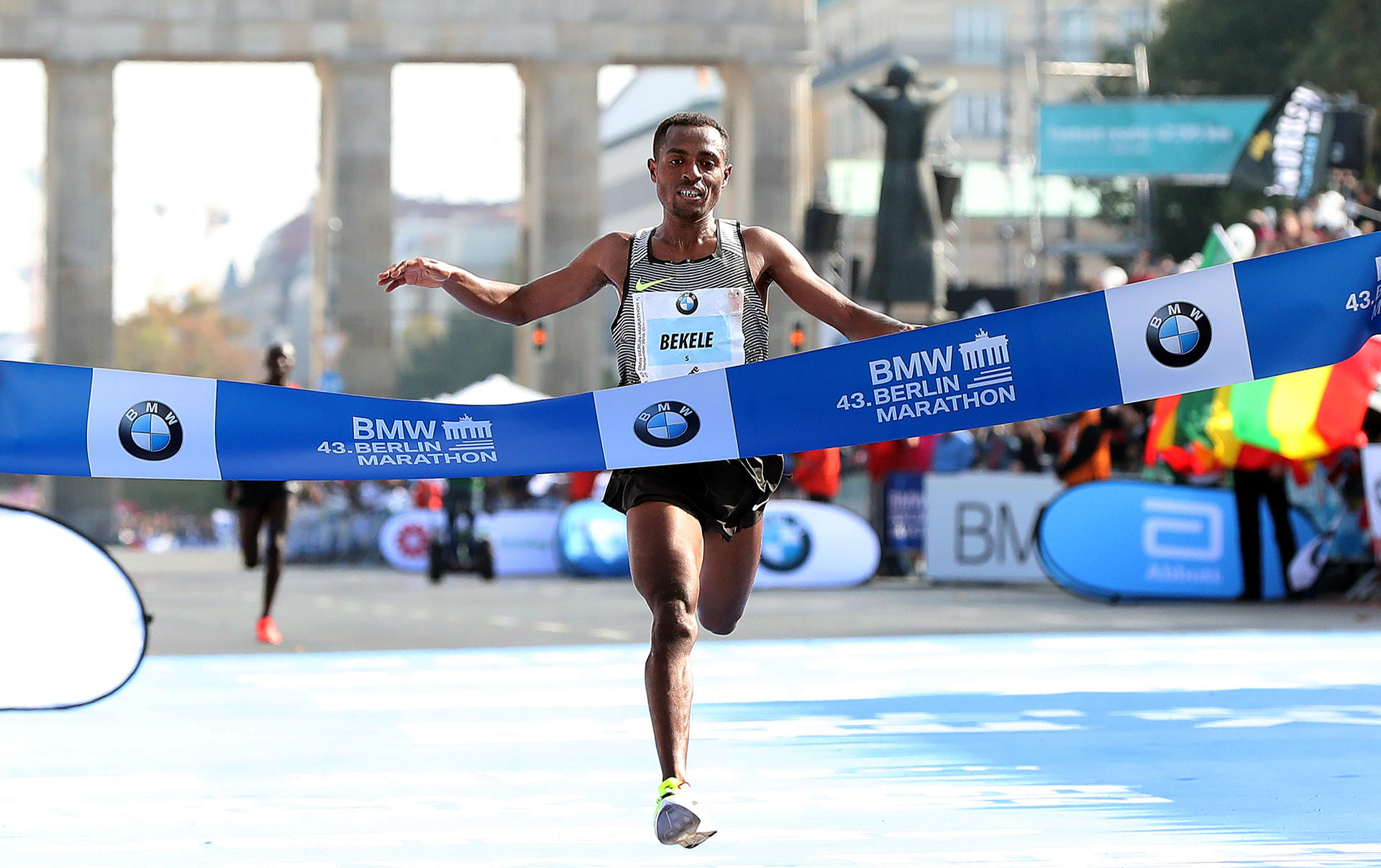 The Berlin Marathon is one of the most prestigious marathons in the world. It is the best-known marathon in Germany and one of the fastest in the world. On September 24, over 30,000 runners will once again line up at the start in the German capital. Since 2011, BMW has been the main sponsor of the grand event. For the major corporation from Munich, involvement in running is an important part of the sports marketing strategy, for which Friedrich Edel is responsible.
In an interview with ISPO.com, Edel explains how BMW and running go together, how the company measures campaign successes, and why BMW is not interested in soccer, of all things. 
"One out of four BMW customers is an active runner"
ISPO.com: BMW has held the naming rights to the Berlin Marathon since 2011. How does an automaker benefit from involvement in running?
Friedrich Edel: It is mainly about two things: presenting the brand with its values and sending customers a message with the hope of gaining new customers. In its involvement in sports, BMW is also very interested in offering its customers a specific sport and brand experience.

Across Germany, interest in running has risen sharply in recent years. One out of four BMW customers is an active runner, so the target group is very active. Our involvement in running helps us to reach our business and branding objectives.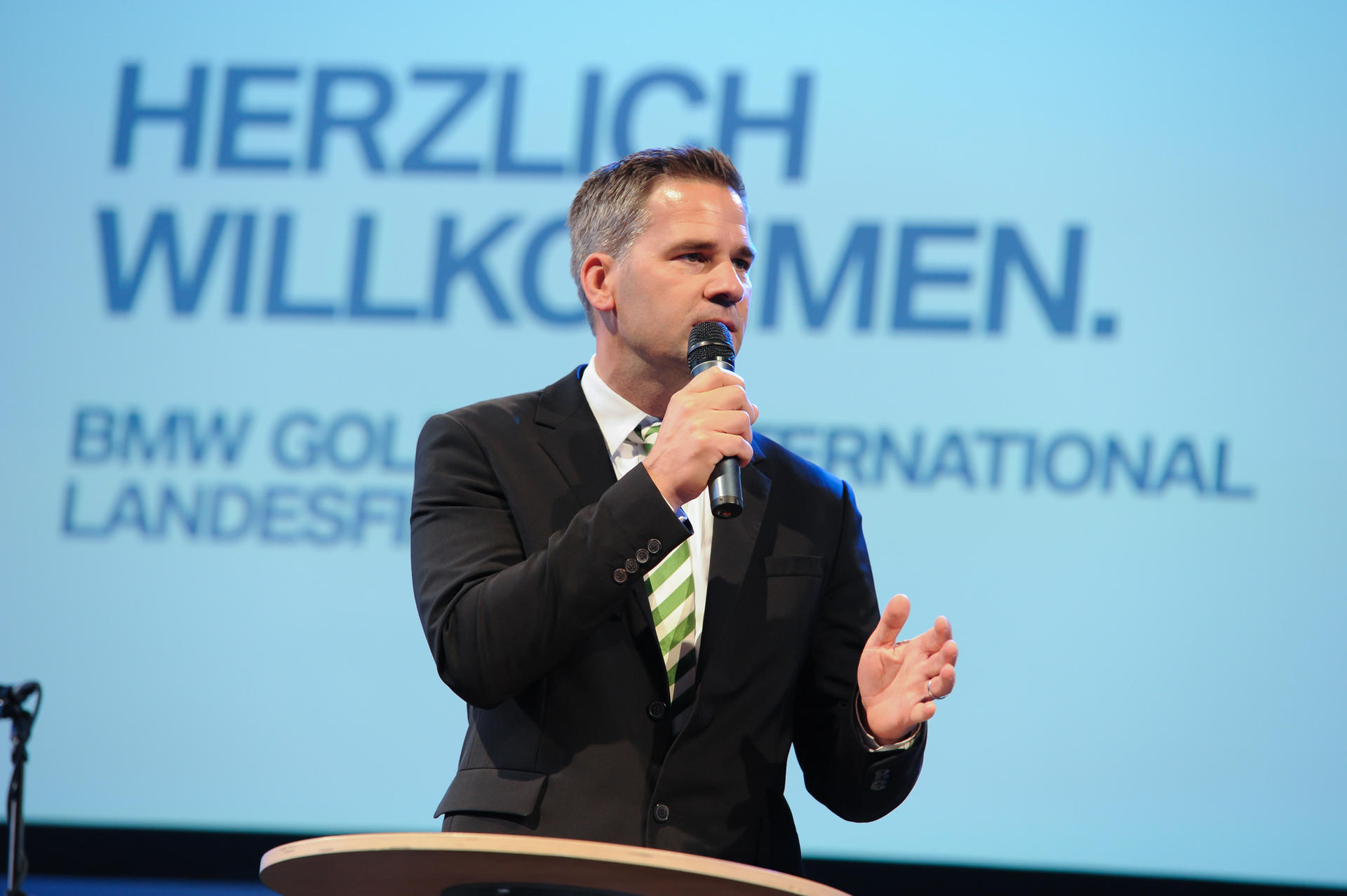 BMW has not been involved in Formula 1, the top level of motorsport, for some time now. However, its involvement in running seems to be established for the long run. Is that not a paradox for an automobile manufacturer? And is it being done primarily for image reasons?
Running and the automobile industry are not mutually exclusive. Quite the opposite. Discipline, endurance and readiness to perform are the mark of successful runners; they must intelligently make use of their energy reserves. Efficiency is also a fundamental principle for BMW, as reflected in BMW EfficientDynamics technologies. A prime example of this is the electric-powered BMW i3, which is employed as the lead car in various running events sponsored by BMW.
"BMW does not pursue sponsorship as an end in itself"

How important is it to get your image across through your sponsorship activities? Or do these also serve as a marketing tool? There is a marketing slogan in Formula 1 that goes, "Win on Sunday, sell on Monday." So, do you sell more automobiles on the day after the BMW Berlin Marathon?
BMW does not pursue sponsorship as an end in itself. Sports sponsorships are part of our business strategy; they pursue brand and/or marketing goals and are regularly reviewed to see if they are meeting these goals. In short, our sponsorship activities have a positive effect on sales figures, otherwise we would not be involved in this way. Buying an automobile is often the second-biggest investment, next to purchasing a home.

The purchase of such a high-involvement product is connected with an extensive decision-making process. As a result, BMW does not sell more automobiles on the next day. Its customers take different brands into consideration when making a decision, long before visiting the dealership. And right from the beginning, BMW must be one of those they are considering.
How do you assess the success of the marketing and sponsorship initiatives? What are your KPIs?
At BMW, it is normal to regularly review all activities – whether existing or new – based on a distinct catalog of criteria. BMW uses the standard indices such as scope, leads, conversion rate, brand image, customer feedback on experiences, compliance with brand values and potential for storytelling.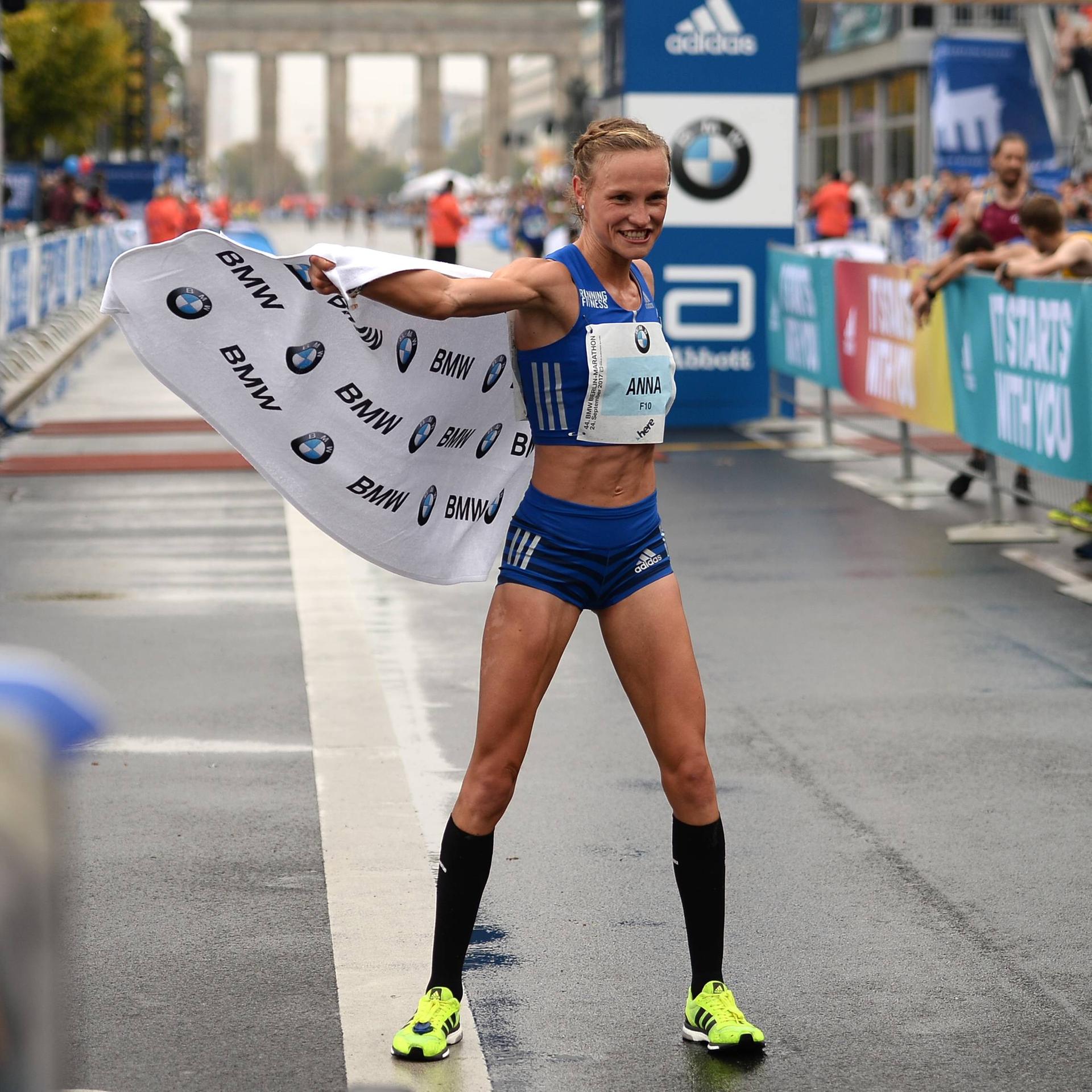 Involvement in the marathon increases popularity ratings
How have BMW's media figures and scope developed in the last few years – that is, since acquiring the naming rights? And do these figures provide a picture of whether you are increasing sales with this involvement?
While we cannot discuss actual figures and data, it can generally be said that our involvement in running has a very positive effect on our sales and brand KPIs.
How have you improved popularity ratings for BMW through the company's involvement in running?
We have carried out comprehensive market research using the example of the BMW Berlin Marathon. It shows that BMW was able to significantly increase its popularity ratings among the participants of the marathon, on both the short term and long term.
The five most beautiful marathon routes in Europe: Is Berlin one of them? >>>
Targeting customers in soccer is difficult
BMW does not put its focus on soccer – in contrast to its competitors from Ingolstadt and Wolfsburg. Audi is a shareholder in FC Bayern München, and Volkswagen is the sole shareholder in VfL Wolfsburg. Why is soccer, the number one sport in Germany, not important at BMW?
BMW is involved in many areas when it comes to sports. Soccer is not one of them. BMW does not have an awareness problem in the big European soccer markets. Our brand awareness is sufficient there, even without the support of sponsorships. Targeting potential customers in the context of soccer is also difficult.

It is different with golf, for example, because there are not as many top tournaments and series. These are just some of the reasons why BMW is not concentrating on soccer right now. On a regional level, it is the BMW dealers and trade groups who set the tone and know best which sponsorships are most likely to succeed on the local level. Therefore, there are some cases of involvement in soccer at this level. 
BMW only rarely concentrates on individual athletes. Why? And why is an exception made in the sport of running – with the Hahner twins, Anna and Lisa?
This is not really the case. In addition to Anna and Lisa Hahner, several other athletes represent BMW in their respective sport, such as Magdalena Neuner (biathlon), Stefan Glowacz (outdoor) and Alessandro Zanardi (motorsport/long-distance triathlon). For us, it is important that we have strong personalities in our team – personalities who live for their disciplines and who inspire people, including our customers.

Let us take the example of BMW brand ambassador Alex Zanardi: Almost no other athlete is as inspiring as he is. A company could hardly dream of a more credible or authentic representative. BMW prefers to use its sports brand ambassadors at the actual sporting events and customer events themselves.

For us, the product and the unique experience of the event are in the foreground and not the television presence.