An emotional intercommunication between the wearer and the final product will enlighten the senses, not just in enhanced performance but through fit, sensual touch and visual appeal. The generated function features in invisible and visible format, from fabrics to finishes, trims to accessories. Smart and intelligent in its delivery, SENSORY also o ers a protective element in new generation lightweight qualities from featherlight base layers through to super soft insulation and multi performance outer shells.
This trend is about getting clever with the high performance ingredients we have, pushing the boundaries in technology and also textile processing.In doing so, this predominantly synthetic trend will o er a strong sustainable story as a reduction of water and energy combined with innovative finishing and sustainable dyeing and finishing processes. All sectors of the industry are gearing up for this trend, with fiber manufacturers leading the way.
Wearable technology and intelligent sensors also feature combined with trims and finishes that react to changing environments, enhancing performance and o ering unrivaled protection. Wellbeing also features with fabrics that energize, heal and nourish the body as well as intensifying performance.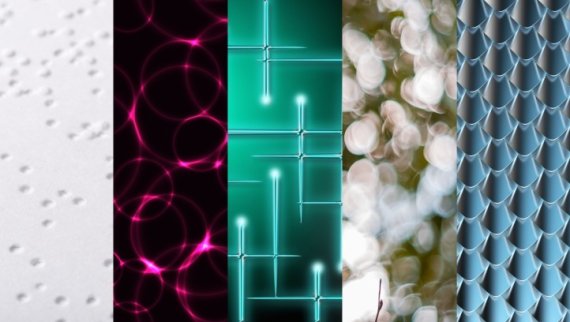 FIBERS & FINISHES
Polypropylene - now dyeable
Bright synthetic yarns
Micro fine denier yarns
Heat sensitive thermochromic and light sensitivephotochromic dyes and finishes
Micro encapsulated FIR yarns and finishes - from wellbeingto thermal benefits from minerals to metals
Reflective technology - yarns and prints for fabrics and trims
Phosphorescent yarns and prints
High tenacity yarns
Hollow yarns - lightweight and warm
Heat generating yarns
Performance membranes and laminates
FABRICS & SURFACES
Fabrics that react - physically and visually
Featherweight fabrics with power in nano structureswith 360o stretch and flexibility
Super light and compact spacer fabrics
Micro fleece structure, barely-there velvety pile
Climatic control yarns and finishes
Intelligent body morphing fabrics that stretch and recover
Intelligent insulation - additional performance includes anti-microbial and bi-stretch and water repellency and breathability
Micro light double faced fabrics and bondedstructures, compressed for a thinner appeal
but with all the performance
Gleaming performance coatings
Embedded RFID and sensors in accessories and trims
Lucid coatings on micro fine rip stops
3D digital printed accessories - smooth and compact
Magnetic clasps and closures
SECTORS
High performance base layers
Thermal base layers
Super light and compact second layers
Protective outer shells
Footwear and back packs
Tents
TARGET MARKETS
Active leisure performance to professional protection
Running, gym workout and high impact performance - the focus on high level performance
Lightweight performance for skiing, climbing and mountaineering
IMAGINE
VISUAL
TACTILE
SENSUAL
COMPACT
EMOTIONAL
The mood of consumers is split, their allegiance divided to the inherent features of natural yarns to the guaranteed performance of high-level synthetic ingredients. The obvious solution is to consolidate the best of both worlds, delivering precision performance and comfort touch. Expect to see an increase in hybrid blends, a push towards sustainable solutions as an intermix of natural, manmade and synthetic solutions comes into play.
The textile chain is being cooperative in addressing the ubiquitous 'S'-word': sustainability. From natural to synthetics fiber producers, textile manufacturers and finishes, all are united in delivering more sustainable products and processes. The strong organic mood influences not just the composition but also the fabric appeal. Porous surfaces work alongside featherweight circular knits, intriguing surfaces morph the functionality of this trend with the fashion aspect. A more decorative approach is being taken, think less about basics: this is about essentials. Essential in wearability and function of the garment, in wellness and wellbeing, and not forgetting giving the consumer a clear conscience.
Push the boundaries as contrasting ingredients intermingle in creating a renewed zeal towards functional fabrics and reworked finishes in establishing e ective and dynamic solutions. Opposites can attract, as a united front for this season will result in delivering a strong sustainable aspect that will appeal to all sectors of the industry.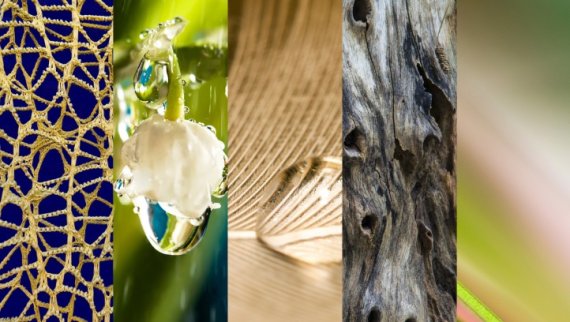 FIBERS & FINISHES
BCI cotton and organic cotton
Merino wool - conventional and organic
Recycled synthetics - smarter nylon and polyester dull texturedyarns take the hybrid mood to a new level
Lyocell and modal
Milk, nettle, seaweed, ca eine and soya continue todevelop as part of the new sustainable alternatives
Nano technology membranes and finishes
Wellbeing delivery from natural ingredients including minerals and ca eine
Bio mimicry features in all levels of the textile chain
Sustainable solutions at all levels - eliminating water,reduced dyeing processes from innovative yarn development,reduced energy and eco friendly chemical
Sublimation and digital printing
Organic dyes and reduced water/chemical dyeing
Traceable down and recycled insulation
Natural/synthetic blends insulation -the best of both worlds for enhanced performance
Recycled trims and accessories - metal or plastic
FABRICS & SURFACES
Organic inspired fabric structures
Irregular openwork jacquards
Contrasting dull/textured yarns o er subtle opticaldetail with an organic inspiration
Raised relief on surfaces - irregular organic inspirations
Brushed surfaces
Single knit lyocell/recycled polyester blendsfor fluidity and performance
Performance denim - thermal regulating, four-way stretch,moisture management in lookalike denim in knits through to authentic woven through the continuing interestof hybrid blends and layering technology
Bonded fabrics with functional membrane for second layer fabrics that are transcending outerwear
Mélange warp knits overprinted with a discharge effect
High performance lightweight micro fleece -stamped and embossed for added detail
Space dyed knits in natural touch synthetics
Soft nap doeskin-inspired surfaces and/or technical sideon knits and woven for supreme soothing touch fromtechnical brushing to the use of textured yarns
Cotton teams with synthetics and spandex/elastane for cotton touch power mesh
3 layer super lightweight outer shells with a powdery touch
Brushed knits and wovens on the technical side for a fleecytouch against the skinLucid coatings on micro fine rip stops
3D digital printed accessories - smooth and compact
Magnetic clasps and closures
SECTORS
Base, second and outer layers
Performance denim
Lightweight warmth in baseand second layer shells
Protective outer shells
Footwear and backpacks
Sleeping bags - insulation
TARGET MARKETS
Sophisticated through to sassy applications to appeal at all levels of the market Athleisure and street sports
Soft sports - yoga and pilates
Winter warmers with a perfect naturaltouch and built-in intelligence for sporty styling garment applications through to professional levels
IMAGINE
HONOR
TRUTHFULNESS
REVERENCE
COACTION
NATURAL ZEAL
Forget less is more and focus on more is more, as an immeasurable amount of performance converts products, containing an assortment of ingredients in one final item. Layering technology, from physical fabric construction from the fibers and yarns to membranes and coatings adds value to the final products. This trend is directed towards incredibly lightweight products, pact full of multi function, allowing bestselling basics to get updated into new generation 'must haves' and textile and trim suppliers to play with readily available ingredients and createthe next big thing.
With the abundance of ingredients setting a frenzied mood, it also crosses through to the fabric structure. A humorous and enticing spirit can be seen in prints and structures, taking on a 3D e ect but with a sense of irregularity. Contrasting openwork jacquards bond together in di erent colors and textures, laser cutting and 3D prints give an illusive depth of texture and animated surfaces.
The development so this section leads to highly intelligent products that will eliminate the bulk of layering in garment form to create a new agility and improved performance for the consumer. The availability of true function throughout the textile chain allows for the unthinkable to be achieved. This is about steppingout of the zone, pushing for new developments that will stand out from the competition. It's about taking what we have available to new levels in a multifaceted way. Anything is possible if we truly believe in it and it performs the way it is supposed to.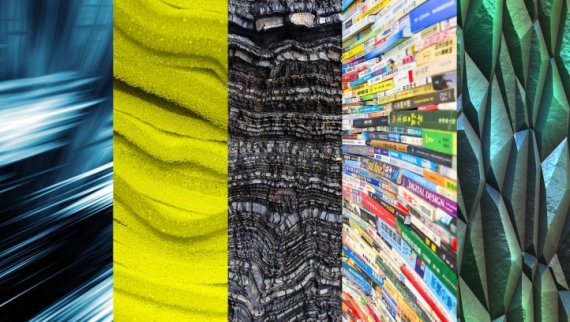 FIBERS & FINISHES
Hollow polypropylene in delivering the lightest fabrics yet
High strength synthetic fibers in blends for added strengthwithout the weight
Bright micro denier nylon
Spandex/elastane for power in light weight fabrics
Hollow thermal regulating yarns
Water free dyeing
Mineral-embedded FIR yarns - polyester and nylon
Eco-friendly membranes and coatings
Recycled synthetics
Multi performance layering finishes
Innovative reflective/metallic coatings for textural effect
Hyperrealistic prints and yarn blends
FABRICS & SURFACES
Second skin featherweight nano structured high performancefabrics that multi perform - breathable, quick dry, thermal,waterproof, windproof for outer layers
Micro light fabrics with enhanced levels of function fromfiber through to construction through to finish
Featherweight circular knits for compression base layers
Key components including insulation and accessories goincredibly light in weight
Micro light rip stop - membrane protected
Multi functional fabrics inspired by hosiery construction
Added performance finishes add value to existingperformance fabrics
Clean cut circular knit - opaque fabrics in micro light weights
Erratic openwork and power mesh - single or double layerfor contrast
Raised surfaces effects
Nurturing and the e ect of physically healing fabrics inpower powered compression knits
3D digital printed trims and accessories
Multi-layer performance fabrics - bonded or structured butplenty of layering
Vapor structures with 3D visual surface effects
Engineered power panels in flat knit garment formswith singular seam
Spacer fabrics
Moire-look knits and coatings - light deflecting surface appeal
Double faced fabrics with contrasting perfection
Double faced fabrics with contrasting perfection
SECTORS
Stylish, sophisticated and slightly futuristic outdoor wear
Base layers - virtually second skin but opaque and performing
Pro-level performance skiing
Aerodynamic garments - secondskin and high compression
Second layers with higher levelsof performance eliminate theneed for outer shells
Soft equipment - tents andsleeping bags
TARGET MARKETS
Outdoor wear
Semi and pro winter sports
Skiing and all snow sports
Climbing and ice-climbing
IMAGINE
MULTIFARIOUS
DIVERSE
AGILE
ENHANCED PERFORMANCE
CONTRASTING
Achieving that perfect performance isn't just down to the prowess of the wearer, the equipment required is just as important in attaining personal goals. Perfection comes into play as surfaces o er a sublime feel, embrace and protect the body as well as deliver enhanced proficiency no matter what the outdoor activity. PARAGON is geared to those who strive to be the best in both conventional and extreme winter sports, and the fabrics, trims and accessories aid a winning performance. Devoted to athletes in all sectors of the sports world, this is the 'crème de la crème' of the performance sector.
Compact and embracing, the fabrics' intelligent instinct kicks in, enhancing the performance of the wearer. A protective aspect features at various levels from core stability to reflective elements, tear resistant to shock absorbing. A tough industrial influence features alongside a modern digital aspect. Combine those with the science of nature, you get the full deal of tomorrows fabrics and accessories.
Uncompromising in its performance, these products from base layer up are tenacious and hardy in longevity, softer, and equally as important, super light in weight without neglecting the robustness, combined with being comfortable and flexible to wear. Zoned compression base layers through to aramid fibers in new generation stretch qualities for woven that embrace and protectthe body. Anti-bacterial ingredients, water repellency and thermal regulation add to the mix in creating the ultimate in active achievements whateverthe conditions.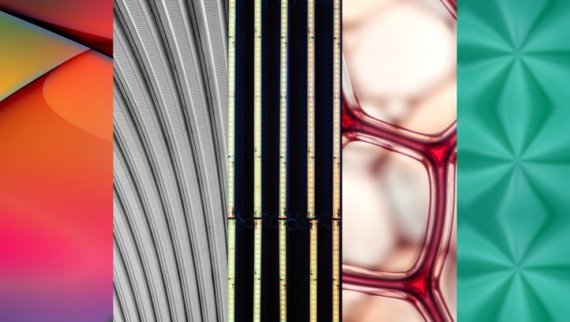 FIBERS & FINISHES
Steel-like strength aramid yarns with super soft touch
Tenacious synthetics
Thermal regulating synthetic yarns
High power spandex/elastane
Dull and bright synthetic yarns
DWR finishes
Moisture management, anti-bacterial, anti-staticperformance in yarn or finish content
Breathable/waterproof/windproof membranes
Micro light trims and accessories
Multi functional insulation
FABRICS & SURFACES
High compression fabrics - extreme power and protective fit
Spacer fabrics
Flexible 360o power stretch fabrics
Neoprene yarns - comfort spongey recovery
Protective outer shells
Reactive fabrics that respond to impact for protectionwith locked-in zones
Zoned compression in seamless and cut-and-sew applications
Four-way stretch functional membranes and coatings
Polyurethane stretch prints in transparent or coloredqualities update basics optically
3-layer wovens with stretch and surface performance
Lightweight quilting using high tenacity nylonfor the face fabrics for protection and warmth
Fast drying fabrics
Multi layered and bonded fabrics
Cellular structured double sided fabrics
Impact resistant fabrics
Silicon embedded 3 layers fabrics for shock resistance
High tenacity anti-abrasive wovens and knits
Erratic prints for outer layers
Low scrunch noise on 3-layer shell fabrics with high performance for skiing
SECTORS
High compression base layers
Thermal regulating base layers
Rigid and stretch second layers
Outer layers range from soft shellto crisp rip stop for tops
Woven bottom outer layer fabricswith anti-abrasive comfort
TARGET MARKETS
Iron Man, triathlete, marathon
High level cross training
High impact workouts
Extreme winter sports -ice climbing, ski biking, snow kiting
Cycling
Urban sports
Mountaineering
Pro-sport base layers with compression
Soft equipment - lightweight yetstrong tents and sleeping bags
IMAGINE
OBSESSION
FOCUSED
EPITOME
CHAMPION
PRIME
Adaptive to all surroundings and activities, fabrics mutate, evolve and chaotically behave on a visual and physical level. An unruly mood dictates through prints and textures, this is a mutiny from the old school style ofsafe performance fabrics - it is time to break free from the norm and reject conventionality. But while this trend takes on a defiant direction to the old to bring in the new, it still requires the traditional aspect of the performance fibers and finishes available to achieve its unique style.
Visual aspects range from bold and brassy to a more subtle blasé appeal, this direction also evolves fabrics and trims that mutate to di erent situations, especially through metamorphism-inspired prints and yarn combinations. Camouflage, mélange and chameleon-like color variations feature in changing e ects from yarn through to innovative coating.
Strikingly optical, the basics of stretch and recovery, protective aspects anda need for a soft touch are key, as compact surfaces work alongside oscillating structures. This is all part of the diversity of this direction, it is the oxymoron trend of the season, expressive through the disparateness and irregularityin surfaces and density through to optically enigmatic graphics. Visually and texturally stimulating, products in this sector are shouting out to be seen ranging from high level performance to a fun hint of glam. Let's changethe rules!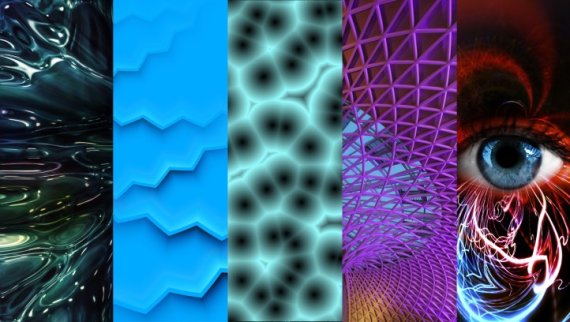 FIBERS & FINISHES
DTY Textured yarns for a grainy touch
Cut yarns
Heat generated yarns
Moisture management and anti bacterial function
High power spandex/elastane
High performance synthetics
Hollow synthetics for lightweight warmth
Merino wool, cotton and cellulosics for blends
Micro acrylic
Fancy macro yarns - boucle and looped
Mélange and space dyed effects with new yarn combinations
Reflective yarns
Fluorescent transfers and prints
Illusive lenicular printed coatings and membranes
FABRICS & SURFACES
Rebellious and erratic textures
New generation fleece - extend the pile and emboss
Light deflecting and reflecting contradictory finishes in printedand solid coatings and membranes
Double side bonded fabrics - compact/irregular
Temperature reactive pigment prints
Changeant cross dye effects
Breathable lamination
DWR on high performance second layer fabrics withthermal regulation eliminating the need for an outer shell
Digital printing
Exaggerated interlock with PU coating
Flocked and brushed finishes
Neon reflective elements - go for color - especially in trims and tapes
Down proof rip stops perfect for prints
Synthetic featherweight base layers
Visually stimulating prints - lenicular illusive prints for trims and transfers
Bright tri-lobal nylons
We want to see roving prints that catch the light and a dapt in di erent environments
Fabrics that mold to the body
Performance faux fur
High performance synthetic shearling
SECTORS
Soft touch base layers
Second layers feature from shirtingthrough to single knits
Outer layers - performancesport to sport styles
Soft equipment - backpacks, footwear
TARGET MARKETS
Skiwear and winter sports at all levels
Running - zany new prints andprotective aspects from thereflective aspect of this trend
High impact gym and aerobic activities
Outdoor active with arebellious fashion style
Urban active/street sports
Smart urban active
Soft equipment
Funky athleisure
IMAGINE
DECEPTIVE
EVOLVE
ADAPTABLE
VICISSITUDE
TURBULENT
These 5 textile trends are described in the very detail and can be downloaded in English and Chinese language free of charge: