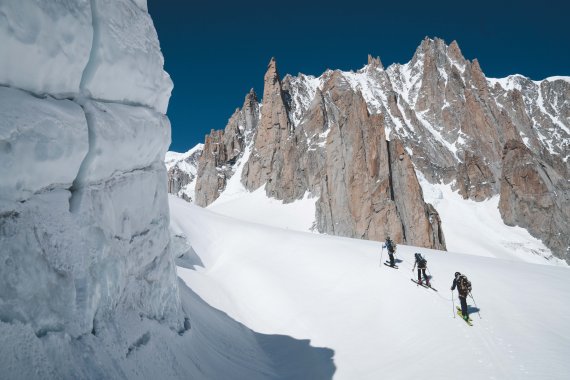 Everyone is now looking forward to the coming winter: Will there be enough snow in the Corona year to whet the consumer's appetite for winter sports? Will the ski regions find new solutions for safe, infection-free sports? And will consumers trust their solutions? Which sports will work and which won't? And how can retailers adjust to the uncertain situation? The starting position is not easy. "Of course, in many places business in the sports retail trade is starting up reasonably again, compared to the fashion world in any case", says Stefan Herzog, President of the European sports retailers' association FEDAS. "However, when looking at the current situation, one must not forget that the stationary retailers are missing about a quarter of the sales. One cannot speak of a positive year. The next six months will be a challenge."
Every crisis has its winners. In sports retail, these have been the bike, running and hiking segments in recent weeks. Golf and water sports have also developed very well in some regions. All of them are individual outdoor sports that can be easily placticed. But that is not all. "The interest in sports has increased overall", noted Hans Conrad, owner of Sport Conrad with four branches in the south of Bavaria. "There is no other way to explain the figures of the last few weeks. People are suddenly paying much more attention to their fitness. Hiking, biking and running have exploded." It remains to be seen whether this development is sustainable and whether more people will actually do sports in the future. However, as long as our health continues to be the focus of the media and people want to go on holiday in their home country, the retail sector believes the chances are good that the desire for sport will continue in winter.
Which sports will boom in winter? "For us, the forecast is quite simple," says Hans Conrad. "We will see a huge boom in ski touring, cross-country skiing and snowshoeing." Assuming snow conditions, he doesn't expect poor winter sales. "We can already see that the interest is there, the first skis are already being bought." Even in the alpine ski sector, whose mass tourism did not play a praiseworthy role in the pandemic, retailers are not expecting drastic declines. Wolfgang Gruber of Meini Sport in Laax, Switzerland, has his shop directly at the lift station and has not reduced his orders. "People will be very keen on skiing this winter," he says with conviction. "People who used to fly to South Africa to play golf in the winter will now stay here and go skiing." On the other hand, he sees less of a boom in ski touring or snowshoeing: "Many people simply don't dare do that in high alpine terrain."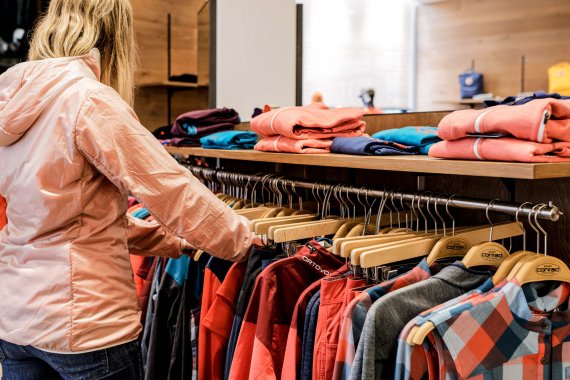 "If we manage to communicate the safety standards clearly, alpine skiing will also work well," says Peter Bruggmann, President of the Swiss specialist sports retailers association ASMAS, convinced. The après-ski circus and full gondolas are of course taboo, so many cable car operators want to reduce the number of passengers. How ticket prices will then develop has not yet been clarified everywhere. There are also open questions concerning the mask obligation. "What I cannot imagine is a mask under a helmet," Bruggmann continues. All the players in the winter sports industry are currently looking for joint solutions and working more closely together than ever before - from trade and industry to tourism and catering.
The current crisis has given online trade an enormous boost. Yet it is not a recipe for success for everyone. Wolfgang Gruber is also convinced of this. "We have invested a lot of money in the development of a webshop and then found that it doesn't make sense for us." He believes it is much more important for him to maintain close relationships with customers. So he wants to continue to invite his most important customers to unique events, but to reduce the groups. This season, his rental skis can also be picked up contactlessly via self-check-in and individual consultation appointments have long been possible anyway. "We need a lot of creativity this winter," says Peter Bruggmann. "If you don't feel like a classic skiing holiday, you might be tempted to take courses in other sports. People want to get out."