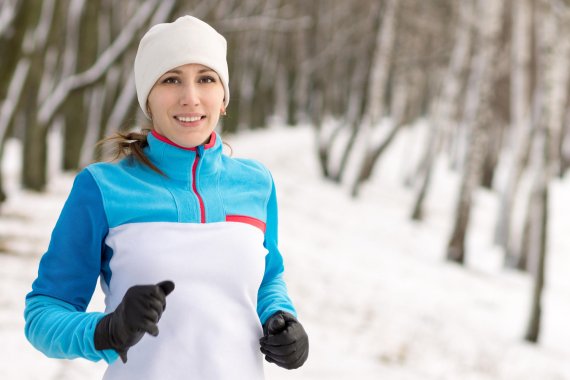 Mental and physical health are inconceivable without sports. That's why ISPO Munich Online is dedicating an entire day to the focus topic of health and fitness in the conference program on Wednesday, February 3.
Find out what positive role sports and exercise play for the body, mind, and quality of life, discover new nutrition and training concepts in workshops and panels with an ex-national football player and top experts, or take a closer look at the popular sport of running and its new trends in the Runner's World Running Symposium. These are the highlights of the conference program on Wednesday.
How important is sport for a society in the pandemic? What are the consequences of sports bans for physical and mental health? In the panel "Socio-political relevance of sport offers in the pandemic", sports scientist Prof. Dr. Ingo Froböse and representatives of the DTB, the Bundestag and the DIFG will be among those discussing this.
The Runner's World Running Symposium has already been one of the highlights of ISPO Munich in previous years. At ISPO Munich Online, the panel on health benefits and the latest trends in running will also be moderated by Urs Weber (Runner's World) - this time virtually.
The Runner's World Running Symposium will also feature several workshops with ON, Joe Nimble, and Under Armour.
As a football goalkeeper, Timo Hildebrand was a national player and German champion with VfB Stuttgart. In the meantime, he has become a company founder: his restaurant project "Vhy!" is completely dedicated to healthy and creative plant-based nutrition. On the Main Stage, Hildebrand will shed light on the role of healthy nutrition and yoga for health and present his very own approach.
The Fitness Panel with Ralph Scholz (CEO, Leisure Connected), Benjamin Roth (CEO, Urban Sports Club), Oliver Sekula (CEO, ACISO) and Martin Seibold (CEO, LifeFit Group) will take a close look at the latest developments in the fitness sector.
Benjamin Roth will also talk about lessons learned from 2020 for resuming sports after the lockdown in his keynote at 6:25 p.m.
By the way: from November 18 to 20, 2021, the fitness industry will come together at the B2B trade show FitnessConnected - part of the ISPO Network at Messe München. "FitnessConnected will be more than just a 'new trade fair'," says Ralph Scholz, co- initiator of the new trade fair, explaining the objective. "The FitnessConnected is a sales and marketing oriented eco-system, which has set itself the task of positioning the fitness industry as health and socially relevant, helping innovations to break through more quickly and opening up new target markets".
Andreas Breitfeld is one of Germany's top experts on biohacking. In his workshop, he presents the trend towards self-optimization, which sports stars such as Erling Haaland, Serge Gnabry or Robert Lewandowski have also discovered for themselves, and gives valuable tips and possible applications for biohacking.
Neuroathletics are another health trend: with fitness training for the brain, even amateur athletes can increase their physical well-being with simple exercises. Sports scientist Lars Lienhardt, who coaches professionals such as German top sprinter Gina Lückenkemper and Bayern Munich star Serge Gnabry, explains the effects of neuroathletics in his workshop.
From noon to 2 p.m., brands will provide insights into innovative products, materials and strategies in more than 20 workshops. Some of the workshop highlights on Wednesday:
Intersport: Marketing- und Innovationspartner für die Sportindustrie

EOG: Performance of the cycling market during 2020, growth and future developments

HeiQ: Viroblock – Antiviral protection

and more to come by Technogym, OnRunning, Under Amor, Bär GmbH, Urban Sports Club etc.