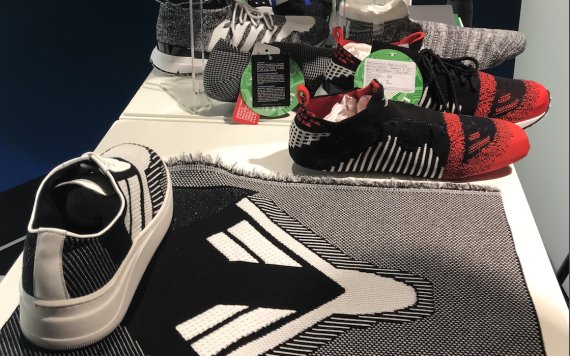 With landfill an issue and new sources in sustainability emerging, three companies have combined to create a biodegradable option for shoes.
Developed as part of the curated Innovation Roadshow by Texpertise Network at Techtextil, the bio-based sole and the upper, the shoe will biodegrade after use. Lenzing, Santoni and Procalçado have teamed their expertise to create a sustainable shoe made entirely from biodegradable and renewable materials.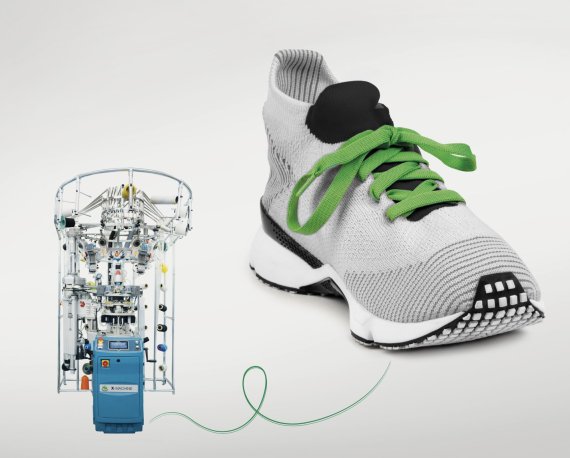 First component to feature is Forever sole, made by Procalçado in Portugal, the sole is derived from latex extracted from the stem of rubber trees from certified and controlled sources combine with Tencel lyocell powder to create a biodegradable thermoplastic.
Procalçado isn't new to the footwear market, with over 45 years of business, they produce more than six million pairs of soles per year. The technology for the Forever sole was developed ten years ago, but the demand wasn't there. With efficiency and sustainability, a key factor, the Procalçado factory is powered by solar energy.
Two factors feature for the uppers in this development. Firstly Lenzing's Tencel, cellulosic fiber made from renewable certified woods, with the equally present X Machine by Santoni.
The award-winning Tencel lyocell fiber technology is used for the shoe upper, lining, laces, sewing threads and insole. Produced in a closed loop process, Tencel fibers are completely biodegradable and require significantly less water, land and chemicals than comparable fibers, resulting in very low emission while contributing to the circular economy.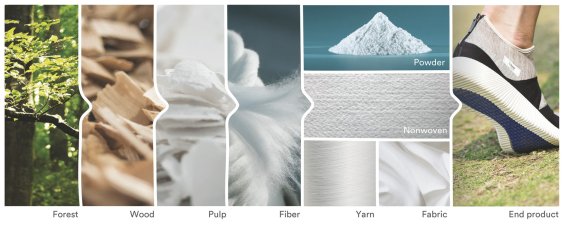 The Santoni X Machine has been specifically developed to create seamless, knitted footwear using 3D intarsia technology that the food for perfect fit and form and slow for unlimited patterns and color combinations. Seamless apparel and footwear continues to increase, with the main reason that pieces are free of seams, eliminating the need for cut-and-sew components, which in turn reduces waste.
The upper, developed for future eco-conscious footwear manufacturing, consists of knitted Tencel fiber in to a one-piece upper, complete with eyelets, ready for immediate application onto the sole. Each upper is lightweight, breathable and is produced in a record time from five to seven minutes per piece.
According to the Texpertise Network, whether shoes are made from leather, wood, rubber or plastic, when allowed to compost in landfill – where most shoes eventually end up (for now) – harmful gases and chemicals are released into the environment. Although biodegradable, leather and wood produce methane, while toxic chemicals also seep out of chrome-tanned leather.
Both plastic and rubber use phthalates as plasticizers, and the glue sticking all these materials together are not only frequently poisonous, but make it harder to recycle the shoe.
This bio-based concept for footwear is a crucial indication in the market of where the footwear sector can move to for a strong eco-conscious message.
Cork has made a massive comeback for this sector. Collaborations, such as this "seamless to sports sneaker" biodegradable concept, highlights what is already available and what is possible for a cleaner future in the footwear market.