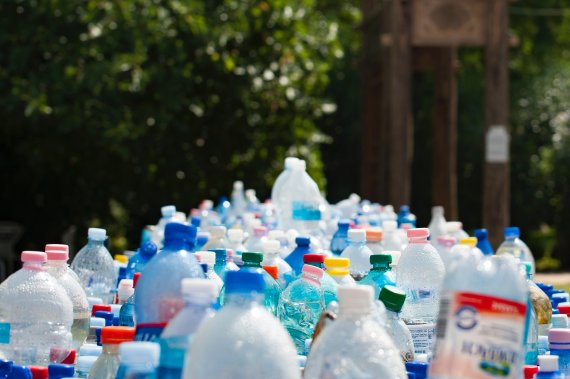 The world's first industrial recycling plant for all types of footwear has been in operation in Germany since June 2018. It was established by Soex Recycling Germany GmbH from Bitterfeld, which in cooperation with European companies has developed a shoe recycling plant within five years.
After one year in test operation, the production volume is to be doubled to two tons per day from June 2019. Every day 52,000 pairs of shoes arrive at the factory, about a quarter of which cannot be resold as second-hand goods and are therefore sent to the shredder. Here, the shoes are shredded and separated into rubber granulates, leather and textile particles as well as foam.
New shoes can no longer be made from them, but the raw materials are saved from landing on the rubbish dump or incineration. Shoe soles or floor mats can be made from the rubber, floor coverings, shoe insoles or judo mats from the different foams. The recycling of leather and textile particles is still being researched.
However, not all types of shoes can yet be recycled: "We still have no solution for skates, ski boots, roller skates and safety shoes," explained Tim Krawczyk of Soex.
There is a lot going on in the field of textile recycling. The main raw material is textile production waste, which is easy for companies to collect. Cotton, wool and all synthetic fibers are thus recycled and at least partly mixed with new materials. Even recycled laminates and zippers are already on the market.
Down can also be recycled, they do not come from waste, but from collecting old bedding. Previously, it has not been possible to break fiber mixtures down into their starting materials in order to recycle them, but now, there are new solutions for this problem, too.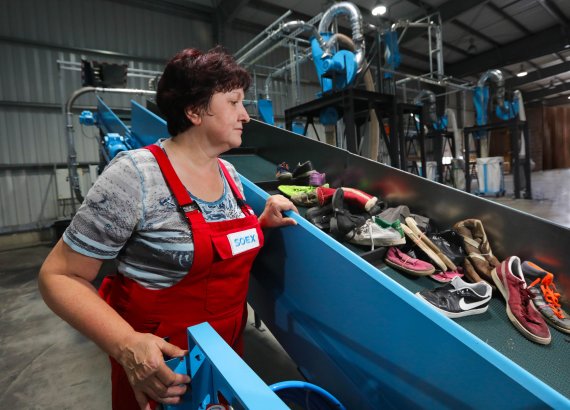 Numerous companies and laboratories around the world are working on the chemical separation of cotton and polyester. Just recently, an Australian company reported that it could separate the two fibers.
Polyester becomes polyester again and cotton cellulose powder, which can be used for cellulose fibers such as viscose. Work is also underway on new plastics that are easier to recycle.
However, the recycling of old clothes is still a problem because clothing consists of a mix of many materials and is seldom pure. In addition, finishing processes such as dyeing, impregnating and laminating change the fiber properties.
Because no one knows exactly which fibers and chemicals are in old clothes, no new fibers can be made out of them. The result would not be calculable.
This is why mechanical recycling has dominated so far, whereby the fibers are torn and processed into cleaning cloths or insulating material. Even if it were possible to produce pure cotton, the question arises as to whether, for example, cotton recycling makes sense if, according to the current state of the art, the recycled fiber is subsequently inferior to new cotton and thus impairs the longevity of the product.
In the recycling of old textiles it is so far only a question of separating second-hand goods from unwearable goods, whereby the first group is resold and the rest either ends up in the shredder or goes to the waste incineration plant. Not only is consumption and the quantity of old clothes increasing worldwide, but the quality is also declining due to the masses of cheap goods. This means that the proportion of textile waste is increasing disproportionately.
"For the recycling of used clothing, we still need great progress and, above all, more cooperation across the entire value chain, from design and consumers to intelligent take-back systems and the recycler," said Dr. Eva Halsch from the Institute Bavaria Innovative that has just published a study on textiles and sustainability.
The recycling of the famous PET bottles to polyester can only be a beginning. With bottle recycling, the textile industry does not solve its own waste problem, but that of the food industry.