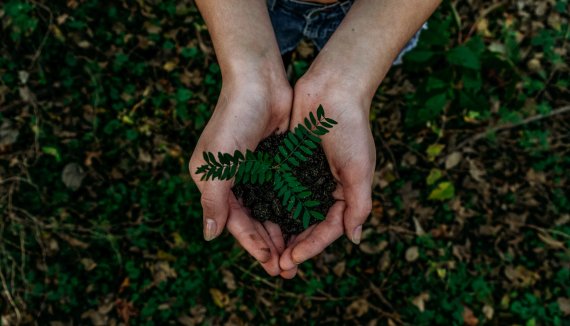 Let's start by saying that it's good that everyone is talking about sustainability and making more (environmentally) conscious decisions. The topic has really taken off in recent years, and that's exactly what we need. Whereas in sports it used to be all about who developed the lightest, toughest, most breathable and trendiest jacket, today brands are outdoing each other in the field of sustainable ideas. It doesn't get any better than this.
Sustainability and environmental protection are among the biggest challenges in fitness and sports - requiring innovative thinking on the part of companies.
Innovative ideas are enormously diverse as well as hardly comparable with each other - and that is exactly what confuses. What is sustainable? Is a certificate enough for the capsule collection or the goal of climate-neutral production from 2050? Is a jacket made of recycled polyester more sustainable than a recyclable shoe? And if a tree is planted for every product sold, does it matter what kind of product it is?
Fashion is among the worst offenders in greenwashing, consumer protection agencies now say, and are calling for the development of international guidelines to help prevent greenwashing and misleading marketing. Much is just emerging. We list criteria to help better assess the issue.
Recognizing trends at the right moment and aligning the company's strategy with them makes companies competitive in the long term and gives them a strong position in the market. Sustainable trends in particular are well received by consumers and this builds up a company's positive image. If companies communicate their products or strategy as sustainable even though they are not environmentally friendly, this is known as greenwashing.
The following greenwashing examples are common practice:
The "vegetarian" label on foods in Germany that obviously do not contain meat.
"Sustainable" foods/ingredients that are imported under environmentally unfriendly conditions
Clothing made from ocean plastic, even though the plastic does not come from the ocean
Marketing campaigns focus on sustainable products, even though the rest of the range is not environmentally friendly
Selling vegetables and fruits grown nationally, even though they are packaged in plastic
The range of examples is even more extensive. Consumers are outwardly led to believe that they are shopping in an environmentally friendly way - a second glance is often enough to discover the opposite.
It was not long ago that the German competition headquarters sued four companies for advertising their products as climate-neutral although these businesses used greenwashing tactics. Among others, the discount grocer Aldi had launched the first climate-neutral sneaker in June 2020. This was "misleading" and "intransparent," complain the consumer advocates, because the climate neutrality had not come about because emissions were reduced in the product, but simply because the emissions were compensated for with the purchase of certificates. But this detail is concealed in the advertising. Conclusion: Whoever advertises with the term climate neutrality should also give details of how this was achieved. Anyone who fails to do so will be accused of greenwashing. And anyone who announces today that they will be climate-neutral in 30 years is obviously in no particular hurry.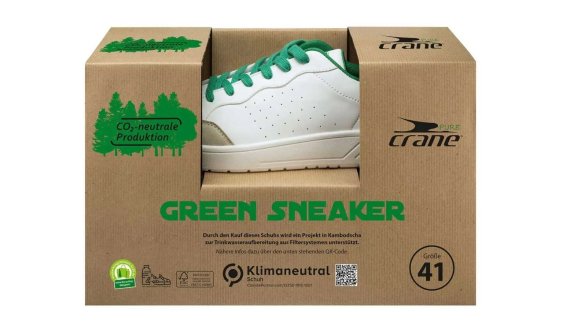 Offensively "green" labeled products have a small flaw: they denounce the rest of the collection or assortment as non-green. Some brands and retailers have understood this and have therefore invested in the sustainability of all products. But there are also brands for whom the quick PR fire is quite enough. It's better to put out a sustainable marketing product on a regular basis than to go to great lengths to convert bestsellers to sustainable processes. Many fast-fashion suppliers work according to this principle. So anyone who only promotes individual products or lines in green and remains silent about it in the main collection is probably only at the beginning of their sustainability strategy or is simply greenwashing.
In recent years, the number of product certificates has increased tenfold: Standard 100 by Oeko-Tex, GOTS, bluesign, Global Down Standard, Global Traceable Down Standard, Global Wool Standard, Global Recycled Standard, Recycled Claim Standard, Fair Trade, Green Button, Cradle-to-Cradle... The abundance of seals and logos that promise us a sustainable product is almost impossible to keep track of. Many of them only look at one (sometimes very small) aspect of the product, usually the material, and only a few look at the entire supply chain. In addition, many standards continue to evolve and focus on additional aspects. Keeping up with this is a challenge even for professionals.

Nevertheless, there are a few tips. Basically, a certificate is better than none, as long as the issuer is a recognized institute or independent organization. A quick look on the Internet will help. No seal covers everything, so don't expect too much. Beware of proprietary seals, there is probably an advertising idea behind them. Counterexample: Sustainability pioneer Vaude has labeled its most sustainable products with the company's own Green Shape logo - because no other seal reflects the wealth of aspects.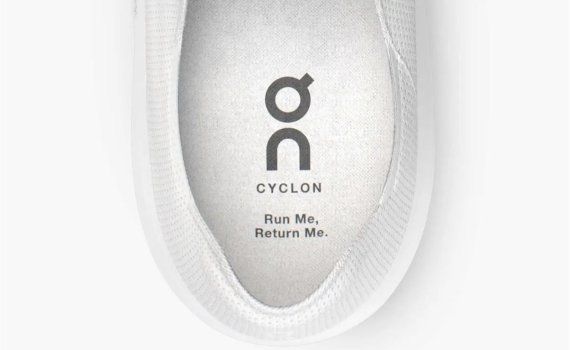 Recycling is another one of those terms where there is a lot of confusion and obfuscation. What does it mean when a product is made from recycled polyester? For the consumer, it means: Great, a used garment has been made into a new one, and so it goes on and on. But that's wrong. It is possible to recycle textiles made from pure polyester, and even the first mixed fabrics can be separated again in the laboratory, but there are still no collection systems that sort used clothing by fiber type so that it can be made into new clothing again.

Recycled polyester is almost always made from recycled PET bottles. So here the textile industry recycles the waste of the food industry. There is still no talk of closed material cycles. But in principle: recycled material is a start and at least better than using up new raw materials. True textile recycling is a tough nut to crack for the industry.
The rule is: The longer a product is used, the more sustainable it is because it does not have to be replaced by a new product. So anyone who invests in the longevity of their products, for example through repair services, is acting responsibly. In addition, long-lasting products are better suited for the secondhand market. Some brands have started to take back their worn products, repair them and resell them as secondhand, for example The North Face. Major fashion chains such as H&M now also collect used clothing and reward their customers for doing so with vouchers.

The difference: H&M also takes back used clothing, but does not recycle it as secondhand, instead selling it to used clothing recyclers. These are the same companies that empty the used clothing containers. These in turn finance themselves primarily through long-lasting clothing, because it can be sold as second-hand goods. The rest is processed into cleaning rags or incinerated for a fee. However, it is precisely the growing amount of cheap fast fashion that is destroying this business model in the long run. Seen in this light, the collection offer of fast fashion is more an attempt to lure customers into the store and to fuel consumption.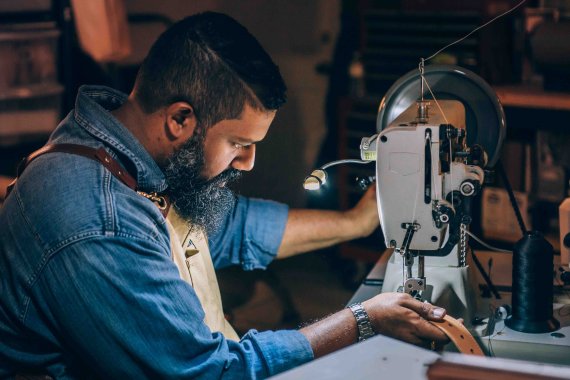 Many organizations support brands on their way to becoming more sustainable, without this commitment later being visible on the product as a certificate. The best example is the Fair Wear Foundation. It does not award any certificates; as a brand or retailer, you can only become a member. Those who take this step commit themselves to improving working conditions in their own production facilities worldwide, up to and including the payment of living wages. Currently, 128 brands have committed to this goal.

However, this does not mean that their production plants are all already oases of bliss. Fair Wear sees itself as a learning initiative. This means that members work together on new strategies for supporting production companies so that their workforces have a better life. Members of Fair Wear set new goals for themselves year after year, for example, and those who achieve or exceed them are allowed to advertise their leader status. Those who fail to achieve them on a sustained basis and thus signal disinterest are kicked out. Conclusion: Anyone who joins and stays with us wants to make a difference - greenwashing excluded!
Anyone who wants to be sustainable but denies information or does not make it available is unfortunately untrustworthy. In recent years, a number of unwritten laws have fallen, for example, that you do not reveal where you produce. These years of secrecy have made it possible for abuses to go undetected for so long. Equally outdated is the idea that competitors should not be allowed to cooperate. The problems are too big to be solved alone. So anyone who makes public which committees they are involved in and where they produce, or even where each individual product was made, has nothing to hide. Jack Wolfskin was the first major brand in the outdoor industry to take this step. Not only have organizations moved to publish their audits in recent years, but brands are now doing the same on their websites. It's instructive to take a look here.
Consumers have a powerful position in the market and a keener awareness of sustainability than they did a few years ago. Recognizing greenwashing is easy here and calls on companies to act. Whether large companies are therefore taking a different course can only be speculated.
Finally, we answer frequently asked questions about greenwashing and corporate sustainability.
Greenwashing is defined as all actions with which companies communicate an environmentally friendly image to the outside world, even though they do not work or produce sustainably at all.
We can only speculate about such figures. The fact is that certificates and memberships with strict sustainability requirements distinguish truly environmentally friendly companies from those that engage in downright greenwashing.