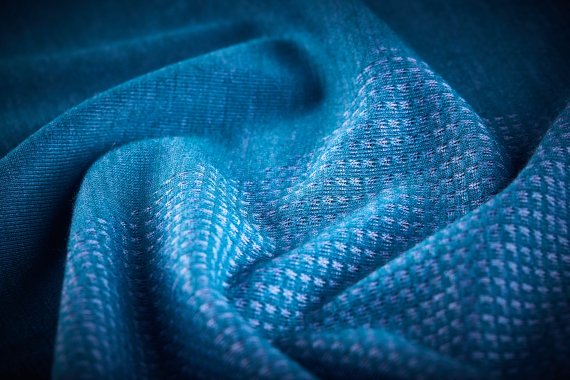 As concluded by the jury, creativity combined with multi function and enhanced tactility and haptic is represented throughout the season's fabrics and trims. Color also comes into the equation, as bold brights and neutral tones team with primary tones. Overall the season's offering is positive, vibrant and most of innovative. Sustainability features in all sectors, as the industry reacts to the pressure of cleaner manufacturing and use of ingredients.
Unveiling the Best Products for Fall/Winter 19/20 from all of the products, ISPO.com highlights the reason why these products excelled and were selected by the jury.
Evertex Fabrinology scored the Best Product for base layer with a hybrid blend of 32 per cent merino wool, 63 per cent polyester, 5 per cent spandex. Inherent function from both the natural and synthetic fiber content offers moisture management, anti odor, anti static and breathability feature. The jacquard structure incorporates different mesh shapes and density to enhance air permeability for merino wool/polyester blends. Maintaining the warmth while allowing better air flow, with quick-dry property and odor-control.
Portuguese mill A Sampaio & Filhos achieved Best Product in two of the ten categories. For Second Layer, featuring organic cotton, lyocell, polyester and spandex in a double knit spacer fabric, a combination of elasticity and comfort, teaming synthetic fiber with natural. Spacer fabrics are becoming more dominant within the market, due to the new direction in design where a more malleable, rounded look is being pursued. What made this product stand out was the fact that hit the trend of spacer development but also, unlike the majority of spacers where synthetic content is key, the inclusion of cellulosic in this spacer, not just delivering a fabulous hand but also increasing the heat comfort from the air flow created inside the fabric.
Best Product for Outer Layer, another spacer fabric from A Sampaio & Filhos, was selected due to its unique composition of 91 per cent merino wool and 9 per cent polyester. The dominant wool content is incredibly innovative for a 3D double knit spacer construction. With excellent heat to weight ration, the spacer structure allow airflow within the garment, with the wool content delivering breathability, odor control and thermal regulation.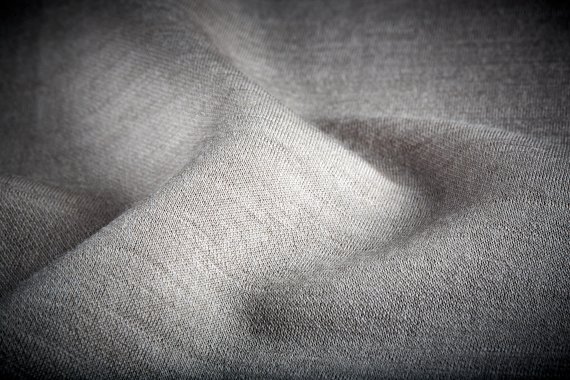 Always an exciting category, insulation is an essential ingredient for the sports and outdoors sectors, never seen, it is integral in delivering lightweight warmth for all activities. Each season sees as much development in insulation as all the other visible textile products, proving that this sector of the textile industry is seriously into innovation.
Synthetic, hybrid and bio mimicry featured amongst the insulation applications, with Best Product awarded to Imbotex for it RECASHMERE insulation. Comprising 90 per cent recycled cashmere and 10 per cent PLA (bio synthetic) it is available in a number of weights and applicable for outer apparel, jackets , footwear, sleeping bags and gloves.
Imbotex collect and recycle old cashmere sweaters though their 'life after love' program. The sweaters are broken down with the scraps used to create the insulation. Traceable and transparent, the eco credentials of this product appealed to the jury combined with the luxury element that cashmere brings.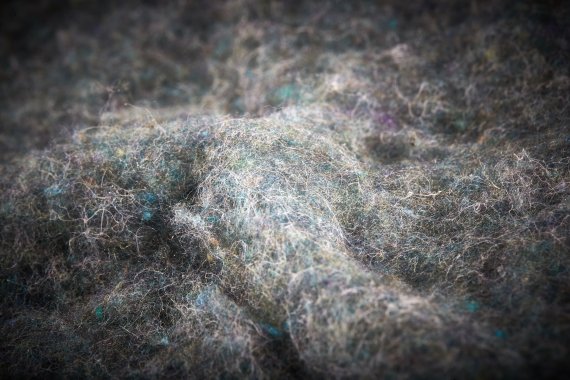 Nano technology features in the Best Product for membranes and coatings, as Nanomembrane is laminated with cotton, wool or silk to give better performance. The interest in this product will increase with the notable development of natural fibers within the performance sector.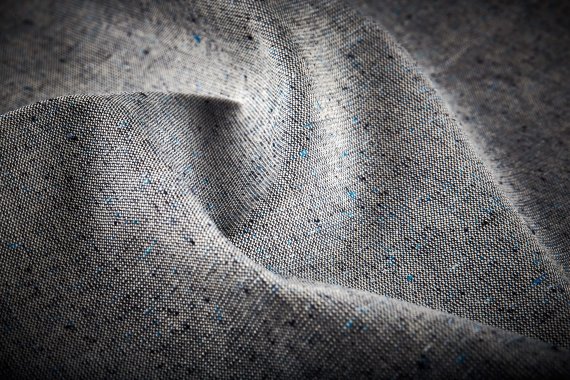 Sustainable solutions featured throughout the products that will be in the ISPO TEXTRENDS forum, but there is still an elite area where sustainability reaches new heights. Italian knitter Mitti received the Best Product award for Thermal Green, a tricot knit with a composition of 83 per cent recycled polyamide and 17 per cent recycled spandex yarn from Roica. As well as the development in delivering recycled synthetics, the functional factor also delivers, with moisture management, breathability, abrasion resistant and quick drying, proving to be a main contender for a balance of sustainability and performance.
As active living becomes the next generation of athleisure, the Street Sports category has been growing. The sector for the Fall/Winter 19/20 season also pushed a stronger fashion style combined with performance. Erictex Fashion received the Best Product award with a 3D visual effect fabric with the surface effect achieved through embossing, printing and bonding in 100 per cent polyester fleece construction.
For Soft Equipment, a multitude of contrasting and innovative products feature, due to the target markets being so diverse. From footwear to back packs, this season's innovations align themselves with the apparel textile trends and key performance factors including tactility, strength and sustainability.
Tintex Textile received the Best Product award for a uniquely textured jersey with a cork coating. The inclusion of the cork represents the circular economy, a unique technology that sources pre-consumer cork waste for the performance coating. The jersey blends BCI Cotton, polyester and spandex, but is the cork coating that gives this fabric a unique and sensory touch.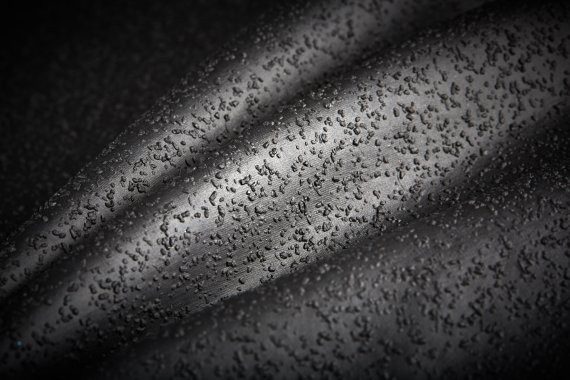 Reflectivity in trims continues in strength, delivering added design detail to product development combined with the safety element of high visibility for the consumer. Safe Reflections achieved top marks in the Trims sector with its glass bead transfer, that allows for a lenticular effect. The moving effect can highlight different applied logos or brand names, which switch from one to the other when worn.
3T, one of the biggest hear transfers manufacture submitted a new 3T development called Protective Outer 3D that achieved top position. The textured relief achieved from heat transfer is optically appealing but also perfect protection in high friction places within a garment.