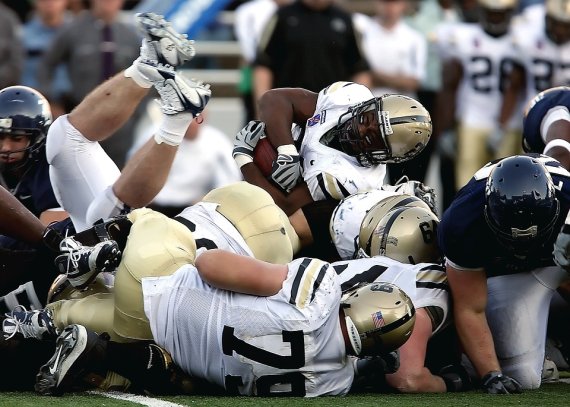 As a result of thousands of injured and fatigued players every year, one of the most important purposes of wearable technologies for sport today is to make it safer. As wearable devices have become more omnipresent, professional sports teams and their athletes have taken notice of these technologies and the impact they can have on athlete health and performance. Therefore, sports science has become more accepted by professional teams and data acquisition is viewed as necessary for finding a winning equation.
For example the NFL roughly had 400 injured players every year. Fortunately, teams and their sports medicine physicians and data scientists can now gain a better understanding of when acute and overuse injuries occur, how each athlete can best recover and how to prevent injuries. Through the utilization of real-time data on biometrics, functional movements and workloads from wearable devices, coaches can now get a better monitoring of their players to see when someone is at the limit of their power. Therefore, WT | Wearable Technologies would like to introduce you to some companies which are helping to reduce sport related injuries especially with the analysis of data. 

Catapult
Catapult Sports is one of the leading companies to provide wearable devices and an analytics platform to monitor the activity of players in order to understand stress and strains during training or competition. Especially in body contoured sports like Hockey and American Football, the players face enormous forces and presently, the primary goal of Catapult Sports' technology is to limit the number of injuries.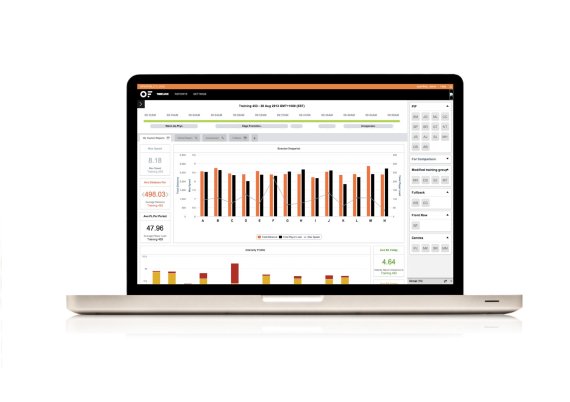 Catapult Sports refers to their inertial motion tracking technology as Inertial Movement Analysis (IMA). OptimeEye S5, worn by the player under the jersey, captures information about players' accelerations and decelerations and impacts of jumping and landing. A special microprocessor, built in OptimeEye S5 collects and parses up to 1000 data points per second which are sent to a trainer screen with the help of GPS. It tracks basic data such as distance travelled, running speed and health related information of each player. This information provides insights about players fatigue and indications of impeding or existing injuries such as muscle tears, ligament ruptures and soft-tissue injuries, so coaches can now see when one of their players is injured or fatigued and take him out of game.

Zephyr
Zephyr Performance Systems is a global leader in real-time physiological and biomechanical monitoring solutions and also provides a monitoring system for the sports market called PSM Training ECHO system. It helps coaches to see physiological intensity and load of their players in real-time. Fitted out with the BioHarness sensor, this system provides a live mode, so coaches and trainers can view the intensity and load of each player at any point during practice or games. The live data allows real-time insight into the potential of heat stress, fatigue and dehydration. It also records and analyzes important data like conditioning, effort, stress and exertion. When a player seems fatigued and has a risk of injury, coaches know it's time to back down.

FITGuard

In a different way from Catapult and Zephyr, Force Impact Technologies provides an innovative mouthpiece designed to help athletes avoid risking head injuries. Worn under the teeth, FITGuard features a series of LED lights and special sensors to record the absorbed force of impacts. After someone receives a big hit against the boards in Hockey or a big tackle in Football, the mouthpiece's LED lights glow in three different colors.

A flashing green display represents a fairly low impact sustained; flashing blue means a bit more force was felt, while red indicates the highest probability of injury. So coaches can see when one of their players received a hard hit in order to take him out of game.
Q-Collar
Q30 Innovations may have developed the newest solution to reduce the impact of traumatic brain injuries in sport with the creation of the Q-Collar. The Q-Collar is a C-shaped neck collar that is the first technology to use human's internal physiology to protect the skull rather than an external protector, like a helmet. It facilitates the body's own physiology to create a bubble-wrap effect for the brain and was already tested in separated studies of high-school football and hockey players in Cincinnati. Some of the players wearing the collar showed no statistically significant alterations over the season in their brains' while athletes who didn´t wear the collar showed statistically significant alterations consistent with brain injury. The effectiveness of Q-Collar is known. Let´s see if it will be introduced in the big leagues soon.
It remains interesting, how sport will further use the developments of the wearable technology market to reduce the number of sport injuries. Catapult Sports currently has over 400 clients worldwide but als other companies companies like FITguard, Q-Collar and Zephyr have promising solutions.
Christian Stammel is CEO at WT | Wearable Technologies, a leading innovation and business development platform for wearables, and updating ISPO.com readers about latest trends on digitalization, wearable tech and IoT in sports, fitness and well-being. More information about WT at www.wearable-technologies.comhttp://www.wearable-technologies.com