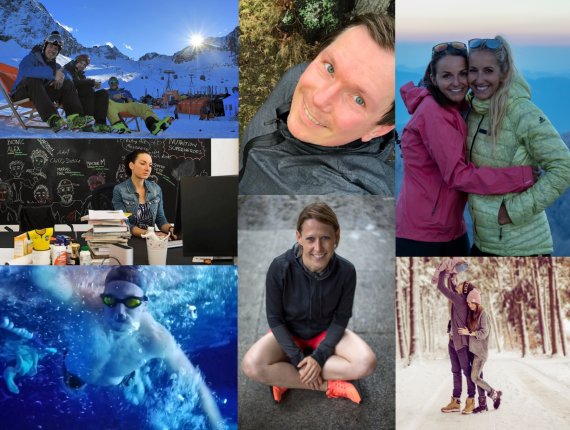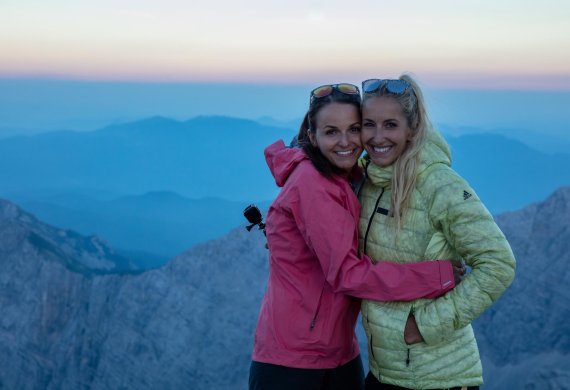 Magdalena Kalus and Anja Kaiser, You are an Adventure Story: "At ISPO Munich, you'll meet practically every brand from the sports industry, and thereby lots of new and familiar faces. There are also the latest products and trends to explore and exciting presentations and a cool accompanying program to experience.
Our experiences thus far have been consistently positive. We've made lots of contacts, and thereby been able to realize projects, gotten to know interesting people, and gotten inspiration. What especially impressed us is that the trade fair is really so comprehensive."
On You Are An Adventure Story, Munich natives Magdalena Kalus and Anja Kaiser blog about sports, winter sports, and their experiences in the mountains for an international target group. Their Instagram account has 21,500 followers.
Sports Insider: Open for digital media
Daniel Klarkowski, the Sports Insider: "ISPO MUNICH has evolved into a fixed date in my calendar, because even in the sports business, the openness to digital media and bloggers has grown. While retail and established newspapers were the focus in the first few years, lots of brands are now opening up to influencers and innovative communication channels.
But the development stages still aren't homogenous. While you're very welcome in some sports, there are still some that continue to adhere to the old concepts and don't have a strategy for the young, digital customer groups."

The Sports Insider was founded in 2008 by Daniel Klarkowski. Approximately 4,000 articles have been published thus, above all on the topics of running, equipment, and training methods.
Read here: Bloggers more than welcome at ISPO Munich 2017
Runfurther: "ISPO is pure communication"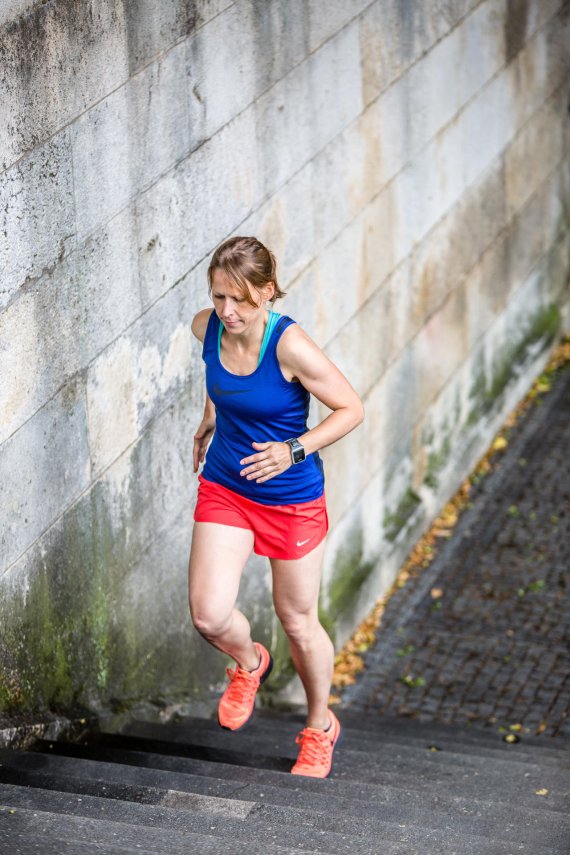 Cindy Haase, Runfurther: "ISPO is a get-together. A place where you can discover interesting innovations. For me as a blogger, networking is an important point – and you meet them all here.
You can meet lots of fellow bloggers in person that you often only know from social media – and furthermore, get to know the people behind the brands. ISPO MUNICH is pure communication – and a major "style of play" to try out."
Cindy Haase has lived in Munich since 2014, and loves the mountains, lakes, and running. She reports on these at runfurther.de and on her Facebook page.
Laufsteiger: Brand ambassador, thanks to ISPO
Andreas Cott, Laufsteiger: "If you as a blogger really want to see into the future, you can't miss ISPO. Last year I made some exciting contacts that have supplied my blog with topics throughout the year. One company I got to know last year at ISPO Munich is making me a brand ambassador this year."
As Laufsteiger, Düsseldorf's Andreas Cott blogs ideas, analyses, and tests on sports-related innovations – and scenarios on as yet non-existent products.
maha Lifestyle: Contacts and collaborations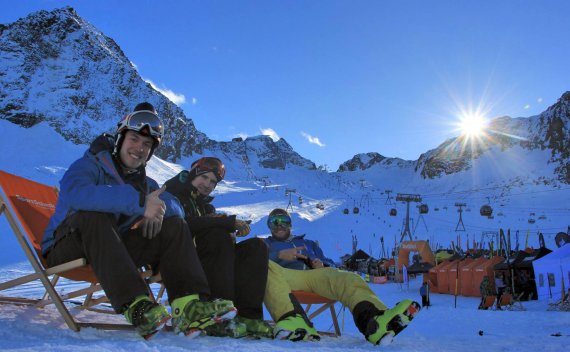 Julian Witting, maha Lifestyle: "As a winter sports YouTube channel, ISPO Munich is quite simply the trade fair for us. The entire industry, from ski manufacturers all the way to drone and camera equipment, is on site. We make contacts, establish/expand collaborations, and have an all-around good time. Not least with other bloggers and influencers, too."

The YouTube channel maha Lifestyle brings the Alps into every living room. Julian, Bastian, and Marius take their viewers along into the most beautiful regions on the mountains.
Food for Fitness: Social contacts more important than equipment
Sarah Braun, Food for Fitness: "For me as a runner and winter sports enthusiast, ISPO first of all means being able to get informed on the latest international trends and product innovations from the winter sports and outdoor sectors. On the other hand, it also means meeting lots of new and familiar faces that share the same passions as I do. For me, this social contact is actually much more important than the latest equipment coming to the market next year."
On Food for Fitness, Munich's Sarah Braun blogs about her motto, "Feast healthier, run faster." Her sports and cooking photos can be found at Running Sarah on Instagram.
Family & Finish Lines: Friends from the internet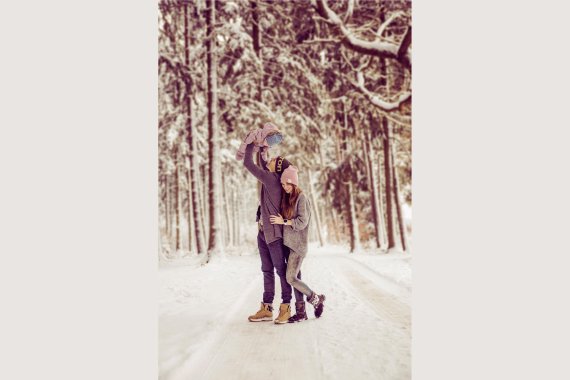 What do the top bloggers personally expect from ISPO Munich?
Bloggers at ISPO Munich will get a press accreditation with free entry on all days of the trade fair. They can also look forward to exciting networking opportunities with other bloggers and media representatives, interesting innovations from the product world, and interview opportunities with decision makers of the sports industry. But what do the top bloggers personally expect from ISPO Munich 2017? We continue with the survey. 
Adventure Story: New projects arising from networking
Magdalena Kalus and Anja Kaiser, You are an Adventure Story: "For us, networking with exhibitors and brands is the priority at ISPO Munich. From the numerous conversations arise new ideas for projects, existing topics are discussed more intensively, and we massively refine our yearly planning. Thus far we still haven't been able to find a brand that was missing, and also haven't missed any sector of the sports industry – everything is represented and, in four days, you also have sufficient time to network."
Sports Insider: Companies need to open themselves up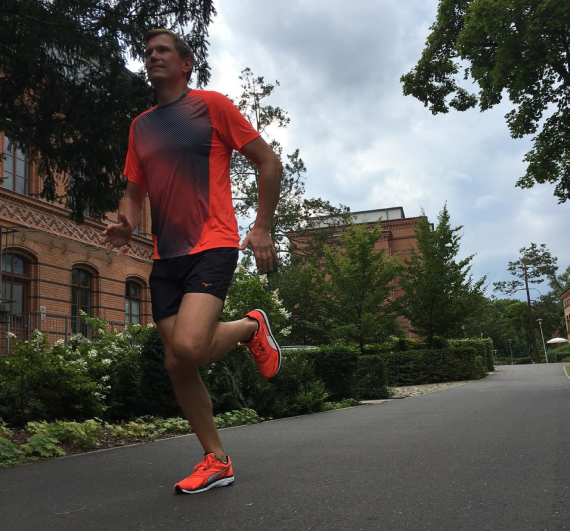 Daniel Klarkowski, the Sports Insider: "Forging new contacts is important, but it still has patchy success at most, since not every company has found its path for how it wants to deal with bloggers. So every now and then it still comes to slightly comical encounters, but that will get better from year to year. What I'd like most of all is a professional interaction with bloggers and open communication."
Runfurther: On the search for supporters
Cindy Haase, Runfurther: "The opportunities to come into contact with the brands and products in the concentrated space are gigantic. I hope to find new topics that can be interesting and processed in my blog. I'd like to push my own project and find supporters."

​Read part 2 of the great ISPO Munich blogger survey here: The best tips for new influencers – and what mistakes to avoid
 
Laufsteiger becomes #schwimmsteiger at ISPO Munich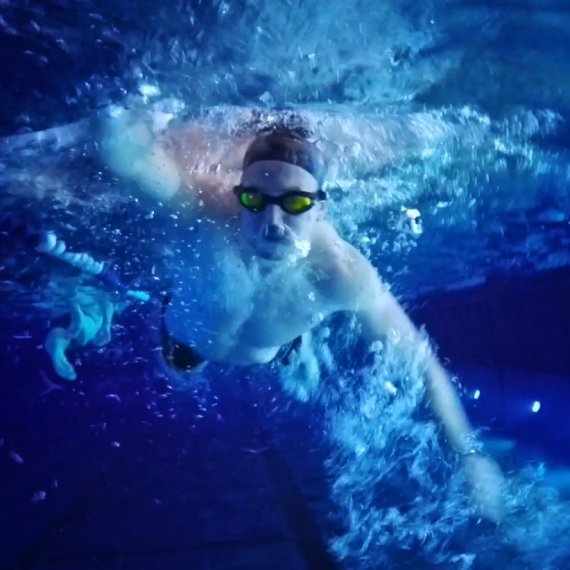 Andreas Cott, Laufsteiger:  "At laufsteiger.de I don't just blog about my own sports experiences, I also ask myself how innovations can make sports activities healthier, more entertaining, and more efficient. I'm not just interested in technological trends, but also innovative business models and training concepts. Above all, the influence of increasing digitalization is an fascinating topic area.
This week begins my personal project, #schwimmsteiger. In this self-attempt, I think outside my box as a passionate runner and address the question of how good of a swimmer I can become in 100 days of purposeful training. I'll definitely also make use of ISPO Munich to look for potential partners from the swimming scene."
maha Lifestyle: ISPO is a network booster
Julian Witting, maha Lifestyle: "The benefit is immense, thanks to two factors: On the one hand, there's very good content for our channel at ISPO, and on the other really good contacts can be made through the short channels to the various brands. The trade fair provides us with a very good network booster."
Food for Fitness: Friendships emerge in the trade fair halls