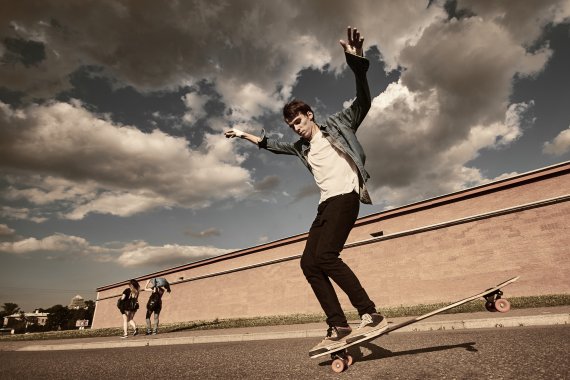 Water is on the key problem areas in the denim industry from the growing of cotton to the abundance of water used in the dyeing and finishing process. Laser finishing and dry pigment finishing is being continuously developed, by reducing water a strong sustainable commitment is acknowledged, not just conserving water but reducing a wide range of chemicals that have traditionally been used in the denim industry.
Jeanologia, a pioneer in the development of sustainable technologies worldwide, continues to work with the objective of promoting the advancement of the textile industry on its way to sustainability. As part of its "sustainable-ization" concept to the textile industry, the latest development 5.Zero finishes (zero discharge, zero manual scrapping, zero potassium permanganate spray, zero stone washing and zero bleach) as the standard in the denim industry, improving appearance and product quality with a neutral cost though ozone washing and laser finishing.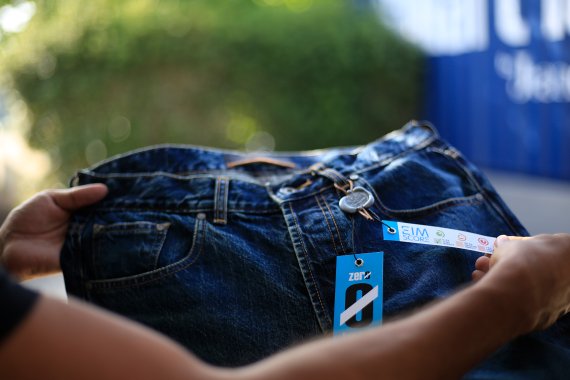 Spanish denim mill, Tejidos Royo has developed Dry Indigo, a new water-free indigo dyeing process that uses no water in the dyeing and 90 per cent less chemicals than conventional indigo denim.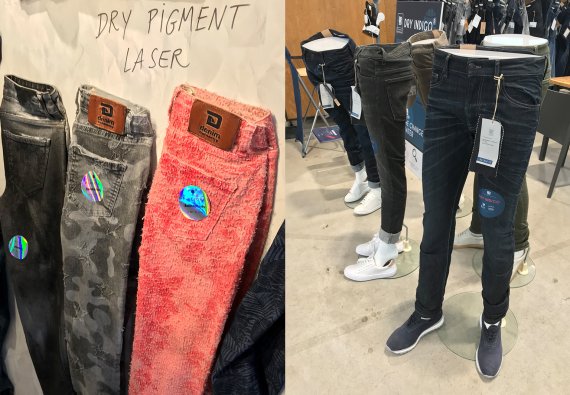 Brazilian denim mill Vicunha highlighted its Reduce: Re-Use: Recycle campaign, confirming a strong commitment to sustainability. For Reduce, the company runs a biodegradable waste water system combined with using with new dye technology that uses 80 per cent less water being used than conventional processes.
For Re-Use, the company focuses on is focusing on energy and chemicals, collecting 100 per cent of caustic soda, which is separated from the water, with both ingredients than able to be re-used. On the Recycle front, there is no waste as every single piece of BCI cotton is recycled and reused. Recycled cotton is re spun and woven back into fabrics and when the fibers become too short to use, they are compressed to make briquettes which fuel the boilers.
Italian denim mill Candiani is pursuing a cradle-to-cradle concept with its Re-Gen denim,  working with Tencel and Refibra, the latter a new generation fiber derived from recycled cotton scraps and wood pulp. Both pre and post consumer waste is being developed within the industry, with the biodegradable credentials of cotton being a factor at the end of the life-cycle of a denim garment. The biodegradable aspect of cotton doesn't fall on 100 per cent cotton denim, but also with hybrid blends as biodegradable synthetics come into play.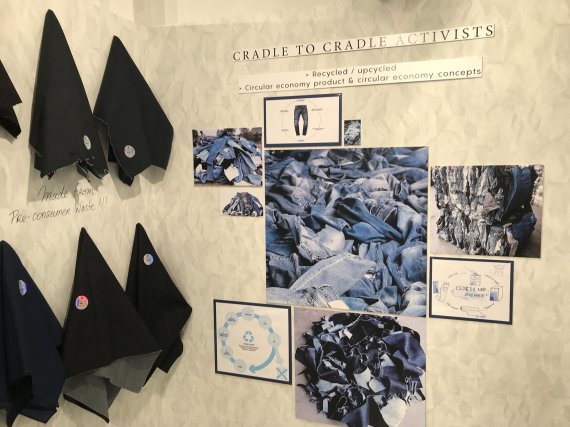 The wokwear heritage of denim continues to be highlighted as a leading trend direction, this tough and robust fabric originally commercialized for the miners in America in the 19th Century. The durability, originally 100 per cent cotton, realized then, continues to be reworked for street sports and tough urban living. Innovative hybrid blends continue with mills using Cordura, incorporating polyester or nylon, offering a high tenacity finish in soft hands, maintaining the authentic look of true denim, lighter weights but with a durable finish.
This development has been a major feature at ISPO Textrends with over 30 mills from across the globe having being selected and showcased, the starting point for sourcing the latest developments in performance fabrics for a wide range of sports and outdoors activities.
Moufung has developed a new high performance denim composed of cotton, Hyosung's Mipan aqua-X and creora spandex. Mipan aqua-X, a performance nylon offers moisture management, cool touch and UV protection, with creora spandex delivering the stretch required for high level flexibility from the wearer. In keeping with the active living trend, Calik Denim has developed Smart Stretch, offering advanced shaping and flexibility without compromising on comfort and shape.
Denim is unique, in that it reinvents and evolves season after season. The consumers' association with the feel-good factor of denim combined with a push in jeans-wear crossing over into sports, including skateboarding through to jogging, continues to inspire performance developments. Don't miss the latest denim developments at ISPO Textrends at ISPO Munich in February 2019.