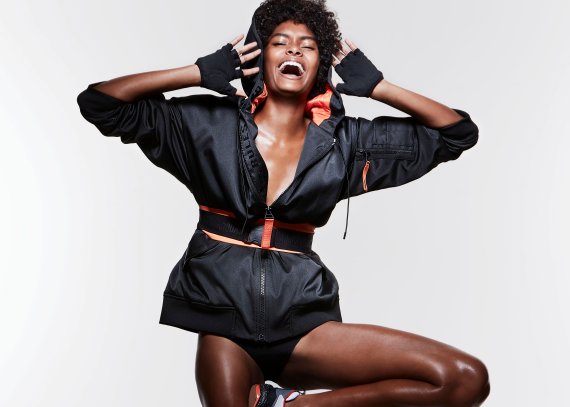 Pioneering denim mill, ISKO, has been proactive in how they can transform the valuable expertise they have in weaving, to collaborate with performance providers and cross boundaries, taking their denim know-how to benefit the active consumer. ISKO Arquas is the latest fabric collection combining ISKO's expertise in woven technologies with sportswear and activewear innovation.
Developing unique textile concepts, meant to become the essential ingredients for the sportswear and activewear industries, the Arquas platform covers a broad range of technical and style applications. It offers solutions to a wide spectrum of needs, from high performance to lifestyle brands that include activewear as a category.
The fabrics deliver superior performance and stand out in the industry as they are all woven – even though many of them have the look and hand feel of knitted fabrics – providing greater durability and recovery. Durability is a key factor as consumers are looking to more sustainable applications in terms of wearability and a longer life to garments.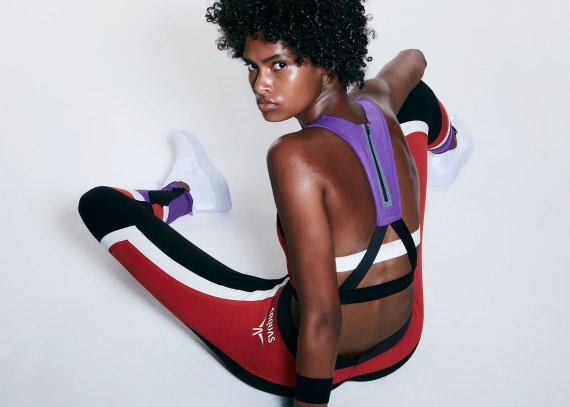 The annual collection focuses on five categories, illustrating the flexibility and appeal the woven collection has. For Active, fabrics are suitable for almost all sports from yoga to fitness to running, whether at high or low impact. The focus with the Outdoor category is about protecting the wearer from the elements of nature while on the mountain or the water, showcasing the demands on comfort, durability, waterproofness and breathability, which make the fabrics ideal for hiking and trekking in any weather.
Technical performance with a streetwear attitude defines the Hybrid category, as versatile layers that help you to stay warm and dry in cold weather. Water-repellent jackets, windproof hoodies and jogging pants, that look good in the great outdoors or on your commute to work.
For the perfect golf swing, maximum mobility is an indispensable requirement and is what the fabrics in the Golf category offer. With ISKO's patented woven technology you have freedom of movement for optimum performance and luxury on and off the course. Agility is the focus in the Horse Riding section, with fabrics offering the durability, comfort and maximum flexibility needed.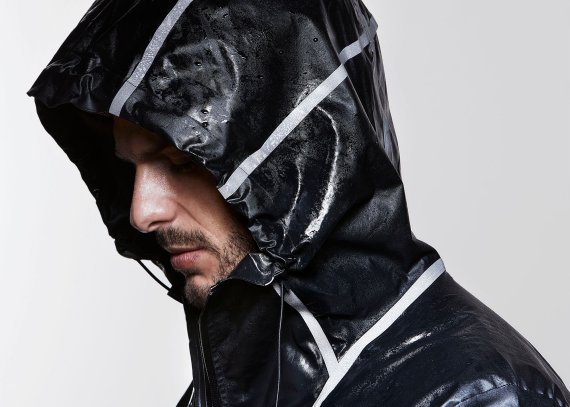 A stickler for sustainability, ISKO has obtained Life-Cycle Assessments (LCAs) for all its 25,000+ denim products, all manufactured in a responsible way. From traditional denim fabrics to patented technologies, they are created at the most advanced technological level, also using innovative and responsible fibers.
Countless ISKO technologies, already a benchmark in the world of denim, are available in the Arquas platform, each selected to bring specific benefits. Among these, Blue Skin enables unrivaled freedom of movement thanks to its 4-way stretch technology. Durable and comfortable, Blue Skin features 3D shaping technology and holding power for a slimmer, toned look with superb shape recovery.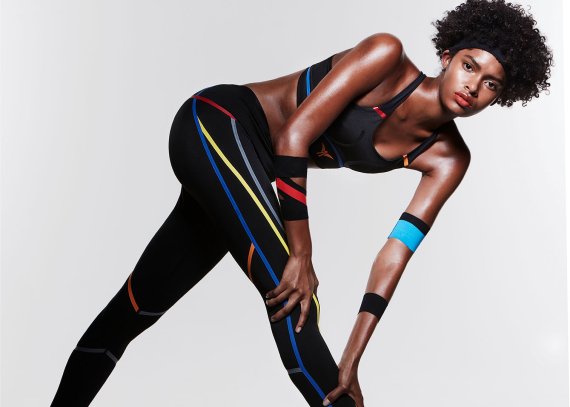 The platform includes fabrics with performance properties such as wind protection, water repellency and UV protection. Stain repellency, antibacterial and anti-odor characteristics are featured as well. The latest high-performance finish powered by ISKO, Ultradry, ensures that moisture levels against the skin are kept to a minimum and also encourages speedy surface evaporation. Providing comfort as well as style, it stands out from other wicking fabrics due to its cotton hand feel.
It doesn't end there: selected fabrics within the ISKO Arquas collection are part of ISKO Earth Fit, the top end ISKO collection when it comes to a fully integrated sustainable approach. Embracing articles from all the ISKO collections, ISKO Earth Fit uses innovative and responsible fibers such as organic cotton, recycled cotton and recycled polyester from PET bottles. This is the only fabric collection in the world to have received the stringent Nordic Swan Ecolabel and EU Ecolabel.