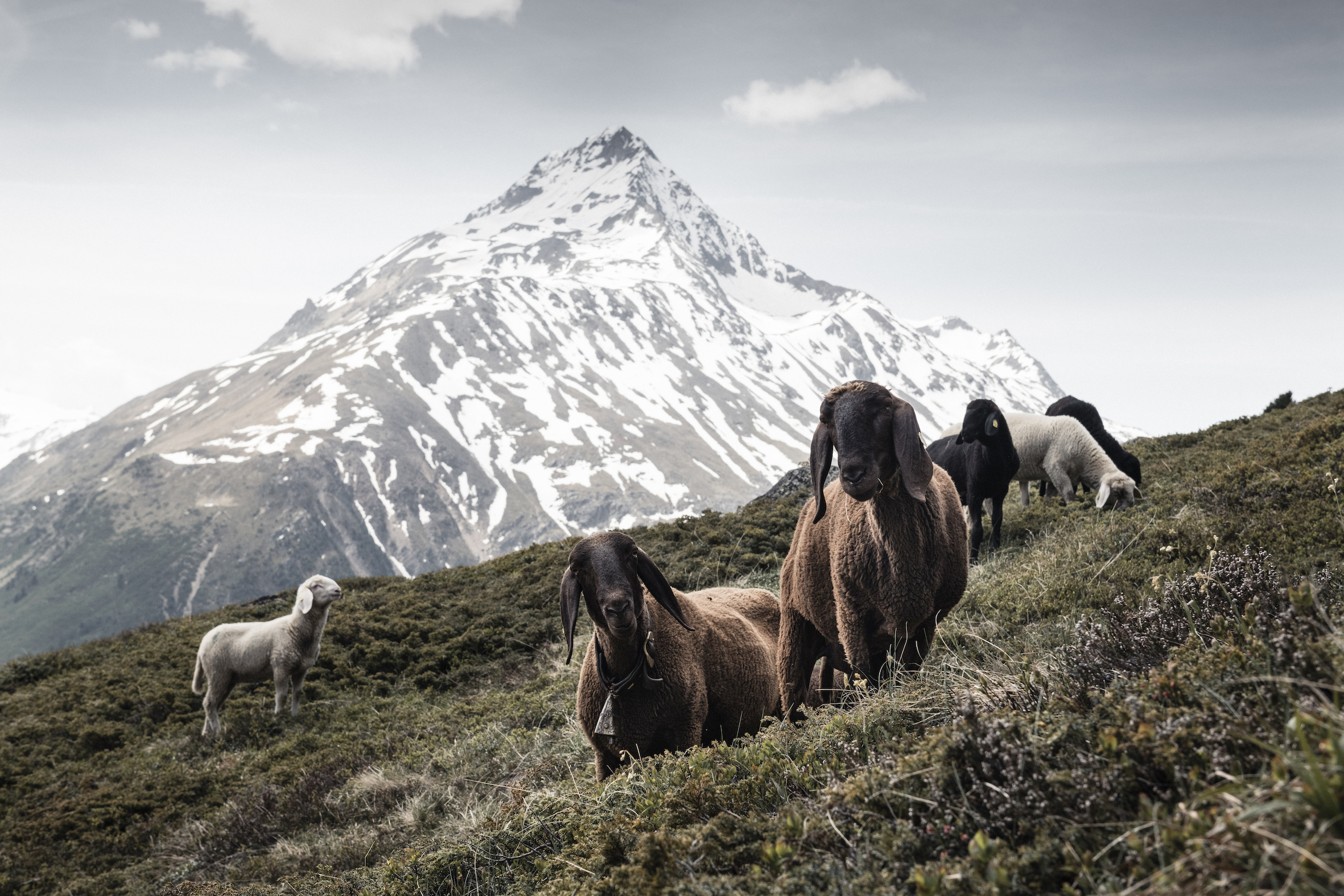 Many a mountaineer will cross the path of a Tyrolean mountain sheep on his way through Austria. In the rear Ötztal valley, everyone can see the paradise-sustainable conditions under which the wool for Salewa's highly innovative jackets and sweaters grows. "It is fantastic that wool is regaining importance and that awareness of its quality and significance is once again coming to the fore," says sheep farmer Markus Pirpamer.
Wool has been used as a warming and insulating garment for many centuries. The mountain sports brand Salewa is now taking the natural product into a new era by combining it with modern technologies. "Our Alpine Wool concept meets the pulse of the times and offers solutions for the desire for authenticity and sustainability without sacrificing safety-relevant aspects such as comfortable warmth, breathability and functional, hybrid technology," summarises Ruth Oberrauch, daughter of the entrepreneur family and responsible for sustainability. (A detailed interview with Ruth Oberrauch can be found at the end of the article).
The Alpine Wool line is available in the Iconcic, Warm, Perform and Active categories to ensure that every customer finds the right clothing for their needs. The four categories differ in the material mix and thus also in central properties such as heat regulation and breathability. For example, the Iconic category is ideal for those who attach particular importance to the conservation of natural resources and upcycling. One jacket is made of 100% recycled wool yarn and is manufactured in Italy using the traditional Sarner knitting technique. "The result is a traditional woollen jacket with a contemporary design and the benefits of hybrid insulation," says Mark Mc Carthy, Senior Product Manager Textile at Salewa.
The Pedroc Hybrid Alpine Wool Perform Jacket has already won the ISPO Winner Award 2019. It is part of the new Alpine-Wool-Perform line, which offers the perfect hybrid technology for mountaineers even in winter. Here the qualities of natural mountain wool are combined with heat-reflecting minerals. "The Celliant® technology consists of thermoreactive minerals embedded in recycled polyester. It works with the infrared rays of the human body and thus supports well-being and regeneration," explains Christine Ladstätter, responsible for innovations and special projects at Salewa. The result is a warming feeling and protection from the wet, even during sweaty mountain sports activities in the cold season.
The garments in the "Warm" category promise the highest level of well-being, judging from the design already. Here, too, the "tuned" wool guarantees maximum protection against moisture and wind. Alpine Wool Active is designed for particularly active athletes. Common to all categories is the natural raw material wool. "It is obvious and dear to our hearts to support regional cycles. The wool of the Tyrolean mountain sheep is ideal because we support local mountain farmers whose animal husbandry is absolutely fair and transparent and because we use a material that is naturally available and has a great function such as the increased lanolin content," says Ruth Oberrauch.
The mountain sheep are sheared twice a year - in spring and autumn. From there, the wool goes to Salewa partner Imbotex in Italy, where it is combed, washed without chlorine and then processed into the wadding required for the various textiles. This is followed by refinement to the innovative Alpine Wool products at Salewa. So that mountaineers and mountain sheep can meet each other in harmony...
In an exclusive interview, Ruth Oberrauch, daughter of the entrepreneurial family and responsible for the 4-member CSR team, and Mark McCarthy, Senior Product Manager Textile at Salewa, talk about the new Alpine Wool line.
ISPO.com: As a daughter of the entrepreneurial family you are responsible - together with a four-person CSR team - for the area of sustainability. For winter 2019/2020, Salewa launches a new insulation concept. How did the decision come about?
Ruth Oberrauch: Wool has a long tradition here in South Tyrol and has been used for centuries for functional clothing in the mountains because of its robust, warming properties. In our family business, wool has been anchored in our DNA for more than 150 years. For example, my grandfather has helped the loden fabric to great popularity in Italy. Salewa is a mountain sports brand that is deeply rooted in its homeland. We develop our products especially for mountaineers who share our values and philosophy. The basic idea of the Alpine Wool concept combines sustainability, function and tradition. We reinterpret the natural material, which has excellent insulation properties, and process it according to customer requirements.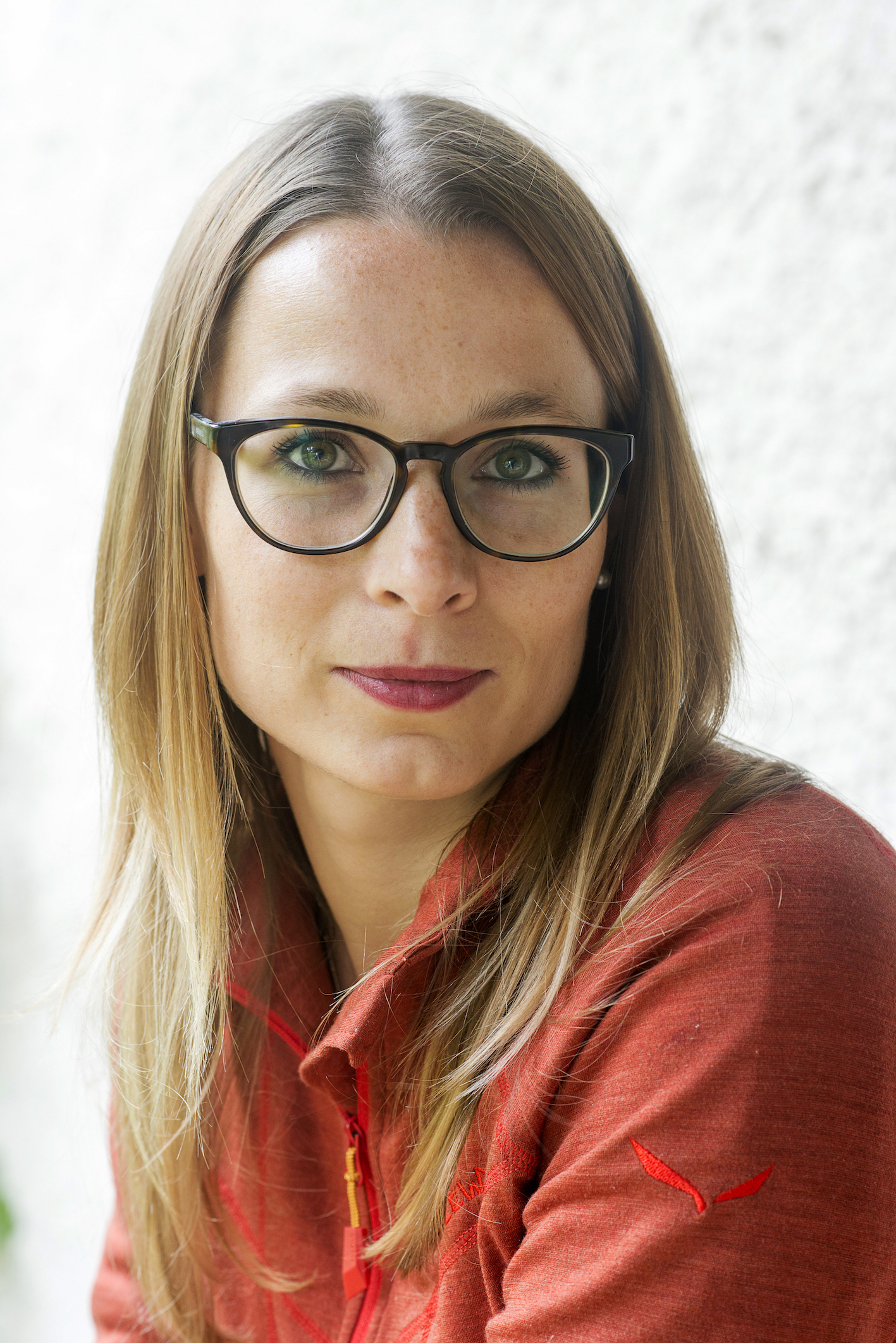 ISPO.com: Mark McCarthy, you know the Alpine Wool concept down to the last detail. As Senior Product Manager Textile you were involved in the development from the beginning. What exactly does Salewa offer mountain sports enthusiasts with Alpine Wool?
Mark McCarthy: We subsume different categories under the Alpine Wool line: Alpine Wool Perform, Alpine Wool Warm, Alpine Wool Active and Alpine Wool Iconic. These four categories differ in terms of the material mix and the resulting thermal performance and breathability.
Our new Pedroc Hybrid Alpine Wool Perform Jacket, which was awarded the ISPO Award Winner 2019, is based on wool from Tyrolean mountain sheep.

In order to meet the high demands of hybrid function - i.e. warm insulation and yet breathability - we also use heat-reflecting Celliant minerals in the Alpine Wool Perform category.
ISPO.com: What exactly is Celliant?
Mark McCarthy: Celliant is a blend of 13 different thermo-reactive minerals combined with recycled polyester fibres. The natural, robust wool is woven with these fibres - after an oxy-wash treatment - and guarantees every mountaineer long-lasting warmth as well as protection against cold and wetness, especially during activities with strongly varying intensity.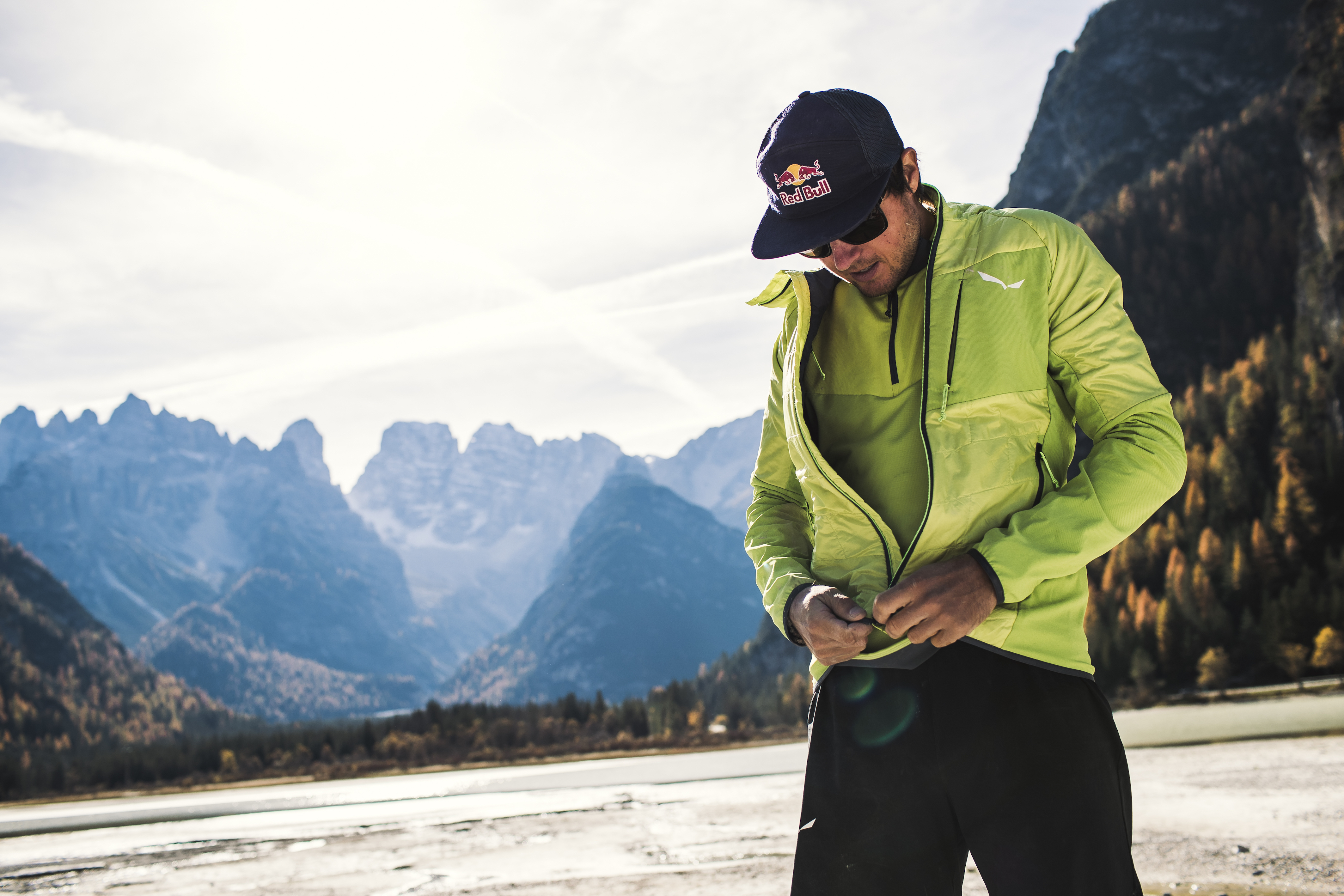 ISPO.com: Alpine Wool Perform stands for hybrid technology in particular. What can the customer expect when he chooses a product from the Alpine Wool Iconic collection?
Ruth Oberrauch: In addition to supporting regional cycles, another approach of our philosophy is to reuse existing materials in the best possible way. We are increasingly committed to upcycling projects and will continue to do so in the future. The category Alpine Wool Iconic includes the Fanes Sarner Light Alpine Wool Iconic Jacket. A product made from 100% recycled wool yarn and manufactured in Italy. The product embodies the traditional Sarner knitting technique, is timelessly modern, sustainable and also a showcase project in terms of saving water, energy and C02.
Mark McCarthy...not to forget that wool products can be cleaned simply by airing them out, thus saving the end user water during their long service life.
ISPO.com: Many manufacturers rely on the naturalness of wool. What exactly sets the Alpine Wool concept apart from other wool collections?
Mark McCarthy: We are mountaineers ourselves and therefore understand very well the requirements for reliable equipment. Furthermore, we work closely with our athletes and put our products to the test. We think outside the box, learn from other sectors and industries and incorporate this knowledge into the development of our products.
Thus, under the Alpine-Wool concept, we offer every mountaineer an efficient solution hybridised by innovative technologies and focused on the respective requirements and needs.
Ruth Oberrauch: Our Alpine Wool concept meets the pulse of the times and offers solutions for the desire for authenticity and sustainability without sacrificing safety aspects such as comfortable warmth, breathability and functional hybrid technology.