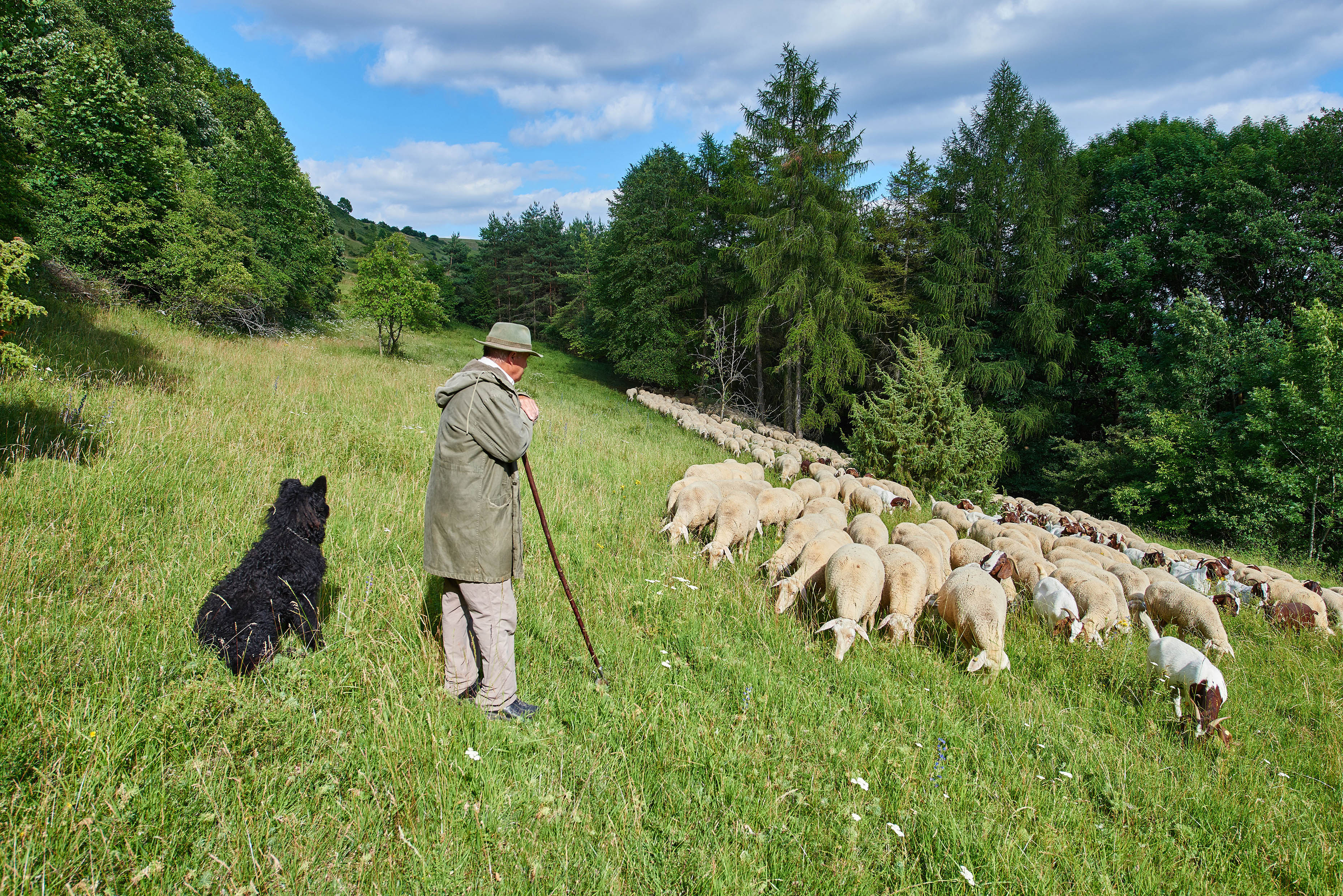 A little biomass. A little water, plus carbon dioxide and, depending on the oxygen supply, methane. That's all that remains of the fibers that just served as insulation for an outdoor jacket. Irreparable damage put an abrupt end to the life of the textile. Now, microorganisms in a landfill site are eating away at the material and, unlike synthetic fibers, decomposing it within a few months without polluting the soil or groundwater. This is because the fibers are biodegradable. And thus one of the hottest trends in the outdoor industry.
Functional clothing in particular had a real image problem for a long time. It often consisted of synthetic fibers such as polyester and nylon, each of which was extracted from petroleum and consumed vast amounts of energy during production. But the textile industry has long since started to rethink its approach.
Those responsible are constantly looking for new ways to make their products more sustainable and resistant and to follow the principles of the circular economy. They process old textiles and plastics into new materials or rely on natural and renewable raw materials. And they are focusing on biodegradable materials. A topic that is gaining momentum in the desire for a sustainable future.
Biodegradable materials are substances that can be broken down into their basic molecules CO2 and H2O through biological activity. The resulting decomposition products serve as the basis for new raw materials. In the case of non-biodegradable materials, on the other hand, organisms do not manage to break them down completely. Instead, gradually smaller and smaller particles are created - sometimes with serious consequences for nature.
Biodegradable materials should not be confused with bio-based materials. The latter are made entirely or partly from renewable raw materials such as plants. However, this does not necessarily make them biodegradable. And vice versa: not every biodegradable material is also bio-based. Some biodegradable plastics, for example, are of fossil origin.
But why have biodegradables recently become so popular in the outdoor industry? After all, the idea of using biodegradable alternatives to avoid sprawling mountains of waste is nothing new. The problem with many natural fibers: They usually don't perform well enough for the demands placed on functional clothing. Blended fabrics can improve performance significantly, but at the expense of biodegradability.
Baur Vliesstoffe has found a way out of this dilemma. For the wool insulation lavalan - derived from the Latin term for "washable wool" - the corn-based fiber polylactide (PLA) is added to European virgin wool. It bonds the individual wool fibers together at countless points to create a fiber filling that is both robust and comfortable.
"The functional advantages of wool come into their own perfectly in the insulation of outdoor products," says Peter Krommer, Director International Sales & Marketing. "Wool consists of 80 percent voids and can therefore store body heat very well." In addition, he adds, it can absorb up to 36 percent of its dry weight in moisture and permanently release it. "That makes wool unrivaled in breathability." And because it neutralizes bad odors, it doesn't need to be washed often, even after prolonged wear.
Krommer sees the challenges in the production of lavalan particularly in the procurement of the raw material. "Since we only use wool from European sheep, we first have to find sheep farms that supply us with wool that can be combined well." Because of the rather small-scale sheep farming in Europe, this means a lot of research and network building.
Today, lavalan wool padding can be found in home textiles and strollers, in sleeping bags and helmets, in ski and outdoor clothing, among other things. "The Swiss brand Mover, which was the first outdoor company to ask us for a lightweight wool padding for its functional jacket, was followed by Ortovox, Bergans and Napapijri," Krommer recalls. In the meantime, Grüezi Bag, Maier Sports, Röckl, Sasta, Snowlife, Vaude and Ziener have also become customers.
In addition to its high functionality, lavalan scores with its sustainable properties. After all, the wool insulation is made from a renewable raw material and can be recycled. And: it is biodegradable. The molecular structure of PLA produced in the laboratory can also be broken down by microorganisms.
At this year's OutDoor by ISPO, Baur Vliesstoffe will be represented in the Sustainability Hub. "We'll have our lavalan with us to look at and, above all, to feel," says Krommer, "and a few products in which it is processed. Our team and I are looking forward to visitors*, lots of questions and lively networking."
Also in the Sustainability Hub, the Re:Down team is presenting another material that is in demand in the outdoor industry because of its excellent insulating properties: down. "They are also very light and practical when it comes to hiking or traveling," describes Eric Firmann, co-founder of the company. And, in the case of Re:Down, exceedingly sustainable. "We don't need new down from ducks or geese. We take our filling material from used items."
The raw material comes from used textile containers from all over Europe. "We buy the used items from textile collectors," Firmann explains. The old down and feathers are washed in warm thermal water and dried at 135 degrees Celsius. Then they are perfectly sterilized. If feather waste accumulates, it is processed into biofertilizer. After passing quality control, the remaining down can be found in quilts, sleeping bags, pillows or jackets, for example from Patagonia, bergans of Norway or Mountain Equipment.
How often down can ultimately be reused depends on various factors. "It depends a lot on how the product was used and cared for," Firmann says. "Only one thing is for sure: They can't be recycled forever, because we lose quantity and quality every time we recycle." Still, insulation doesn't end up as environmentally harmful textile waste - down is also one of the biodegradable materials.