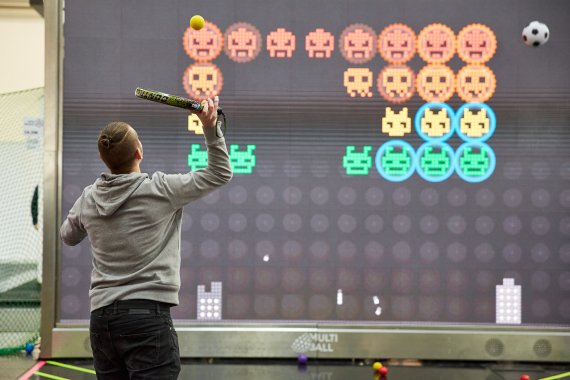 The Fun With Balls team, led by founder Markos Kern, is not new to ISPO Munich. The Munich-based startup was already the ISPO Brandnew Winner in 2017. Together with the company Force of Disruption from Munich, Fun With Balls now offers an experience in a class of its own.
During ISPO Munich 2020, four teams with a total of 16 participants developed the sports of the future on the hardware and software basis of the interactive gaming wall "MultiBall".
With its MultiBall product, Fun With Balls is now entering the mainstream of fitness centers, schools and hotels. With the startup's system, balls are precisely tracked electronically during sports. Combined with the interactive wall, it creates unique experiences that combine movement and gaming like no other system.
A selection of over 30 games is currently available for the interactive, mixed-reality MultiBall wall. From Space Invaders with a soccer ball to a tennis volley workout, there's something for everyone.
The word hackathon is a neologism made up of the words "hacking" and "marathon. Hacking stands for creative problem solving with a playful approach. Marathon stands for the duration of the event. The aim is always to create a finished product in as short and compressed a time as possible.
However, a hackathon always focuses on the fun of dealing with a problem and tinkering with solutions.
The goal of the hackathon was to creatively expand the existing range of games. The teams, each consisting of a programmer, a sports expert, a project manager and a graphic designer, were first to develop new game ideas and then implement them, at least in the form of prototypes.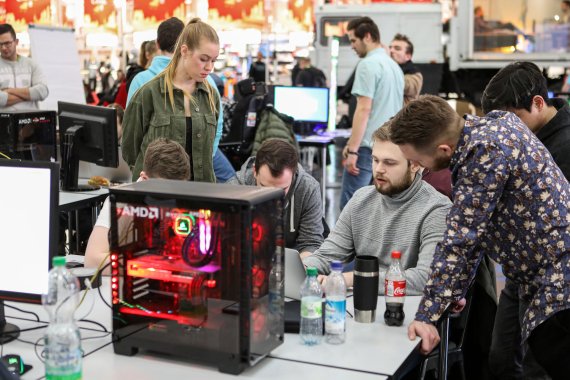 In this way, four new game concepts were developed, which were presented by the participants themselves on the eSports stage during the big award ceremony on the fourth and last day of ISPO Munich 2020.
A jury consisting of Fun With Balls employees, game developers and eSports experts from Messe München finally decided on the best one.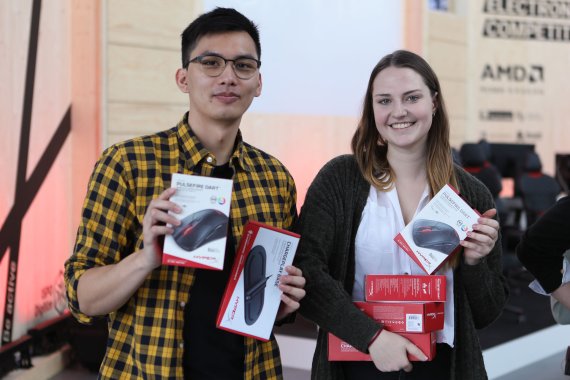 The game "Splash" is played one against one on the MultiBall wall. The players throw balls at the wall as fast as they can. If the wall is hit, colored areas are created around the point of impact. The first player to hit a certain area on the wall scores points and ultimately wins the game.
The concept sounds simple, but according to the jury it makes perfect use of the possibilities of the MultiBall wall and perfectly combines fun, creativity, ambition and movement.
Besides the possibility to publish the self-developed game worldwide on all Multiball systems, the participants also win 4 wireless gaming mice and 4 wireless chargers from Hyperxgaming with a total value of over 750€.