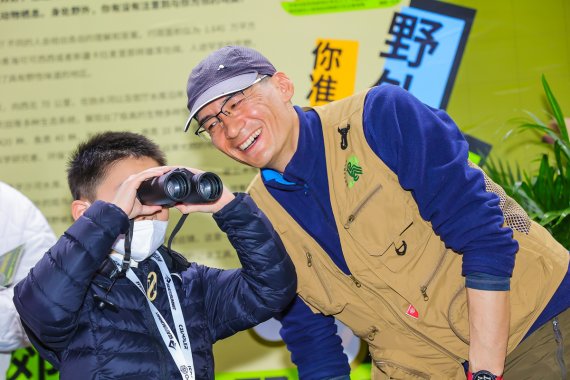 It is exactly the signal that the industry needs and wants to send: Sports and outdoor are a hopeful market that can finally be celebrated again together with brands, industry professionals and sports enthusiasts. With success! And this after a global pandemic, supply problems and threats to existence. Xu Jia, CEO of Messe Muenchen Shanghai Co, Ltd, is pleased with the successful re-launch: "Three years ago, ISPO Beijing 2020 was the first show to be postponed due to Covid-19, and three years later it is the first show to return."
Exchange ideas, find inspiration or negotiate directly with business partners*: As the first real major event in the new year for the sports lifestyle industry in the Asia-Pacific region, ISPO Beijing 2023 showcased market trends, innovative products and technologies, supply chain solutions, and functional textiles and materials across a wide range of sectors in the industry, including snow sports, outdoor sports, camping lifestyle, climbing, running, cycling, land surfing, and yoga.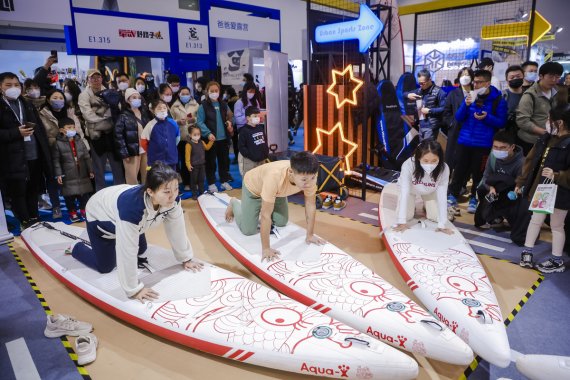 Tobias Gröber, Head of ISPO Group, on the successful re-launch in Asia: "With ISPO Beijing 2023, we want to show the diversity, inclusion, and sustainability of the sports lifestyle industry. This is also the concept ISPO wants to convey to the world. The sports lifestyle is diverse and its target group is growing fast. Companies and brands need to meet the different consumer needs while maintaining a flexible strategy. Therefore, they need to develop products that are more inclusive in design, material selection and performance to enable a positive interaction between them."
ISPO Beijing asked itself four big questions this year: What can sustainability look like in the mountain sports industry? How can the outdoor sports trade survive in the trend of large market structures? And what about sports fashion trends and sports rehabilitation? The trade fair not only provided answers, but also new perspectives so that retailers and brands can respond to new changes, demonstrate innovative spirit and develop new values.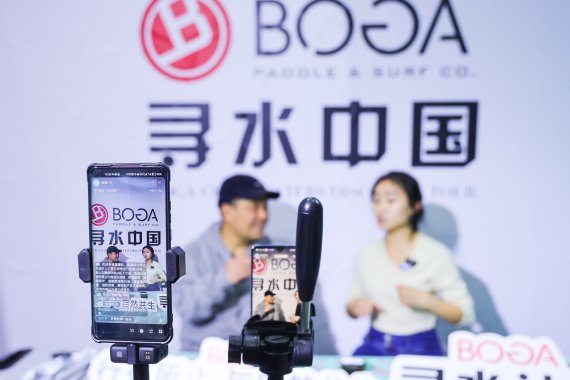 Innovations, courage and new technologies - that was not only the motto for the exhibitors, but also for ISPO Beijing itself: In order to really reach everyone - also digitally outside the exhibition halls - ISPO Beijing was streamed live for the first time on Tmall, Little Red Book and Tiktok. A clear sign from the trade show that the sports and lifestyle industry must continue to develop and break new ground in order to exist in the long term in this fast-moving market. Only those who try to reach consumers with the help of social media and new channels have a chance of success and presence in all segments of the population. Whether customers, sports professionals, or brand decision-makers, those who are bold will win in all target groups.
Since 2020, ISPO Beijing has been postponed several times. The next ISPO Beijing will take place in January 2024 at the National Convention Center in Beijing. ISPO Shanghai 2023 will open its doors this year: from June 30 to July 2, 2023 at the Shanghai New International Expo Center. There will be even more outdoor inspiration at OutDoor by ISPO from June 4 to 6 in Munich.
It is clear what the industry needs and wants after a three-year break in order to start even stronger together into the future:
ISPO Beijing 2023 is very eye-opening for me. Many automobile brands are interested in cooperation with the sports industry. I believe their partnership can create a market that is larger than the two markets combined.
If I have to describe the sports and outdoor market in the near future, I would say it's "Chun Tian (spring)". We have been looking forward to the opening of ISPO Beijing for three years and decided to participate as soon as it resumed. Participating in an exhibition can open up a world, and it is an important opportunity for us to grow and develop.
In 2023, the outdoor market will make further progress, and all outdoor brands will have a bigger market. ISPO Beijing 2023 has brought me a lot of surprises. We are very much looking forward to ISPO Shanghai.