NILIT is introducing Sensil ByNature, a revolutionary new product designed to significantly improve the sustainability profile, life cycle analysis and environmental impact of apparel fabrics. By using a certified Biomass Balance Material, the manufacturer replaces fossil raw materials with renewable feedstocks. By using this ISCCplus-certified material, the new yarn reduces greenhouse gas emissions and decreases reliance on non-renewable resources, NILIT says. Clothing made with Sensil ByNature fabrics would offer consumers* a meaningful way to contribute to reducing their environmental footprint while not sacrificing comfort or performance.
"Sensil ByNature is a breakthrough innovation in high-quality nylon 6.6," said Ilan Melamed, general manager of NILIT. "Sensil ByNature will meet the CO2footprint significantly while delivering the highest quality man-made fiber for apparel. This is the kind of radical product development the textile industry needs to effectively and rapidly reduce its environmental impact and take a more responsible position in the global marketplace." According to Melamed, the newly developed yarn saves 900 kilograms of CO2 per ton compared to a standard nylon 6.6 fabric. Manufactured from recycled organic waste, it therefore makes use of renewable raw materials. What's more, its performance in terms of dyeing, knitting, mechanical and physical properties is on a par with conventional Sensil nylon 6.6 from NILIT.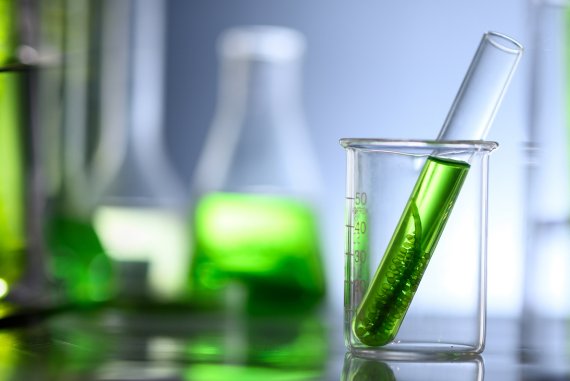 "We are very pleased to be working with NILIT to extend our Biomass Balance material to the apparel sector," said Frank Reil, head of marketing, new business development and sustainability polyamides at BASF. "NILIT shares our commitment to sustainability and together we will develop new innovative products that will significantly improve the textile and apparel industry and reduce the environmental footprint."
Nevertheless, NILIT engineers have ensured that the Sensil ByNature fabric also provides the comfort and functionality that designers expect from high-quality nylon 6.6. Consumers* will feel more comfortable choosing high-quality, durable clothing that matches their personal values, according to the manufacturer. In addition, the new yarn is incredibly soft and remarkably strong for durable textiles that stay like new for years, it says. In addition, it can be reused and recycled, which would make an additional contribution to textile sustainability and the circular economy.
Sensil ByNature is the latest sustainable innovation from NILIT. As one of the world's leading suppliers of sustainable Nylon-6.6 solutions for various categories, the Israeli company recently launched Sensil BioCare, which has been enhanced with a special technology. This helps reduce the retention time of textile waste in seawater and landfills. Sensil WaterCare, Sensil EcoCare and Sensil BioCare were recognized by the ISPO Textrends jury for the fall/winter season 23/24.