For five weeks, 24 teams from 11 regions competed in 127 games for the coveted "Summoner's Cup," the League of Legends World Championship trophy. In the end, the winner was Team DRX from South Korea. But the main winners were above all the organizers. Tickets for all match days were sold out immediately, and established brands such as Amazon, Mastercard and Tiffany & Co were willing sponsors and partners of the event. But also long-standing sponsors of classic sports such as Mercedes-Benz and Red Bull have long recognized the potential of Esports and expanded their involvement in this new sport. In 2021, the World Cup final already reached 73.9 million viewers, and the organizers expect a significant increase in 2022.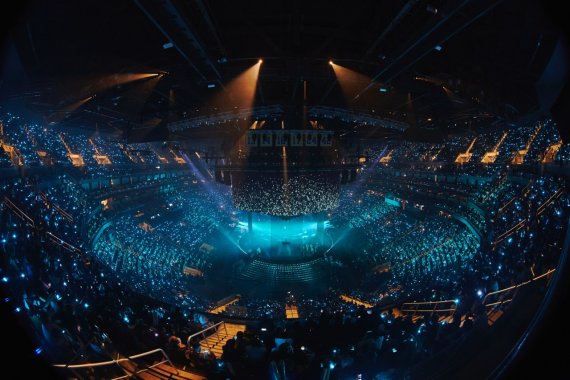 While Esport is now considered a popular sport in China and large parts of Asia, the new sport is also gaining ground in Europe and the USA. Andreas Bergmann, Professor of Sports Management, states: "The movement, which used to be referred to pejoratively as "kids gambling in the basement", has now developed from a niche phenomenon into a worldwide mass phenomenon. Globally, there are now said to be more than 500 million Esport enthusiasts and the community around the game League of Legends is also estimated to have several million followers worldwide." Furthermore, he is sure that especially the young, advertising-relevant target group of 14- to 29-year-olds, who are hardly reachable by advertisers in other ways, is fascinated by the Esports phenomenon.
Hans D. Gurk, founder and CEO of social media agency Fellowkids, which specializes in Esports, was live on site for the entire five weeks at the Worlds and had behind-the-scenes insights into the events as he and his team followed the tournament on the official League of Legends social media channels. "Although we have been professionally covering the League Worlds for years, Riot Games manages to set new milestones every time - especially the spectacular arenas, the experience for spectators on site and at home as well as unique music acts make this event an unforgettable experience for all players, fans and sponsors involved."
While esports particularly excite young target groups and draw tens of thousands to arenas around the world, organizers in traditional sports often find it very difficult to generate similar enthusiasm - or even to generate their own best practices through innovation.
So how must a (sports) event of the future be conceived, planned and implemented in order to remain attractive to the young target group and numerous other stakeholders such as sponsors and the media? Here are 5 lessons learned from the world's biggest esport event:
Esports has long since recognized: Every event is more than the simple presentation of pure sporting competition. Esport organizers are therefore consistently implementing this recipe for success and creating numerous, unique entertainment elements around the sporting duels, which are staged in multimedia and emotionally implemented. Examples?
Staging of a breathtaking opening ceremony with top musical acts such as Lil Nas X and Jackson Wang, who will perform a specially composed League of Legends World Cup anthem before the final.

Utilizing the latest technologies, such as augmented reality and holograms, to lead innovation in creating unique experiences for viewers on-site and at home

Planned and executed a week-long marketing campaign with Lil Nas X prior to the event to authentically place the collaboration in the public eye. Achieved visibility on all social media channels and YouTube with a total reach approaching 20 million followers

Offering an official fan festival in front of the arenas with many (sponsor) booths and innovative activations for the fans (goal: even fans without tickets should (be able to) actively experience the hype on site)
The ultimate goal of these measures is to create a holistic entertainment event for the entire target group that takes place entirely within the League of Legends universe and consistently combines all aspects such as music, sports, live experience, entertainment and event hype.
Carrie Dunn of Riot Games states. "We're creating something tangible in the space that acts as this intersection between sports, entertainment, music - to really kind of plant our flag and say this is our cultural moment."
The "war for eyeballs", i.e. the battle for attention and fans, is also in full swing in the sports industry. That's why those responsible for esports are always asking themselves how they can reach new target groups and generate lasting enthusiasm for esports.
Many traditional sports are also facing the same challenge: How can you attract new viewers and active young athletes or win back old fans? How can new types of target groups - be they geographical, demographic or socio-economic - be enthused for the respective sport or event?
Esports has developed successful approaches and approaches to this:
One prominent trend in esports: co-streaming! Co-streaming means that larger Twitch streamers are also allowed to show the event on their channels (for free) and comment on it for their own viewers.

Worlds allowed co-streaming for the first time last tournament, bringing in streamers with immense reach like "Ibai" (Twitch record holder with 3.3 million viewers). These streamers had the opportunity to even commentate on-site (bonus: fanmeets before the games).

An important factor here: in addition to Ibai, above all. Streamers were chosen who normally have a completely different target group (such as in the field of music, fashion, entertainment, lifestyle, food, etc.). The calculation behind it: Existing viewers will watch the finale anyway, but co-streamers tap into new markets and target groups, creating new kinds of touch points and fan potential.

In addition, other streaming greats such as MrBeast and Tyler1 were on site and broadcasting, which made it possible to reach even more (previously non-sports-affine) viewers via their organic, enormous reach.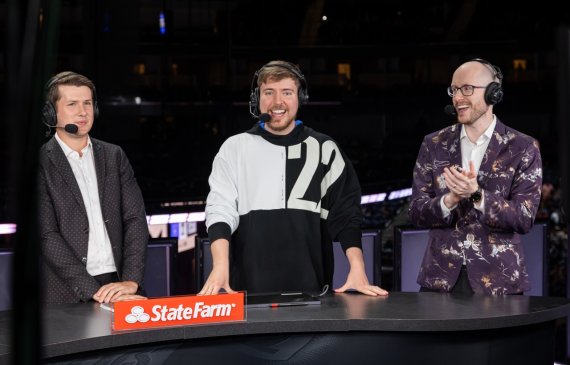 Traditional sports are also already picking up on the first "co-streaming" ideas. During the World Cup, for example, streamer Pascal Gurk commented on MagentaTV to get GenZ excited about soccer as well.
Why not do more of the same for the Bundesliga soccer league, the Biathlon World Cup, or the World Athletics Championships? This year, the traditional Hahnenkamm race in Kitzbühel was also attended by TikTok star Khaby, who unites over 160 million followers and has over 80 million fans on Instagram, and high-reach track and field athlete Alica Schmidt, among others, in order to get previously less skiing-savvy people excited about the event and the sport via social media posts.
Even if esports take place digitally: Nothing beats the live events that continue to draw tens of thousands of fans to the world's great arenas. Ticket sales have proven that the stars of the scene have enormous appeal: Within minutes, the World Cup was sold out. Esports fills some of the world's most legendary venues, such as the Beijing Olympic Stadium (2017) or Madison Square Garden (2016, 2022).
Major cities worldwide have recognized the esports trend and are actively bidding to host events in their arenas: Figures from Riot Games show that the European League of Legends final alone contributed 2.4 million euros to Rotterdam's tourism in just two days, and longer events are all the more worthwhile for host cities.
The esport follows the principle: "Go to where your fans are", and brings the League of Legends World Cup in rotation to the four major regions of its playbase: Europe, North America, China and South Korea. While the NBA arenas in North America were the venue this year, South Korea, the motherland of esports, will be the host again in 2023. The goal here is to give as many fans as possible experiences and touchpoints with the game, as these live experiences increase the bond with the fans even more.
The great success of this concept can also be seen in traditional sports: The first NFL Game on German soil in Munich's Olympiastadion was a huge success, and they have also been filling arenas in the UK with this guest game for years. The principle of "Go to where your fans are" or even "Go to where you can build new fanbases" would also be an interesting approach for the international relevance of local sports leagues.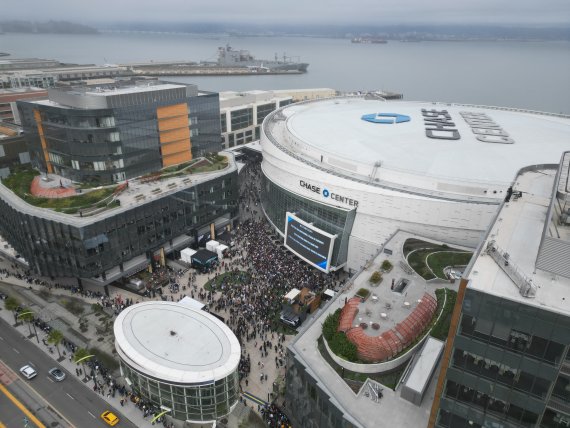 The overriding principle and goal of any sponsorship in esports is to create emotional added value for the fan and ultimately for the sponsor itself. Esport has understood how to create a positive experience with the brand in the context of esport events through the involvement of sponsors, which remains in the memory of the fans for a long time. The mere placement of brand logos on back walls and sponsor surfaces, as is usually the case in traditional sports, without extensive, creative activation and staging of the brand, is hardly common in esports. The more memorable a sponsor activation is for the spectator, the more successful the sponsorship commitment is at the end of the day for the sponsors, which ultimately means that the responsible sports decision-makers can market the corresponding sponsor spaces at significantly higher prices.
When creatively integrating sponsors, this should always be kept in mind:
The sponsorship campaign should always be individually tailored to the respective sponsor: Tiffany&Co, for example, design and craft the new League of Legends World Cup trophy and championship rings, Mercedes-Benz presents the matchup of the day via hype video, Spotify creates playlists with the teams' songs. This creates an authentic and credible activation and implementation of the respective sponsorship partnership.

Innovative activations in front of the venue: In addition to this, a large fan festival took place in front of the Chase Center in the run-up to the World Cup final, where each sponsor had a booth with attractive fan activations (e.g. meet'n'greet with pro players, PCs for smaller fan tournaments, giveaways, influencer shows) - also for non-ticket holders.

Additional Venue Integrations: Likewise integration in venue, stream and on social media - create diverse activation with multiple touchpoints for each sponsor.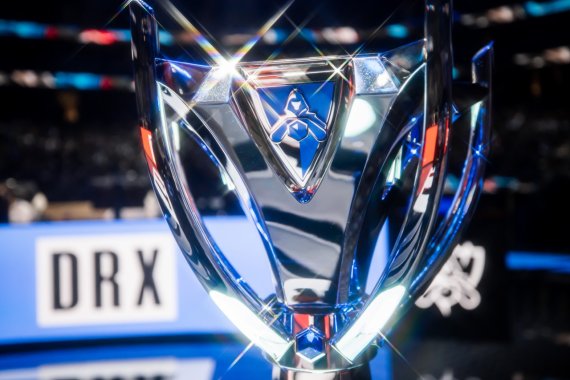 Esports has understood that the young generation no longer wants to just sit in front of the screen for hours and passively watch the competitions, but wants to be actively involved in what is happening and wants to be interactively integrated and involved in shaping the events via technological possibilities such as the "second screen". The viewer thus becomes a so-called "prosumer", i.e. he simultaneously becomes an active (co-)producer and consumer of the sports experience on offer. Esport offers numerous points of contact for precisely this need.
Special features and actions in the context of esports broadcasts:
Chat function on the broadcast platforms Twitch and YouTube, giving viewers the second screen to chat about the live action with other fans on the platform

"Drops" in the game: while watching on the official platform and via linking to his account in the game, the viewer has the chance to receive a "drop" during big World Cup moments - a goodie or an item in the actual game - very attractive to many numerous followers.

The latter promotions can also be combined with sponsorship, e.g. a voucher for a sponsorship platform can drop, or sponsors give away in-game content (as Mercedes Benz did, for example, in the form of specially branded "Hextech Chests" at the Worlds).

Social Viewing: Partner with cinema operators worldwide to organize viewing parties across the globe - or simply give fans without tickets the opportunity at the Chase Center to watch the action on a screen together on-site. Because even if Esport takes place digitally, the shared viewing experience is irreplaceable for fans - because behind all the Esport events is a huge, global community of the game that wants to celebrate their passion for Esport together.
These approaches create further incentives for GenZ to watch, and are attractive retention opportunities for amateur athletes and active players of the respective game title in particular.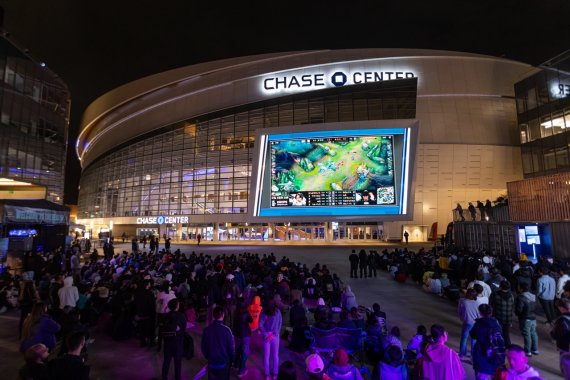 These five learnings show why esport events always achieve new records and reach, as well as economic success, year after year. Prof. Bergmann suggests: "However, these approaches and ideas should not be adopted blindly or 1:1 from esports to traditional sports, but should always be individually adapted and modified to suit the target group.
Those responsible must always question what suits their own sport or the respective event and also appears attractive to the corresponding target group - otherwise negative experiences such as those caused by Helene Fischer's appearance at the DFB Cup final can happen."
Identifying suitable partners who go along with these innovative concepts and paths and authentically share one's own vision is also a critical factor for success.
By taking into account the five success factors and lessons learned from esports, new types of (fan, sponsor and marketing) potential can also be tapped in traditional sports and the respective sports and events can be successfully positioned for the future. It pays to be brave!
This article was written in collaboration with Prof. Dr. Andreas Bergmann, Professor of Sports Management at the Euro-FH and COO at a sports management agency in Kitzbühel, and Hans D. Gurk, founder and CEO of Fellowkids, a Berlin-based agency specializing in Esports marketing.