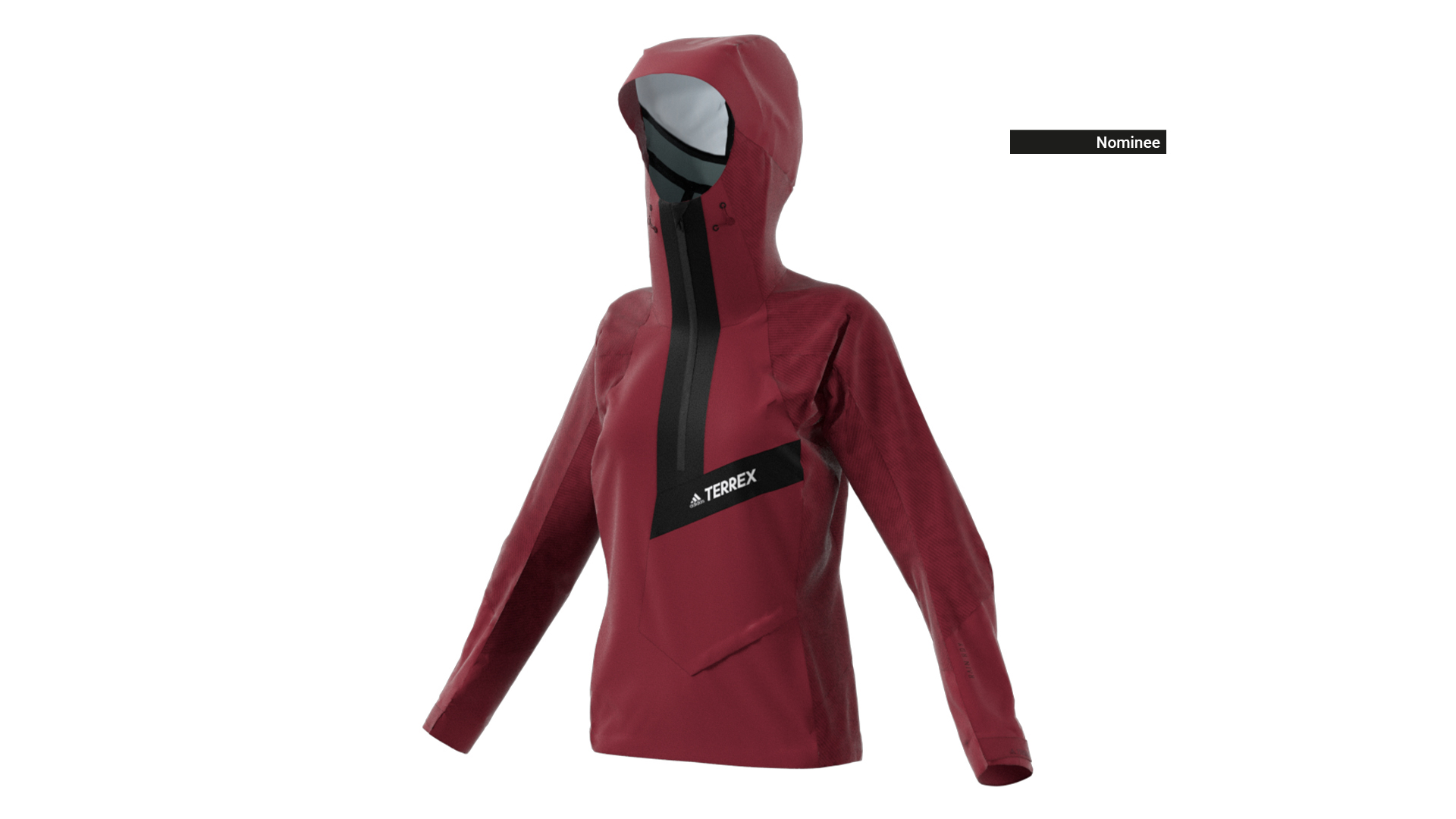 The waterproof and breathable TECHROCK WARPKNIT RAIN.RDY Anorak by Adidas TERREX uses a new fabric construction. While most laminates are applied to woven fabrics, Adidas TERREX uses a high-density knitted material. This innovative, bi-stretch fabric, laminated with RAIN.RDY PRO 2.5L membrane, improves freedom of movement and protection during demanding mountain activities and conditions. It eliminates the stiff and restrictive feel of woven fabric and allows for a perfect athletic fit. Nevertheless, the material is robust and offers high abrasion resistance, which is especially important in mountain sports.
The anorak is combined with ultra-lightweight three-layer fabric in places where less stretch is required. This provides even more lightness. In addition, the knitted parts have been cut in the direction of the fibers to optimize stretch according to movement.
The half zipper further reduces weight, but also ensures that the jacket fits better under the climbing harness. This cut was inspired by classic mountaineering anoraks from the past. A high collar and helmet-compatible hood, which optimally cover the face and prevent wind penetration, provide additional protection.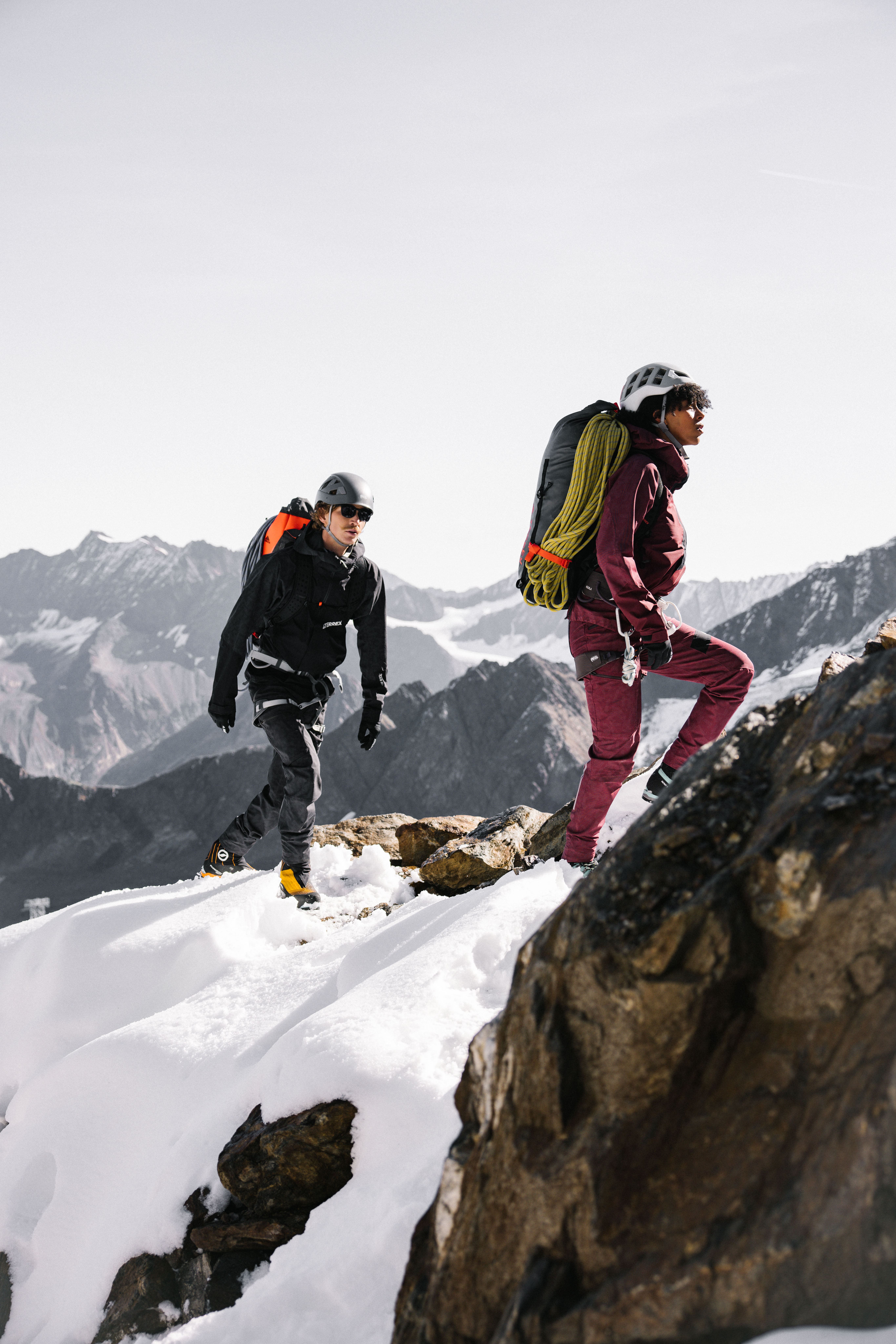 "In addition to the great freedom of movement and durability thanks to our material innovation, the design is also created for perfect interaction with mountaineering gears. For example, the leg pocket placement is optimized to be accessible when wearing the harness and the sleek waist was adjusted to not be uncomfortable under the harness and/or backpack strap. Specifically to the fabric, pattern design is also very specific since the material is cut in grain direction, to optimize stretch according to the movement." 
Faustine Dandouau – Senior Product Manager for Adidas TERREX and Allen Liu – Material Director for Adidas TERREX
Although this jacket is not only aimed at women, it was still developed specifically for women - and for men. The slim fit, pocket placement and high collar have been developed with the needs of the female target group in mind. For example, placing a phone pocket directly on the chest can be very uncomfortable, especially for bodies with larger curves.
In summary, the idea was to create a garment that protects like a hardshell, fits like a softshell and weighs as little as possible. To match, Adidas TERREX also developed the TECHROCK WARPKNIT RAIN.RDY pants, which is another nominated product.
The anorak will be launched in September 2022 and will be available for men and women.
Extra light bi-stretch material

Breathable, waterproof, windproof

Combines the advantages of softshell and hardshell

Athletic fit