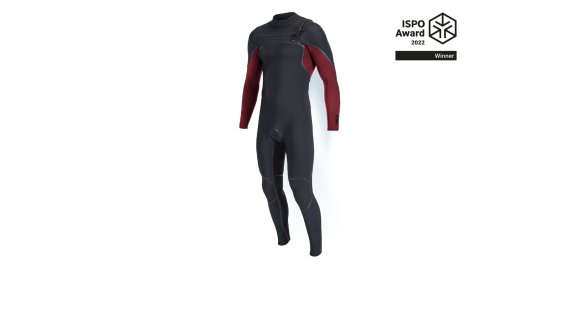 When choosing a wetsuit, many surfers place particular emphasis on freedom of movement in addition to the optimal fit. Especially in the shoulder area, a functional wetsuit must be designed in a way that it does not restrict the paddling movement of the arms. In addition, the suit must fit perfectly on the upper arms and shoulders. If it does not, painful chafing can occur under the armpits. Or the paddling movement, due to the processing of less stretchy neoprene, be restricted.
Especially in wetsuits for colder water temperatures with a thickness of 4 mm and more, the stretch of the material is an important criterion. But even if in thinner suits of 2-3 mm thickness neoprene with good stretch properties is processed, this significantly increases the wearing comfort.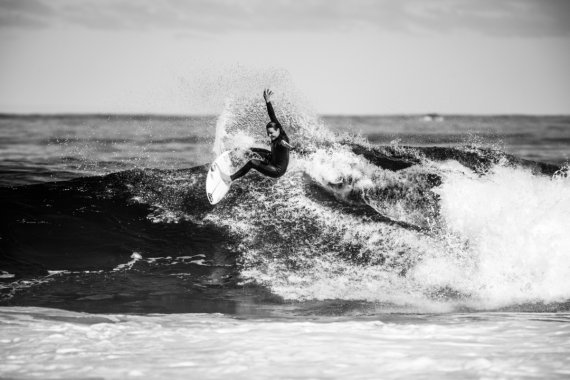 Jack O'Neill, the founder of the Californian surf brand of the same name, is considered the inventor of the wetsuit. Since he sold his first wetsuit in his own surf shop in 1952, this revolutionized the sport of surfing. Finally, surfers could stay in the water for a long time without freezing and pursue their passion for surfing even in colder temperatures.
The first wetsuits sold like hotcakes and laid the foundation for O'Neill's success. Since then, wetsuit manufacturers have been constantly working to improve the performance of wetsuits through new technologies and materials. Even after 70 years of wetsuit history, there is still room for innovation in the search for the perfect wetsuit that combines good thermal insulation with unrestricted freedom of movement.
For the new O'Neill Hyperfreak Fire Wetsuit, O'Neill has taken the previously used Technobutter 3 neoprene to the next level of development. The TB4 material is characterized by a special lamination process in which air ashes are trapped in the neoprene during manufacturing. The wetsuits inside consist of a stretchy jersey material into which graphene fibers have been incorporated. These provide significantly improved thermal insulation. In addition, the incorporated fibers increase durability without limiting the desired high elasticity.
To ensure that as little water as possible gets through the suit to the body, all seams of the wetsuit are sealed by O'Neill's Fluid Seam construction. This sealing of the seams is visible from the outside but does not affect the stretch properties of the neoprene. To keep the environmental impact of production as low as possible, the material is dyed using the Dope-Dyed dyeing process. In this process, color pigments are introduced into the fiber filaments before they are spun into yarn. This saves water and at the same time reduces energy consumption and water pollution.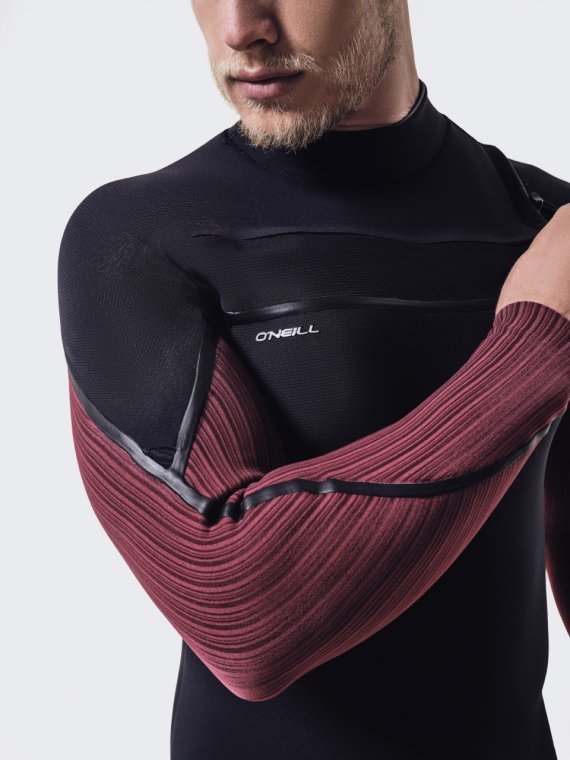 high flexibility of the neoprene

innovative technology to improve thermal insulation

Low weight

Use of recycled polyester yarn
"With this new wetsuit surfing becomes much more comfortable even in cold water. The new technology combines flexibility and freedom of movement with high thermal insulation. This makes this wetsuit the perfect choice for all ambitious cold-water surfers. "
Sebastiano Giampiccolo, ISPO Award Jury and Member ISPO Collaborators Club
Key data:
Available for: Women, men, children

Design: 3 different thicknesses: 3/2 mm, 4/3 mm, 5/4mm

Price: from: 294,95 - 449,95 €
"The Hyperfreak Fire is the culmination of years of Research and Development from our product team.  It combines the best of our technologies, from fully-sealed Fluid Seam Weld construction to our groundbreaking TechnoButter 4 materials, taking the most flexible wetsuit ever created to a new level of warmth, comfort, and durability."
John Hunter, Senior Product Designer at O'Neill