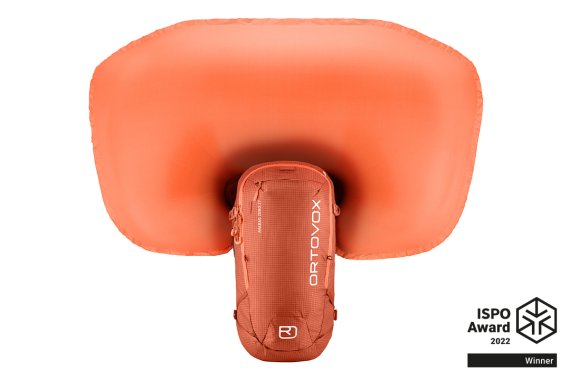 Ortovox & Arc'teryx: Cooperation between German and Canadian mountain sports brands
When product developers and experts from two of the world's leading mountaineering brands put their heads together talking safety gear, things can only get progressive. Powered by a long-lasting lithium-ion battery and supercapacitors, Ortovox and Arc'teryx have joined forces to develop their very own new avalanche airbag technology that is particularly compact and lightweight. The electrically powered LiTRIC system can be triggered at least twice within a 60 hour period and only one charge of battery. It weighs just around 1100 g. "It has been a very special process to work with a great brand and competitor like Arc'teryx to advance a common mission: Increased safety on the mountain. The LiTRIC airbag system is the product of two companies that specialize in developing the highest quality equipment. The new LiTRIC technology sets a new benchmark in emergency equipment," summarizes Stefan Krause, Head of Product at Ortovox. 
"The key to significant advances in avalanche safety is collaboration," adds Gord Rose, Senior Industrial Designer at Arc'teryx. "From our first meeting with the Ortovox team, in the Austrian Alps, the excitement about the potential of the collaboration was palpable. Our shared passion for backcountry skiing, the mountains, safety, and obsessing over building the best gear possible, surpassed all other considerations."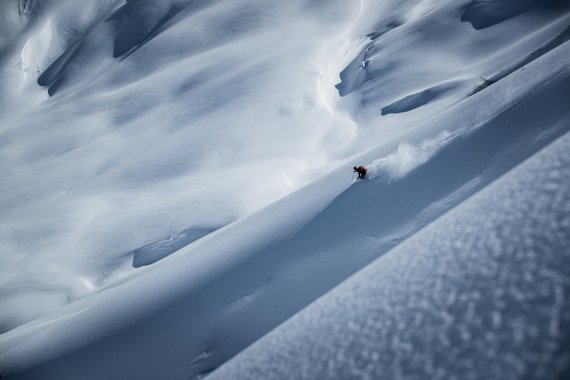 LiTRIC avalanche airbag: fast to expand, fast to pack away
The LiTRIC avalanche airbag technology is well thought out down to the small details making all the difference in terms of avalanche safety for the skiing and mountaineering community. The ISPO Award jury was directly convinced of this. A height-adjustable handle is secured against false release with a 180-degree turn, but can still be pulled intuitively and released quickly in an emergency. 
A powerful centrifugal compressor with a compact high-performance blower including an axial diffuser inflates the airbag in four seconds. During an avalanche event, a short and rapid deployment of the airbag is essential to keep the skier or snowboarder on the snow surface, reducing burial depth and increasing survival rates. The color of the air cushion is a particularly bright orange, which can further facilitate rescue because it immediately catches the eye. 
The LiTRIC airbag system consists of two separate layers of material that can be easily pushed back into the airbag pocket after deployment - without the nuisance of folding it. At the same time, the closure system is a novelty. No matter how full the backpack is packed, the system prevents false deployment. 
The integration of the leg loop and hip belt has also been rethought to secure the backpack to the body in case of emergency: instead of awkwardly threading in the waist belt, a carabiner hooks into an extra loop, so you save yourself a rather unhandy hip buckle.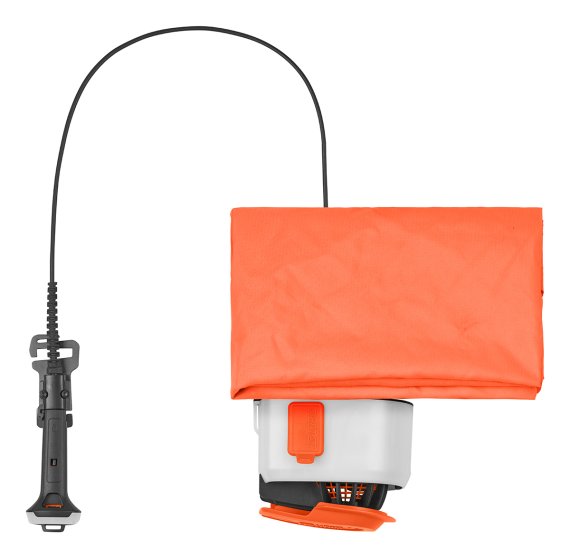 Cold doesn't matter: Electric airbag system with powerful rechargeable battery
And the battery system is well thought out, too. The lithium-ion battery, which weighs just 25 g, is designed to withstand cold and reliably maintains operation without any loss of power even in the most extreme temperatures. The permissible operating temperature ranges from -30 to +45 degrees Celsius. An LED light on the side of the backpack also indicates operational readiness, including charge status. One charge allows at least two releases with an operating time of at least 60 hours. This means that multi-day tours are also possible safely, even if you have no way to charge the airbag system on the road. Otherwise, the system can be easily charged at home or on the road with USB-C, which only takes around 25 minutes. With a full charge in off mode, the LiTRIC system remains ready for use for 30 days.
The electric system has several other advantages as well. As always, practice makes perfect when dealing with safety equipment: The electric system allows numerous test releases without associated additional costs for cartridges. At the same time, you don't have to dispose of them, you don't have to weigh them, and you have more space in your backpack. And even if most airlines are now familiar with avalanche backpacks: Without cartridges, you are on the safe side and have no travel restrictions to fear. LiTRIC is manufactured 100 percent in Bavaria.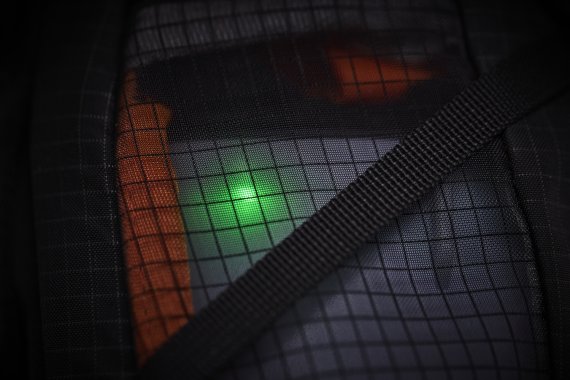 Avalanche backpack variants for freeriding and ski touring
The LiTRIC system will be used in different backpacks and sizes in the upcoming 2022/23 winter season for freeriding and ski-touring. From Ortovox, there will be a base in which the LiTRIC system is integrated and onto which various backpack attachments can be easily zipped with an almost invisible zipper. 
This base is available in two different back lengths and can be used by the different attachments of Ortovox Avabag LiTRIC Tour in sizes 30 and 28S and 40 and 36S for both high altitude tours and multi-day ski tours. Just as well, however, the base can be used with the Ortovox Avabag LiTRIC Freeride attachments with 18 and 16S or 28 and 26S for freeriding, where less storage space is needed in the backpack, but the models still offer enough space for safety equipment. The sizes are given in liters, the S stands in each case for the attachment in shorter back length.
In addition, the Ortovox Avabag LiTRIC Zero is available as a purist lightweight electric avalanche backpack for ski tourers who want to be as light as possible, but at the same time do not want to do without an airbag system. The 27-liter backpack includes the LiTRIC system and is only at 1970 grams.
The LiTRIC system will also be available from Arc'teryx in pack sizes of 16, 32, and 42 liters and optimized for ski-touring.
"Electric airbag systems are becoming increasingly popular and, with the new LiTRIC system from Ortovox and Arc'teryx, increasingly lightweight. The low overall weight of this avalanche backpack and the possibility of attaching different backpack sizes to the airbag unit via zipper convinced us as a jury."
Andi Spies, ISPO.com Editor & Jury Member
Five reasons why the LiTRIC airbag avalanche backpack from Ortovox and Arc'teryx convinced the ISPO Award jury:
lightweight: the LiTRIC system weighs only 1080 g

an innovative electric system without cartridges

charged within 25 minutes

2 releases are possible within 60 hours and suitable for multi-day tours

Ortovox avalanche backpack is climate-neutral and the LiTRIC PFC-free as well as manufactured in Bavaria, Germany
Key data:
System weight LiTRIC: approx. 1080 g (excluding backpack weight).
Airbag volume: 150l
Permissible operating temperature: -30 to 45 degrees Celsius
Product lifetime: 50 activations
Available in stores from October 2022
MSRP: from 1100 €