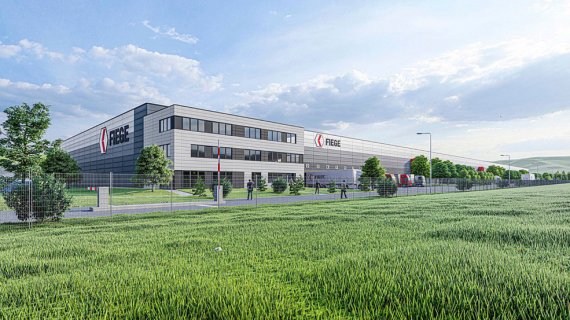 A globally active logistics company with down-to-earth roots: At FIEGE, family is written large. Founded in 1873 by Joan Joseph Fiege and headquartered in Greven, Westphalia, the company is still run as a family business to this day. The two cousins Felix and Jens Fiege currently act as dual leaders of a total of five board members. The "Family businessmen of the year 2021" are the fifth generation to lead the successful logistics company. FIEGE serves customers from a wide variety of business fields. One of FIEGE's focus areas is fashion lifestyle, consumer and sports products.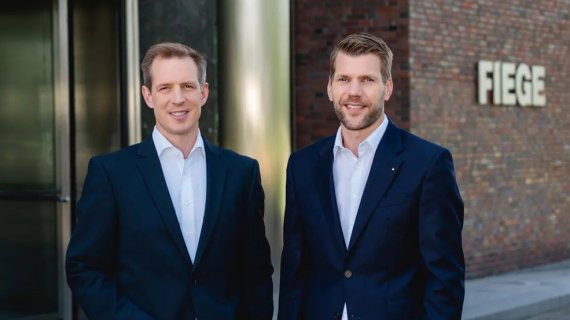 In order to be able to operate successfully over such a long period of time in a continuously changing global logistics market, it requires not only innovative ideas but also a corporate culture that focuses on respectful interaction between employees. At least this is the understanding of FIEGE and consequently also belongs to the basic DNA of FIEGE. "The bottom line is that it always comes down to people. That's the way it has always been and that's the way it will always be. And as much as we will move towards AI and automation, it will always come down to the personal, human component. That, to me, is a truly shining element. It's not about being the fastest packer or having the greatest concepts. In the end, the best people are always needed", as Christoph Mangelmans, Managing Director BU Consumer Products & Digital Services at FIEGE, emphasises. FIEGE's philosophy extends beyond a purely entrepreneurial view. The Josef Fiege Foundation, for example, illustrates a solidarity with the region around the company's headquarters in Greven.
The fact that the traditional company FIEGE can rely on its employees is demonstrated, among other things, by its excellent market position. To this day, the pioneer of contract logistics is the global leader in this sector, which is constantly being expanded and further services added on an ongoing basis. Flexibility is anchored in the basic corporate structure at FIEGE. Thanks to the successful development of the contract logistics division, both FIEGE and the associated local logistics partners in the respective countries can plan for a high order volume in the long term. FIEGE's retail customers such as SportScheck, Jack Wolfskin and Zalando also benefit from this type of logistics. Thus a win-win situation for all involved. To give an example: Especially in the D2C business, flexible and fast delivery of ordered goods to the consumer is important. Additional cost savings are also part of the success of well-organised contract logistics. One wheel meshes with the next, a well-oiled logistics machine, which, when extended with further essences, results in an all-inclusive service package.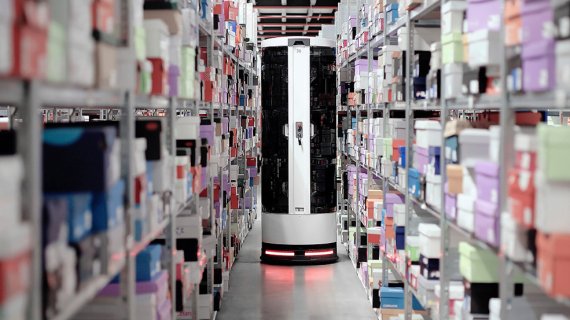 At the forefront of this package is a modular structure. An interested customer can choose exactly the logistics service required from FIEGE's manifold range of services. The selection from the areas of logistics, digital services, real estate and ventures is accompanied by personal advice from FIEGE. The Greven-based company relies on trusting and long-term partnerships. For FIEGE, this includes offering customers only those services that are actually needed. This can be the big "cutlery" consisting of all services - just as only partial areas can be selected. The result: customised logistics services for any size of company, regardless of whether it is a start-up or a globally operating big player.
In this way FIEGE enables its customers to expand distribution channels. Whether setting up a D2C distribution or optimising market presence, FIEGE supports these services with modular systems such as warehousing, carrier management, automation, last mile, packaging or customer centre. Digital services and last mile solutions by FIEGE create full transparency, control and planning security for the partners along the entire value chain. Moreover, FIEGE works successfully in complaint management. In this part of the customer service, the logistics provider also takes care of telephone order acceptance and product advice, for example.
The cogs of FIEGE's modular 360-degree concept mesh perfectly at all of the company's 133 locations. FIEGE's focus is on the European market. The company's ambition is to be the market leader in every market, or to become one in the foreseeable future, company boss Felix Fiege told the Deutsche Verkehrs-Zeitung DVZ last year. An annual turnover of 1.8 billion euros a year can help to achieve the desired goals.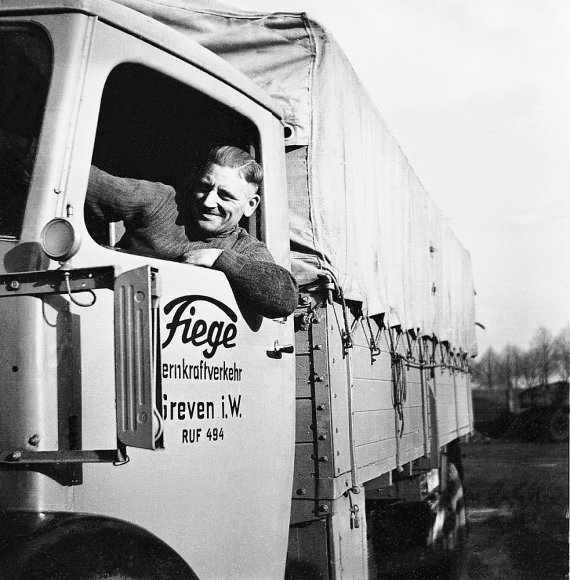 The Fiege Group with its headquarters in Greven, Westphalia, is one of the most innovative logistics providers in Europe. With over 23,000 employees at 133 locations in 16 countries, Fiege is internationally active - from the core markets in Europe to Asia. Fiege is a family-owned company in its fifth generation and is considered a pioneer in contract logistics. Modular solutions in the areas of logistics, digital services, real estate and ventures form the core of its business activities. In 2021 the Fiege Group generated a turnover of 1.8 billion euros and has more than four million square metres of logistics space.
FIEGE is a competent partner for the expansion of distribution channels and omnichannel management. It is not for nothing that companies such as Zalando, SportScheck or Jack Wolfskin have relied on the expertise of the omnichannel logistics and eCommerce fulfilment specialist for many years.