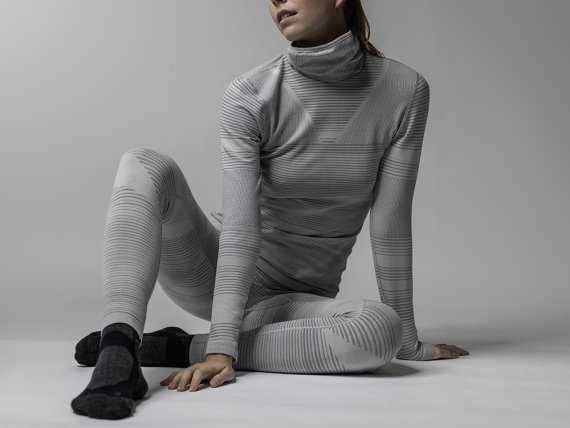 Löffler's 50-year success story is closely linked to pioneering spirit and an iconic Löffler product: transtex®. When the Austrian knitwear specialist began to develop underwear based on the two-layer principle from hydrophobic polypropylene fibers and cotton in the mid-1970s, Löffler launched of a completely new type of product: functional underwear.
Until then, endurance athletes usually wore pure cotton underwear on their skin, which became wet over time and cooled the body down. The new two-layer system from transtex® prevented this. The polypropylene fiber on the skin does not absorb moisture and instead wicks it to the outside, where it can evaporate. This keeps the skin dry.
This invention was groundbreaking for the sportswear industry and was quickly applauded by athletes. When Reinhold Messer and Peter Habeler climbed Mount Everest without oxygen equipment for the first time in 1978, Peter Habeler wore a shirt made of transtex®.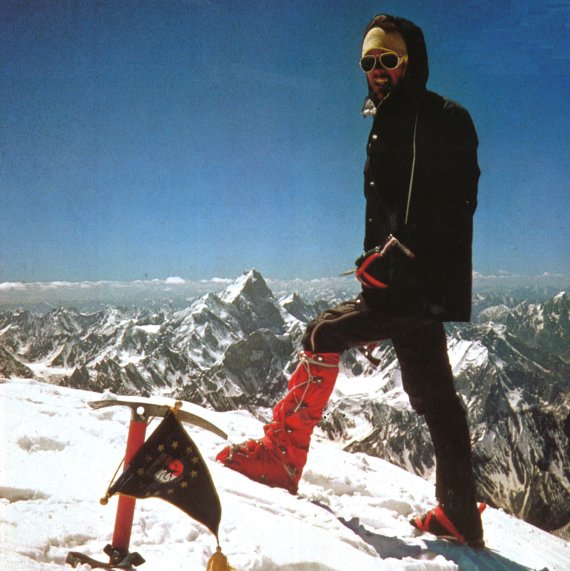 Löffler's special merit is not only to have developed this technology. It was at least as important to continuously develop it further to this day.
Thus, Löffler presents the new transtex® RETR'X material for fall/winter 2023 and has just received an ISPO Award for it. Once again, the fibers polypropylene and cotton are combined. However, for reasons of sustainability and to continue to guarantee this highest functionality, Löffler relies on recycled fibers: transtex® RETR'X consists of recycled polypropylene from textile scraps and the cotton fiber recot2. This cotton fiber consists of 25 percent recycled cotton and 75 percent GOTS-certified organic cotton. The recot2 cotton is neither dyed nor bleached, is GRS-certified as well as in accordance with Standard 100 by OEKO-TEX®. The processing of the cotton is particularly resource-friendly, especially with regard to water consumption.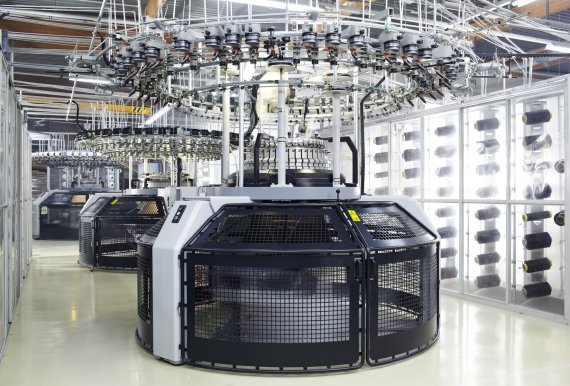 Like all Löffler underwear products, RETR'X is 100 percent manufactured at the company's headquarters in Ried im Innkreis, Austria. Production in Ried is STeP-certified, and all materials also come from STeP-certified suppliers in Europe. RETR'X is thus one of the first textile products in the outdoor industry to bear the coveted "MADE IN GREEN by OEKO-TEX®" seal. "In our view, this means that we are currently offering the first underwear product that combines performance and sustainability at such a high level and at the same time shows that even a highly functional product with synthetic fibers can be sustainable," explains Löffler Managing Director Otto Leodolter.
Sustainability has many objectives. At Löffler, social sustainability in the form of "regional responsibility" has always played an important role.
While many competitors have outsourced their production to the Far East in recent decades, Löffler chose a different path. To this day, Löffler has maintained its ancestral production in Ried im Innkreis, where it produces around 70 percent of the fabrics used in its collections itself. Product development, design, cutting and, to some extent, sewing also take place in Ried im Innkreis. In order to be able to handle the growth of recent years, Löffler also works with sewing companies exclusively in Europe. But here, too, Löffler relies on its own independence. Löffler just opened a new sewing building for the subsidiary in Bulgaria at the end of 2021. "We are going our own way," says Otto Leodolter. "We want to form a counterbalance to Asian production and are convinced that we also need value creation here in Europe."