OrthoLite is focusing even more on its partners in Europe. Insole production capacity in the European Union (EU) has quadrupled with the opening of a new factory in Almansa, Spain. After two years in a 750-square-foot facility, OrthoLite moved to the 3,000-square-foot space. This has numerous advantages: In addition to increasing production capacity, the market demand for EU-based partners can now be met more quickly and in a more specialized manner.
"Our facility in Spain is a key European hub for our EU-based partners," explains CB Tuite, OrthoLite's Chief Sales Officer. "As demand for our innovative and sustainable products continues to grow in Europe, as a supplier we can ensure exceptional levels of customer service, responsiveness and innovative technologies."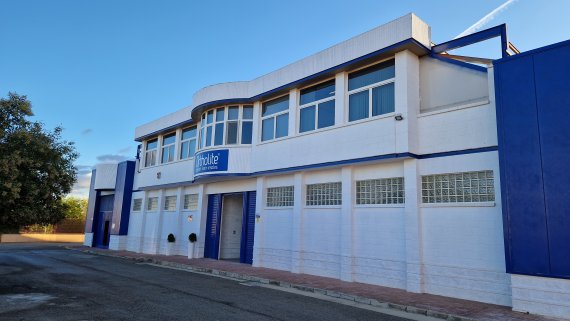 The expanded location in Spain is part of OrthoLite's vertical integration strategy. This allows the world market leader in the field of insoles to exercise complete control over its own supply chain and production. The brand partners benefit from the reliability and responsiveness achieved as a result. From Spain, OrthoLite can deliver anywhere in Europe within two to four days.
40 extraordinarily talented employees in Spain that take care of the needs of European brand partners. The location of the factory is Almansa - the region is known as the shoemaking capital of Spain with a 400 year history in the craftsmanship and trade of shoes. This tradition combines OrthoLite in Spain with innovative products and technologies. This includes new production techiques , equipment and software technologies  that reduce waste, increase speed , and consistently deliver the highest quality control through improved laminating , die-cutting and molding techniques.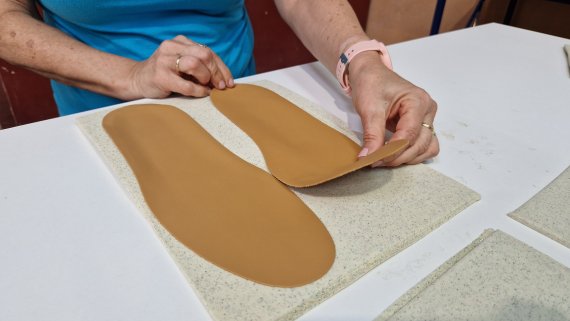 The factory primarily serves "Made in the EU production" for work, outdoor, fashion, clothing, comfort, casual, sport and luxury footwear brands with highest quality insoles
OrthoLite's capabilities in Spain include:
Leather and textile lamination
Heel cups, wedges and insoles both molded and die-cut
Faux leather insoles for premium fashion brands
OrthoLite ESD Shield®, the world's first and only mechanically bonded and glueless ESD insole technology.
OrthoLite O-Therm™, the first and only aerogel-infused, open-cell PU foam cold-block solution that can be used not only as an insole, but also as a strobel layer or lining.
The highest sustainability standards have always been a priority for OrthoLite since the company was founded in 1997. And operating its own factories means that OrthoLite can implement best practices in sustainability - not only in product innovations but also in its process. In addition to the company's "zero waste initiative," OrthoLite's new facility in Spain adheres to the strictest rules in terms of environmental and sustainable best practices, including third-party certifications by the HIGG Index.
Increasing recycled content and bio-content of its insoles also has been an ongoing mission. OrthoLite's portfolio of sustainable insoles includes GRS-certified formulations that contain a minimum of 20% recycled material. OrthoLite's Spain facility produces GRS-certified insoles including its new HybridPlus-Bio and HybridPlus-Recycled formulations.