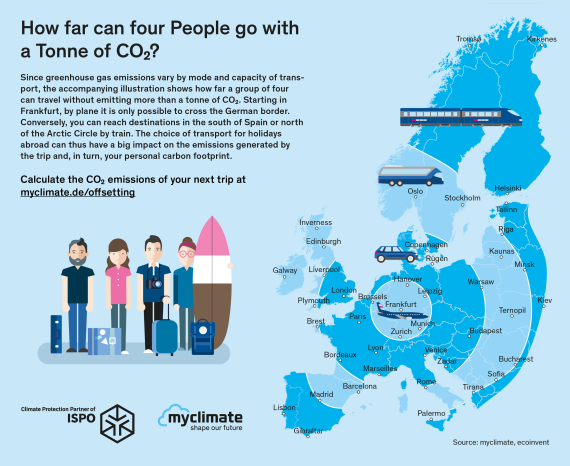 The amount of CO2 we emit per person-kilometre varies greatly from one mode of transport to another. What can we do to keep our greenhouse gas emissions on the road as low as possible, but without losing the fun factor? It's actually not that hard. Even by making small changes towards a more conscious lifestyle, we can all become active in the global project of climate protection. So get going!
With these three tips, you can easily make your life more sustainable.
If you prefer the train or the city bus to your car, it's good for the climate. Compared to a private car, you save up to 70% of CO2 emissions for the same distance. Of course, a bicycle is also a good way to get from A to B. Cycling is not only good for the environment, it also generates less noise emissions, is even cheaper than public transport and also improves your own fitness. A clear win-win situation.
Berlin, Venice, Amsterdam and Vienna are easily accessible by night train. There is also a wide range of long-distance travel options by coach or long-distance train. Particularly in Europe, air travel can be easily avoided. This also pays off for the climate.
Off-roaders are out. The bigger and heavier the car, the higher the consumption and the higher the CO2 emissions. We therefore recommend paying attention to the emission values when buying a car. Electric cars are significantly lower in emissions than fossil fuel vehicles when used for many years (varies by electricity mix).
Get the myclimate climate bookletand find out all the information and background on the subject of climate change. You will also find simple tips and tricks on how you can bYou can make your everyday life more conscious and climate-friendly with just a few small changes.