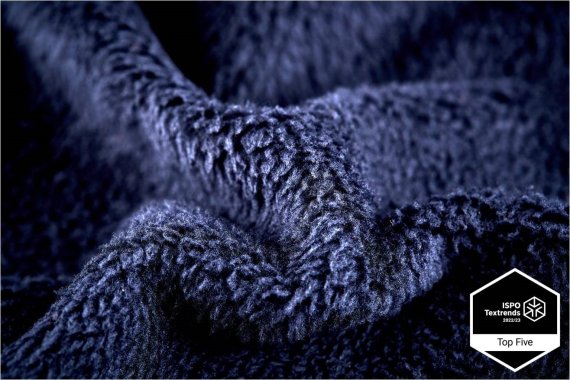 Under the name "Stormfleece," Singtex Industrial has patented a unique single-layer woven technology that combines softshell and fleece to achieve the right balance between breathability, windproofness and/or waterproofness. The tightly woven surface protects against wind and/or water without the need for lamination. The single-layer construction is durably washable and can help reduce chemical use and energy consumption during the production phase compared to 2- or 3-layer fabrics. Stormfleece Plus is available with double-sided fleece. Recycled S.Café® polyester was used to produce Stormfleece, with waste coffee ground added into yarn through Singtex's patented technology.
Grand Textile specializes in functional fabrics and knits for sportswear, outdoor and baselayers. Presented is a nylon & spandex fabric combining different yarns and treated with the patented "Color Max" finish. Due to the different yarns on face side, the color is absorbed differently during the dyeing process. The result is a unique pattern and color combination. The Color Max finish is currently manufactured exclusively in Taiwan. The fabric was awarded best product for FW 2022/23 at the ISPO Textrends in the category street sports.
In addition, Grand Textile focuses on sustainability: for example, the company continues to expand the share of recycled polyester yarns and all chemicals are bluesign approved. In 2020, approximately 7.5 million meters of recycled poly fabrics were produced, an increase of 80 percent compared to the previous year.
Founded in 1968, Chia Her Industrial is an R&D-oriented and vertically integrated textile manufacturer and supplier. The company specializes in spinning wool, cotton, weaving, dyeing, finishing, laminating and special finishing. At the ISPO Top 10 Textile Trends 2022/23, Chia Her presents a bottom fabric for outdoor activities. The face side of the air-textured yarn has a nice, soft hand feel. The back side is made of a blended yarn of wool and spandex. It is brushed, very comfortable and warm and very suitable for activities. Other examples from the new collection include a recycled nylon fabric with laser film on the top, and a weft stretch with a mélange face and a wool back.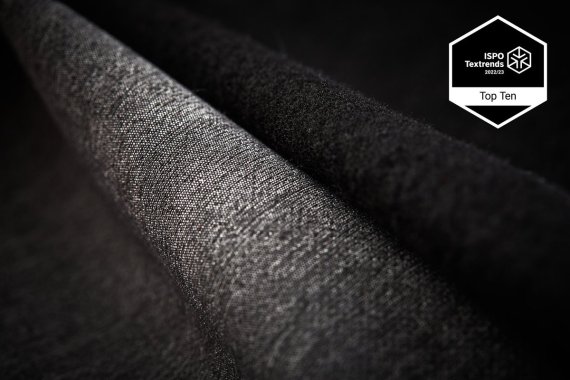 Specializing in functional sports materials and apparel, Eclat Textile continues to advance its development. The Aerojac™ fabric in the Eclat series has a technical mesh structure for high ventilation and pull-push moisture management for a comfortable, functional and stylish look. The Softform product reduces production processes but with special construction designs and materials, combining three main innovative functions, namely light weight and permeability, flexibility and comfort, and keeping warm in winter.
U-LONG High Tech Textile is among Taiwan's largest and most innovative stretch fabric manufacturers. "Hyperbreeze" is a woven multi-function stretch fabric with the unique mini hollow structure. As a result, Hyperbreeze offers excellent air and moisture permeability while providing UV protection. It combines durability and comfort with excellent abrasion resistance and power stretch. Hyperbreeze is not only a patented multifunctional fabric, but also environmentally friendly and chemical free.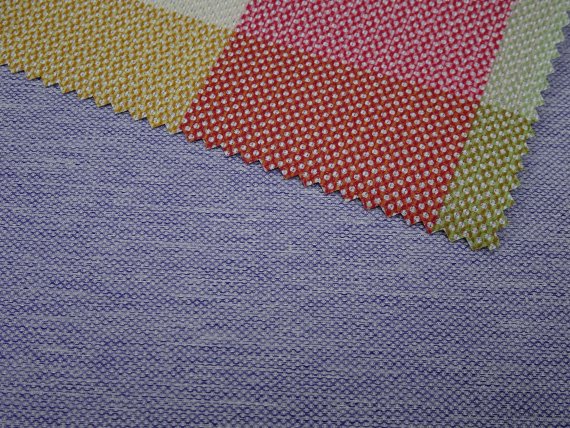 BenQ Materials specializes in material science. As the world's leading manufacturer of polarizers, BenQ has extended its materials science expertise to consumer products and developed Xpore, a nanoporous membrane technology. Xpore provides durable waterproofing and robust windproofing without using PFCs or PTFE, and even blocks bacteria and mites. In addition to exceptional breathability, Xpore is lightweight, quick-drying, environmentally friendly and non-toxic. The company has two brands. In addition to Xpore for apparel, AirySektor for health care and home care.
The Taiwan Textile Federation (TTF) supports and promotes the Taiwan textile industry. Established 1975, the TTF has aimed to provide a versatile service, including market promotion, industrial development, market information analysis, design capability enhancement, production, and management improvement.