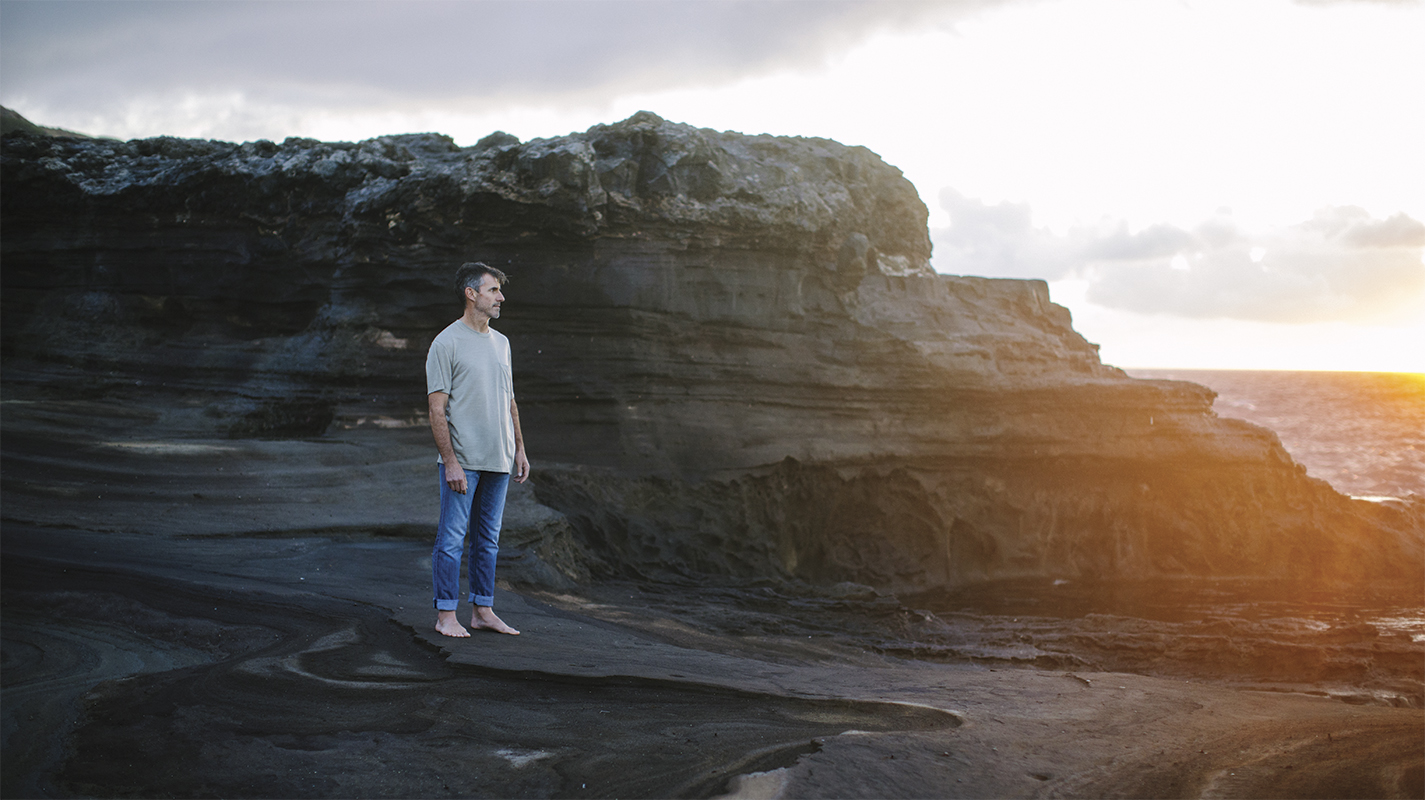 What are our clothes made of? Very few of us know exactly. But many consumers would agree that they prefer to have natural garments instead of plastic touch their skin. icebreaker has made this fact a goal and decided to become plastic-free by 2023, without artificial fibres in their products.
"People are making more conscious decisions about the foods they eat, and what they put on, or next to, their skin," says Greg Smith, Global Brand President. "We want to change the conversation around how clothes are made and the synthetics within them and make the information accessible, to enable more conscious purchases. The apparel industry is the second biggest polluter in the world. As an apparel brand, we want to take charge and lead with positive change."
Today, 87% of icebreaker's fiber use is natural. Greg Smith says "We're pretty proud of this, but knew we had to strive for better and after listening to our consumers, we are. Our long term product vision to be plastic free first starts with our materials. We'll be looking at how we replace, renew and rethink our collections with 100% natural fiber alternatives."
While natural fibers like merino degrade and break down over time, man-made fibers like polyester remain virtually intact and unchanged in aquatic conditions, such as the ocean.
So it's not only the environmental impact during production that matters, but also the care of the garment after purchase. With each wash, microfibres are shed from clothing and end up in the water. With synthetic clothes these are microplastics that are difficult to degrade. Instead of being degraded, synthetic materials are only broken down into smaller and smaller particles by UV light and wave action in the ocean but remain existent in the long term. Natural fibers on the other hand slowly biodegrade under certain conditions and do not pollute the environment permanently.
In addition to the fibers used, the environmental impact also depends on how often clothes are washed. Studies show that up to 700,000 fibers end up in the water per wash. This is why it is a really important step towards protecting the environment to wash only when it is actually necessary. Drawing attention to this issue, icebreaker launched #teesforgood, a campaign to promote wearing shirts several times between washes. T-shirts were worn for a week and the icebreaker community was made aware that merino is naturally odour-resistant. 57,000 people took part in the campaign, resulting in an estimated 750 million microfibers less being washed into the oceans.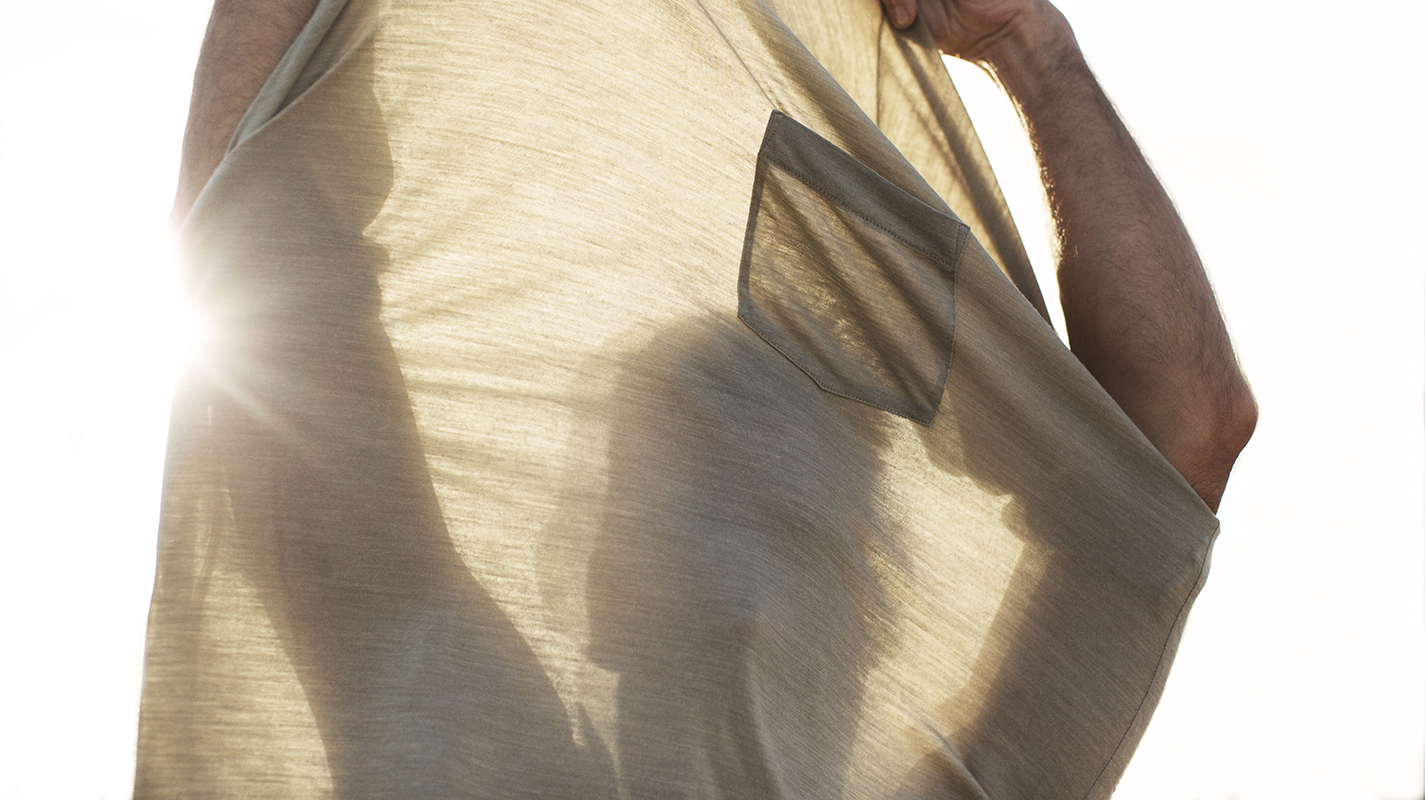 Even when it comes to their own products, icebreaker wants to become more climate-positive and reduce the ecological footprint. Therefore, the company has commissioned a study to calculate the environmental impact of their classic base layer, which is made of 100 percent merino wool. This involves measuring the ecological footprint as well as the energy and water consumption from the sheep to the finished shirt. The data gathered will be used to measure the impact of merino clothing and to improve it in the future.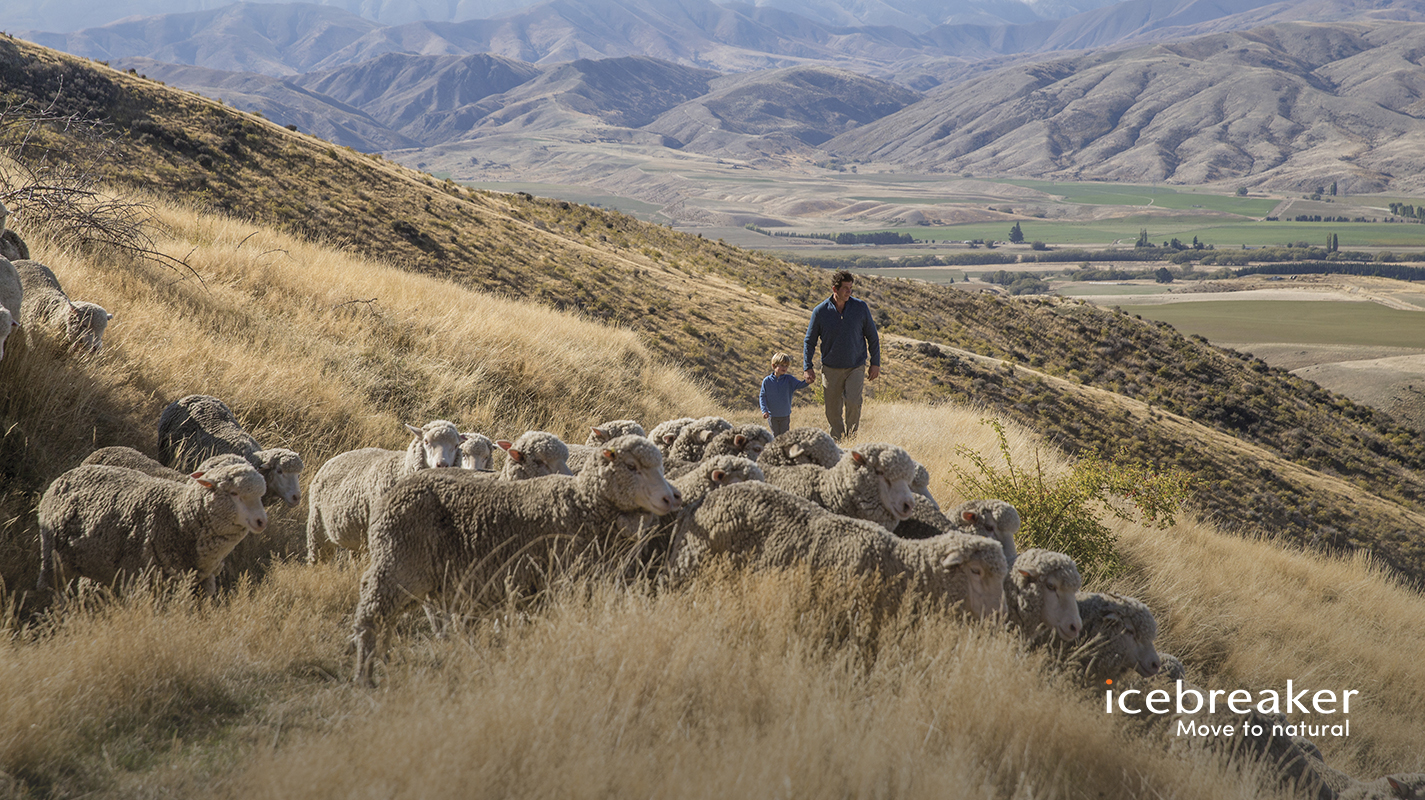 For three years now, icebreaker has also been publishing all sustainability efforts in a Transparency Report to show progress and drive positive change. The aim is to act sustainably and ethically as a company in the long term. This also includes building respectful relationships with farmers and all other parts of the value chain as well as transparency under which conditions a piece of apparel is produced.
Further insights into icebreaker's philosophy and products are also available in workshops and keynotes at ISPO Munich Online from 1 to 5 February 2021, as well as in the Icebreaker brand room.
Monday, February 1st: Workshop, 12:00-12:30
Topic: "FW21 product Innovation and Award celebration ZoneKnit™ Hoodie"
Speaker: Jan Van Mossevelde (Vice president, General manager icebreaker EMEA)
Wednesday, February 3rd:  Key Note, 16:55-17:10 
Topic: "Mike Horn x icebreaker"
Speaker: Mike Horn (professional explorer and icebreaker ambassador) 
Friday, February 5th: Workshop, 12:00-12:30
Topic: "Plastic free by 23"
Speaker: Julian Lings (Senior sustainability manager)
New Zealand clothing brand icebreaker is pursuing ambitious sustainability goals and putting nature at the heart of its corporate philosophy. These green points make the brand's environmentally conscious approach transparent, true to its motto "move to natural".