Imagine the 70's, on a barren mountain plateau of Abisko in Sweden's far north. It's an unbearably cold and windy night. And there is Åke Nordin, the founder of Swedish outdoor brand Fjällräven in his bivouac. Bitter cold was Åke's least favourite aspect of outdoor life. While he lay there, teeth chattering, he had no idea that 50 years later he would be celebrated as a true pioneer and that his company Fjällräven would be one of the most famous outdoor brands in the world. No, in this very moment he was fighting the cold and began wondering if perhaps he could invent a jacket in which it was impossible to freeze.
Today, this jacket – the iconic Fjällräven Expedition Down Jacket - is the first choice for cold temperature. Everywhere around the world - from city to nature - this jacket is worn on freezing winter days. For the Fall & Winter season 2020, Fjällräven expanded the concept into a versatile series of cold weather protection - The Expedition Series.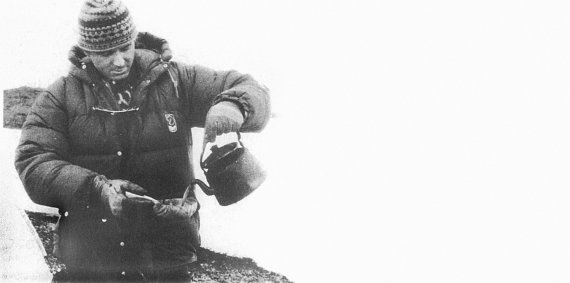 But let's go back to the start: After his return from the cold night out in nature, Åke started to design a functional garment that stopped the wearer from freezing. He sewed a jacket of durable Rutarme polyamide (nylon) fabric comprising a smaller jacket inside a larger one. He filled these ducts with goose down and feathers but packed the shoulders with a layer of Dacron polyester fibre to prevent them from compressing and losing insulation when wearers carried heavy tools in their pockets. He fitted the jacket with an insulating hood that covered everything but the eyes when pulled tight, and he made the garment long enough to cover the wearer's bottom. After testing his prototype carefully, Åke began producing the Fjällräven Expedition Down Jacket in 1974.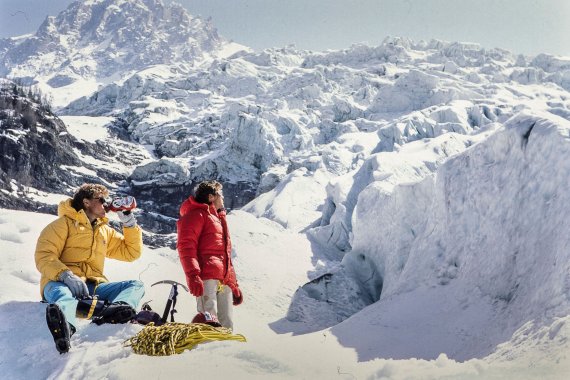 Over the years, the Fjällräven Expedition Down Jacket has been used by Swedish Polar Research Secretariat expeditions in the South Pole and Greenland. It has warmed sled dog drivers high in the Arctic Circle and rock climbers at Himalayan base camps. And on top there was a time, when Fjällräven sold more Expedition Down Jackets in a fashionable district of Stockholm, than anywhere else. 
When Åke Nordin was asked how he managed to become a key player in Swedish fashion, he bristled slightly: "Fashion doesn't interest me. I've always done things because I need them myself." The key factor is simplicity. Åke hated being cold. So he designed a jacket that insulated against freezing temperatures better than any other on the market. He made it blue because blue is his favourite colour. He made the hood laces yellow because yellow and blue together reminded him of the Swedish flag. This bulky jacket has since been designated a work of art by a court of law – not a bad outcome for someone who simply wanted a garment to keep him warm.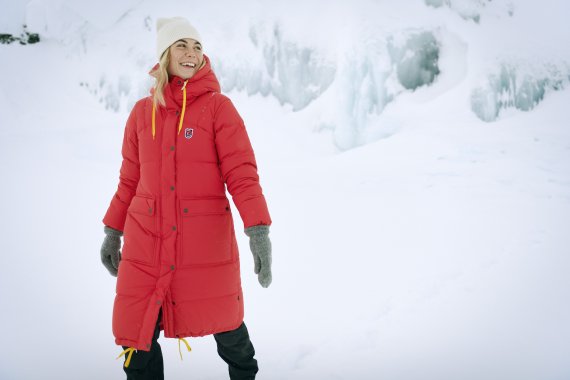 The extraordinary endurance shown by the original Expedition Down Jackets (many of them are still in use today) suggests that Fjällräven's design philosophy works. The ever strong focus on functionality creates products with timeless design that stays contemporary and gives the owner no reason to replace them. This is great for the user, but for the environment too. A report recently published by Mistra,The Swedish Foundation for Strategic Environmental Research, studied the relationship between a garment's life cycle and its environmental impact. It found that by using a jacket twice as much as the average jacket is used, (approx. 140 times x 2), its environmental impact can be reduced by 49%. So maybe it isn't a total surprise to hear that when the designers developed the new 1974 Expedition Series, they were heavily influenced by the tried-and-tested functionality of the original.  
"We wanted to offer outdoor enthusiasts more versatility within our assortment, keeping to our high standards of sustainability while at the same time honouring our heritage", says James Lee, designer at Fjällräven. All the jackets in the new series use 100% recycled nylon in both the face fabric and the lining. The models that use down as insulation, use only Fjällräven's ethically sourced, 100% traceable down. 
The Fjällräven Down Promise is recognized as one of the best in the outdoor industry. Find out more on the Fjällräven Website: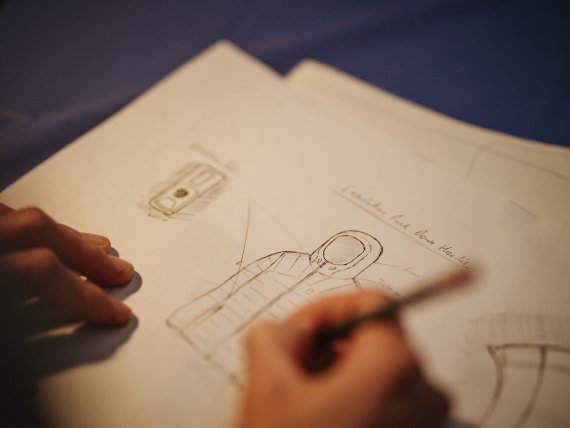 And then there's the element of repairability. "We take a lot of pride in creating clothing and equipment that lasts for generations – as an important aspect of sustainability - but for that to be possible, there has to be some measure of repairability built in from the start", says James. The drawcords on the hood and waist of the Expedition Pack Down Jacket have been designed to be easily repaired in the field and the front zipper can be replaced without any down insulation spilling from the down channels. The other models all have similar solutions.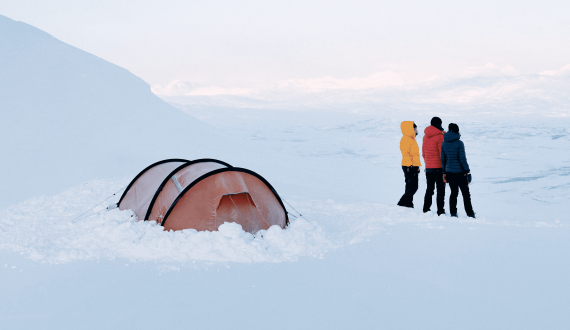 The Fall & Winter 2020 Expedition Series consists of a number of products, among them: the Expedition Down Jacket W/M, a model update of the original jacket from 1974, as well as the Expedition Long Down Parka W/M, a well-insulated long parka for when temperatures drop to their lowest. Two lighter, packable models can be used both as effective midlayers on cold winter trekking adventures and as reliable insulation outer garment during the milder months: The Expedition Pack Down Hoodie W/M and the Expedition Lätt Hoodie W/M. The series comes in bright, clean colours and with iconic details that clearly salute the original Expedition Down Jacket from '74. Following the successful launch of the series in Fall & Winter 2020, Fjällräven adds the Expedition X-Lätt Jacket W/M in Fall & Winter 2021. This jacket brings even more versatility, lightness and functionality to the family.