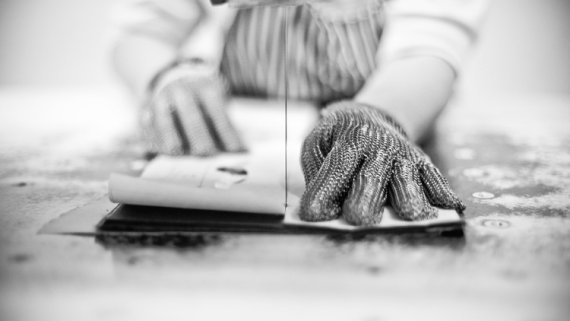 A Unique Design Project to Create the Über Jacket
The aim is not to put the jacket into series production, but to provide the industry with the most detailed product study possible. This means that all of the market research data and details of the materials used will be made available together with the jacket design. It will likely be the sports industry's first "open-source" jacket.

The project was inspired by the car industry, where design studies and test models are part of the development process. The Über Jacket will be designed in exactly the same way, from scratch, without taking into account previous trends or conventions. This is how Gerhard Flatz from the sportswear manufacturer KTC and Markus Hefter came up with the idea to join forces for this project.
ISPO is always in touch with the many innovations in the sports industry, and the project to develop the Über Jacket together with consumers as part of ISPO OPEN INNOVATION will be a chance for the organization to give something back to the industry, since most companies just don't have the time to produce complex design studies as part of their everyday work.

If you're not yet a member of ISPO OPEN INNOVATION, you can join here. 
The Über Jacket is the Perfect Jacket for the Future

And now it's your turn: Fill out our questionnaire about the Über Jacket and tell us what features you think a high-performance winter sports jacket should have. We're looking forward to receiving your specific ideas about what the ultimate jacket of the future should look like. Should it have temperature sensors or built-in wearables? Should the length be adjustable?

Be as creative as you like. The more innovative, the better.

You can find more details and the questionnaire on our Über Jacket project page.

You'll have until January 19 to take part. After that, we'll need you as part of the "jury", too: You'll be able to vote on the best ideas for the Über Jacket on the ISPO OPEN INNOVATION platform.
Designers from the ISPO ACADEMY Masterclass will then turn the best ideas into real design studies. And consumers will be able to evaluate them. Finally, the winning design study will be turned into a real design, which will be presented at ISPO MUNICH 2018 and made available to the industry as a product study.

So share your ideas with us, and help us develop the Über Jacket, the ultimate winter sports jacket of the future! >>>