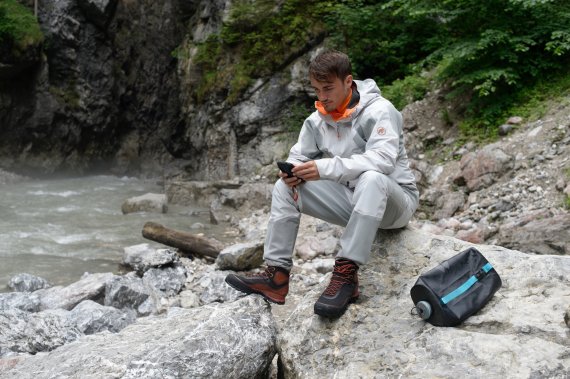 Rocky ground above the tree line, narrow paths and demanding terrain – if you want to meet the challenges of the mountains, you need the right equipment and a good understanding of the terrain. And when you're using the equipment in different situations, you need to adapt perfectly to your conditions to allow for maximum comfort and safety. No matter what the path looks like and where it leads – every new adventure in the mountains requires skill and instinct and sure-footedness, and ultimately weather-proof, functional outdoor clothing and the right gear. Because at the end of the day your outdoor equipment needs to be as adaptable as the changes in conditions – whether you're on a challenging hike in alpine terrain or scrambling on exposed ridges with rock climbing passages.
In other words: Outdoor enthu­siasts need equipment that can cope with this wide range of conditions. That's why you need to think about the different situations when you're packing your gear. If you're planning rock climbing passages, you definitely need harness and ropes. And fun in the mountains and the valleys can easily turn sour if you choose clothing that doesn't protect you against wet or cold weather. Even in summer, rapid temperature falls, snow and thunderstorms can occur, depending on the region, so if you're walking in the mountains you need to prepare properly in advance. In general, you should make sure that your functional clothing forms the basis of your equipment. It provides you reliable protection from cooling down too much, and from cold and wet conditions, but it can only help you if you combine different layers of clothing with one another. The well-known onion principle is important here – because putting on or taking off individual layers allows you to regulate the temperature in the clothing so that you feel warm yet don't sweat excessively. When it comes to mountain boots for climbing or rock shoes, it's not just individual capabilities but also personal preferences that matter. In any case, it's advisable to prepare a backpack that's light and, depending on the activity and route, also has space for ropes, climbing gear and other outdoor equipment besides a functional outdoor jacket.
There's a good reason that the ISPO Award Jury awarded the title of Product of the Year to the Forge S from Tecnica. The boots' features passed the test with flying colors in the open, and the ankle padding showed no pressure points. The anatomically pre-formed fit wraps around the foot like a shell, allowing your feet to find the necessary grip with every step, while providing optimal protection. Thanks to the unique, patented CAS machine, specialist stores can match the right fit and foot bed to individual customer's anatomical requirements in just 20 minutes.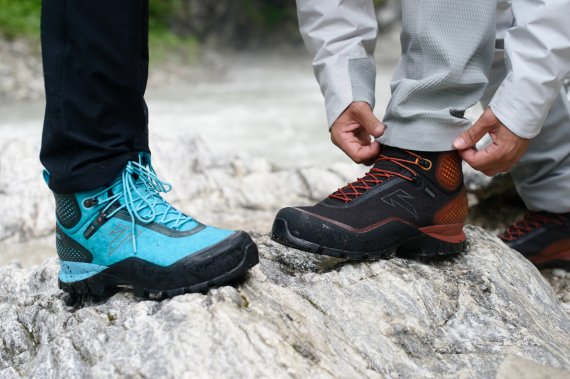 Thirsty? When you're on longer mountain hiking trips in alpine terrain it's a good idea to have enough water available. But you often need to save weight, so the HydraPak is the perfect alternative – you can fold it to one quarter of its overall size if necessary, yet it's an extremely stable container.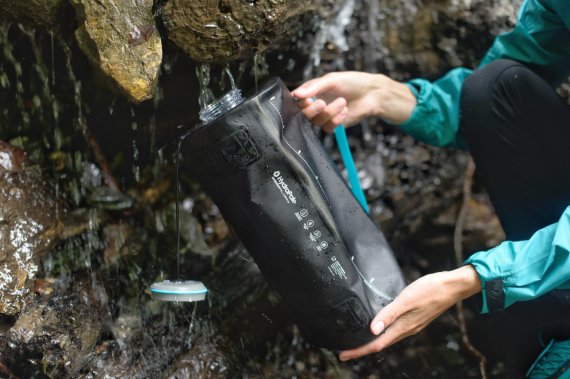 Perfect for wearing in the mountains. This multi-functional jacket from Mammut offers amazing freedom of movement and is extremely light. Thanks to its Gore-Tex membrane it's also the ideal choice when it rains because you stay comfortably dry.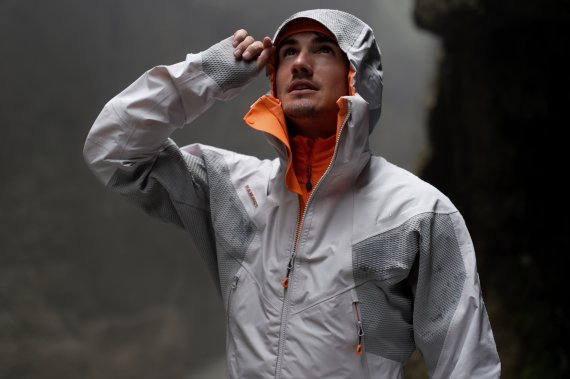 You can work up quite a sweat when hiking up or down in rugged terrain. Wouldn't it be great to have a backpack that keeps your back dry, remains in place and still guarantees enough freedom of movement and load control for narrow rock climbing passages?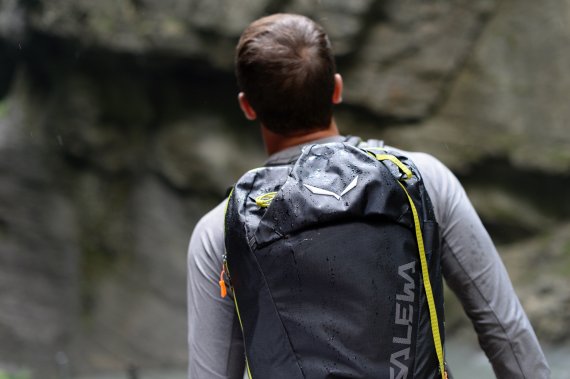 A hoody for colder temperatures without unnecessary trimmings, reduced to the minimum. Really comfortable to wear as well as being warm thanks to the Powerfill insulation at the right points of the body.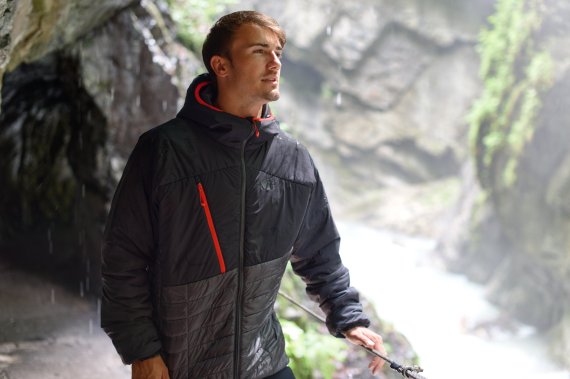 According to the manufacturer, the new outdoor smartphone from Land Rover is "a phone for everyone who loves the adventure and needs a phone that can withstand any challenges". In our test, some of the features really stood out: The Explore is shock-resistant, waterproof, has a large battery, and the display is easy to operate with gloves. The phone is also impervious to salt water and cold.