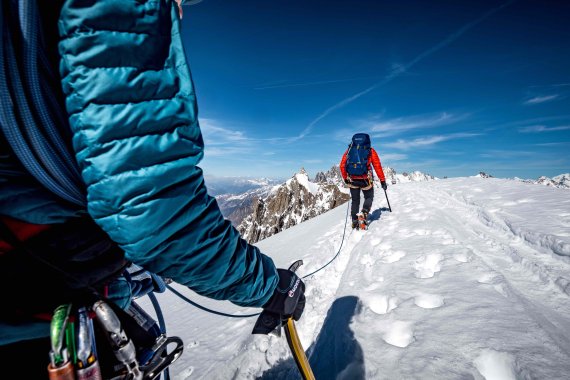 "It looks like down, feels like down, has comparable thermal output, but is completely synthetic," is how Jochen Lagemann, Managing Director PrimaLoft Europe and Asia, describes the Black Insulation ThermoPlume® insulation filling. PrimaLoft presented the material last year. Roughly 40 brands will launch products, predominantly jackets, using the new insulation at ISPO Munich 2018.
The benefits of PrimaLoft® Black Insulation ThermoPlume® for customers and manufacturers at a glance:
Compressible, lightweight, and soft

Warmth even in wet conditions

Water resistant

Thermal output comparable to a 550 CUIN down filling

Look and feel similar to high-quality goose down

Simple processing (with

down

blowing machine), thus feasible in several styles
Using

polyester

fibers means no animal products need be used – in contrast to down

More cost effective manufacture and processing than high-quality down

Price-stable
PrimaLoft® Black Insulation ThermoPlume® is made using small, silky bundles of fibers that join together to form a loose insulating filling. That's one difference to the other PrimaLoft® insulation materials, says Lagemann: "Our other synthetic insulations are delivered and processed as staple fibers, one classic roll at a time."
With its good insulation performance, its hydrophobic properties, the look and feel, and easy processing, PrimaLoft® Black Insulation ThermoPlume® is being implemented by manufacturers in very versatile ways. For example, in midlayers for alpine adventures, in warming jackets for light hikes, and in warming all-weather jackets for everyday life in the city.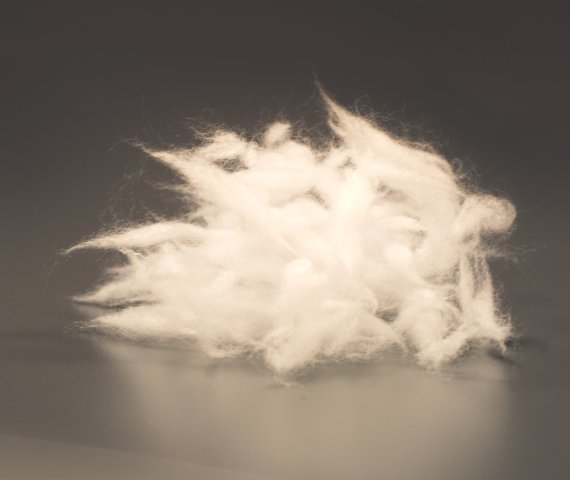 PrimaLoft® Black Insulation ThermoPlume® is seeing excellent acceptance amongst brand partners, retailers, and end consumers alike, says Lagemann. In addition to the high functionality, Lagemann also believes that a crucial point of success is the fact that the fiber bundles offer an ethical alternative to animal-based products.
This aspect also motivated Austrian ski and clothing manufacturer HEAD Sportswear to switch its entire ski jacket collection for the coming winter season. HEAD Sportswear marketer Stefan Rauch: "In HEAD Sportswear, we want to switch from faunal materials such as down or fur in the long term."
The "heat retention" is the same as down, explains Rauch. "The feel and appearance outperform down in wet conditions." This is said to have made Head's transition to synthetic material much easier.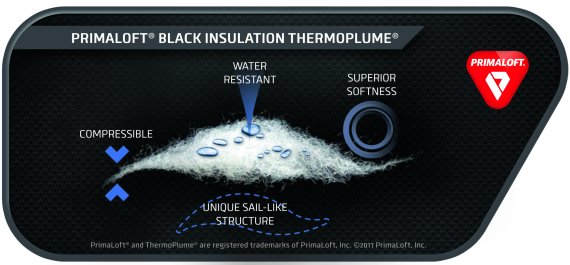 Also highly convinced by the PrimaLoft insulation is the brand Sun Valley. After more than 30 years, the brand replaced all of its down insulation with PrimaLoft® Black Insulation ThermoPlume®.
One of PrimaLoft's first launch partner was British outdoor brand Montane. Marketing Director Terry Stephenson: "Being the first British outdoor brand to launch PrimaLoft® Black Insulation ThermoPlume® in our products has exceeded the demands of our customers." The people at Montane were also very satisfied with the performance in athlete product tests.
Brands such as Inov-8, Maier Sports, Maloja, Mammut, Millet, New Balance, Rossignol, Schöffel, Tierra, and Tommy Hilfiger are also using the PrimaLoft® Black Insulation ThermoPlume® insulation material.
No wonder why PrimaLoft® Black Insulation ThermoPlume® is already being further developed. Jochen Lagemann reveals that they're already working on a further development of the product range for such loose insulation fillings in order to "respond even more specifically to the needs of brand partners."