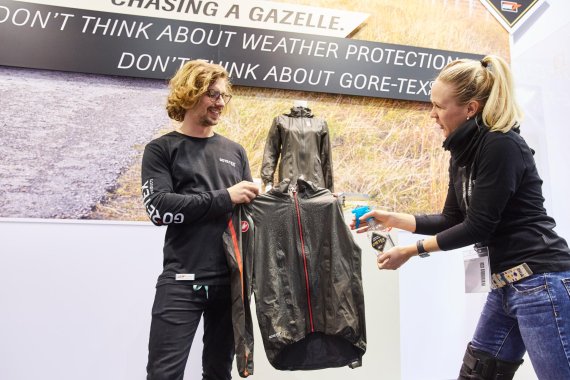 Gore Tex wishes to switch to PFC-free production in the future
Such as, for example, Gore Tex, which announced at ISPO Munich 2017 that its production will be PFC-free in the future. Columbia has already moved and is represented at the trade fair by the bluesign-certified pure white Out Dry Extreme Eco.
At Patagonia, environmental protection has been a tradition since the company was founded in 1973.
"Our first and greatest interest is in the wellbeing of our planet. We are all humans, who wish to experience unspoiled nature. Protecting these areas is much more important than any business. How does the saying go? Nobody can do business on a dead planet," says General Manager Ryan Gellert.
Patagonia calls for a rethink
Patagonia calls for a rethink, not only in the sense of nature, but also in the value chain in industry – in accordance with the motto "reduce, recycle, repair, resell" .
Through the sustainability project "Worn Wear" the Californian company also encourages the repair of damaged functional clothing, instead of a new purchase.