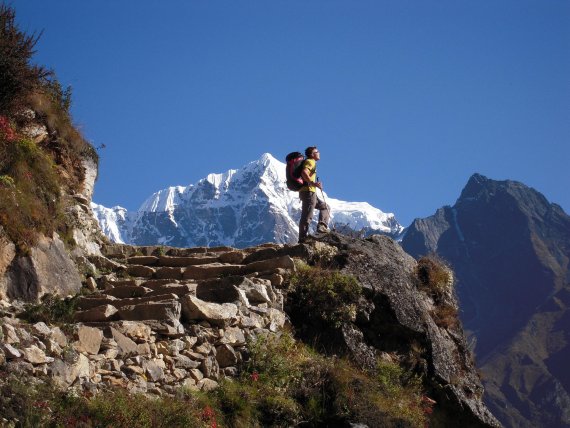 Philipp Ringli and Emanuel Vinzent from Switzerland invented the Peakhunter app: "I had the idea when I arrived at a summit and wanted to check out my last entry in the log book but it was pulled out and forever lost", says graphic designer Ringli. He then thought: "How about a digital summit log?"
GPS-proven log-in
With the help of the computer scientist Vinzent they put his plan into action and created the Peakhunter app. You can only access the digital log book and register summits while actually there, as the position of the "peak hunter" is determined by GPS. Like with a classic summit log cheaters have no chance! The app can be run offline and is available for iOS and Android.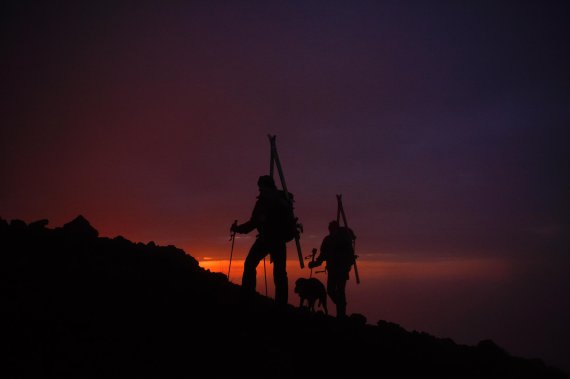 Hills from 30m on in database
30,000 users have already registered more than 19,000 summits. New destinations being added every day – especially in Switzerland, Austria and Germany. Even hills with a minimum height of 30m can be recorded, which also makes the Peakhunter app a fun tool for families. In the digital log book Peakhunters find route descriptions with pictures that can be used for information and inspiration. As well as a ranking for the most hardworking Peakhunters, little challenges are also being offered, like climbing a given number of summits in a certain area in a specific time.
At ISPO MUNICH Peakhunter was given ISPO AWARD in the "Outdoor (Software & Apps)" category.
A pro version that includes offline maps and tips for route planning is also in the works.