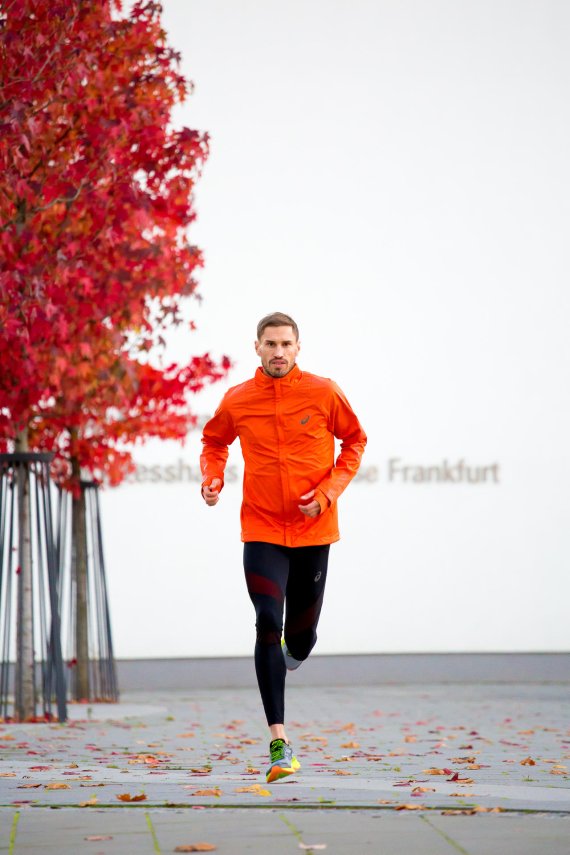 As a start, Sebastian Hallmann described himself as "quiet, absolute quiet" (read his ultrarunning tips here) – now wonder after 68.47 kilometers. Those familiar with his biography won't be all that surprised by the 40-year-old's success. Hallmann was the 2008 German champion over 10,000 meters, and has collected a total of 24 medals at German championships.
51.23 kilometers! Bianca Meyer has also provided good arguments for why she is a recognized running expert. Naturally, it isn't the first time that she's proved her quality: She's a four-time German champion.
Job vacancies in the sports business: Click here to see the job board offers >>>
Meyer and Hallmann are running pros. That doesn't mean they earn their livings with competitions like Eliud Kipchoge or Dennis Kimetto. No, they help others to reach their athletic goals. Hallmann has gone self-employed a running consultant and coach, and Meyer has even founded her own running company.
ISPO.com asked the academically trained political analyst and degree-holding management assistant after their masterful victories in Munich: How can you self-finance in the running sector after a career as a top athlete?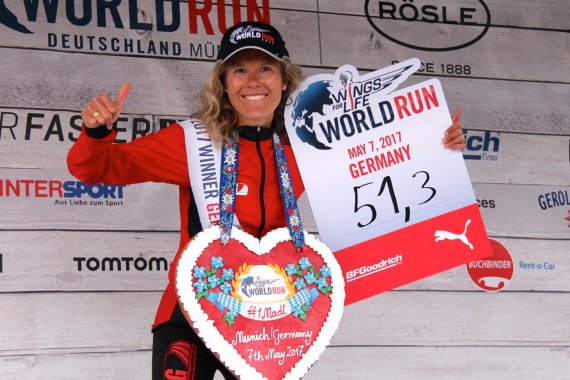 Sebastian Hallmann and Bianca Meyer in an interview: Earning money with running
ISPO.com: Ms. Meyer, Mr. Hallmann, congratulations on your incredible performances! You ran for a good cause in Munich. But how well can you live as a running coach and running entrepreneur?
Sebastian Hallmann: I manage. (laughs) Of course, name recognition, professional experience, and your own bearing do play a certain role in which subareas the running business offers you can gain a foothold.
Bianca Meyer: I don't see myself as a running pro, there's a different caliber and far better runners there. I couldn't live off of that. But I am very lucky to have made my passion for running into my profession. Nine years ago I founded the Running Company, a running school. We provide hobby runners in Munich with various professional training options, from beginners courses to half-marathon and marathon preparation.
What sources of income still have potential for runners?
Hallmann: Potential is everywhere, you as a runner or running service provider can authentically and competently offer your customers and partners an added value. That's for retail, to event organizing, all the way up to individual support for runners.
At the end of the day, the field is so broad that you couldn't tap every possibility without the quality suffering, anyway. What counts here is quality over quantity, and concentration on what you can do best – then all parties will ultimately be satisfied: me as the provider and my customers with the service.
Sponsors, partners, and social media in running
How do you get sponsors for your running activities, or for yourself personally?
Meyer: I currently don't have my own sponsors, but I'm happy to receive offers anytime. (laughs)
Hallmann: If you get contacted, naturally it makes the persuasion work regarding a cooperation easier. But usually it's the case that partners get active more for a personal sponsorship. Nevertheless, I do need to get active myself for support for my events. But the transition is fluid.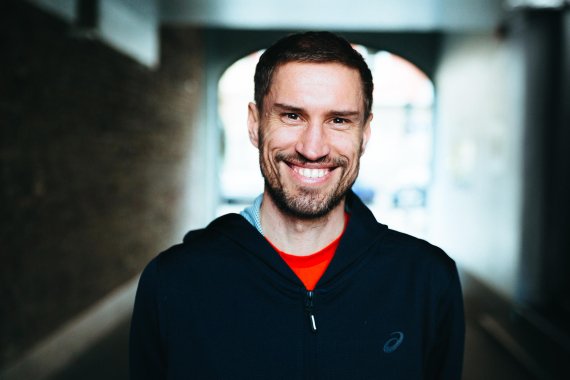 How important are social media on the one hand, and local running groups on the other, for you as acquisition instruments?
Meyer: Social media is a huge topic, and it's impossible to imagine running without it anymore. Social media helps us to stay in contact with our community. That is why we at the Running Company are also represented on various social media channels. You can find us on Facebook, Instagram, and Twitter.
Nevertheless, I see referral marketing as more important of an acquisition instrument, and most importantly satisfied runners (that is, customers), since then they'll be glad to go on a running vacation with us again. That way, at the Wings for Life Run in Munich, there were five runners on the Running Company team who had traveled all the way from Berlin, Stuttgart, and North Rhine-Westphalia – I think stuff like that is great.
Hallmann: From my point of view, social media has long since stopped being just a trend, and is now an absolutely established medium. The local running group organizes or sometimes even forms in part through a kick-off on social networks.
Most participants are active on social media and use it to communicate. Basically, social media has changed societal communication and thereby offer a broader, if not even the most important, opportunity to present yourself. Online and offline are no longer dissociable.
Train with Sebastian Hallmann and Bettina Meyer
Is there a professional dream that you still want to fulfill with running?
Hallmann: I don't have any dreams in that regard. There are lots of exciting projects that are interesting in their implementation. Like I said, not everything can be realized, since otherwise the quality of other offers would suffer. And there are still things in life besides work and sports that are worth tackling.
Meyer: My dream has already come true – with my own running school.
How, when, and where can hobby runners train with you?
Hallmann: It's easiest at the Urban Runners Munich on Wednesdays at 7:30 p.m., in front of the Park Café in Munich. This running group is even free for participants.
Otherwise, there's a running technique class that meets on Tuesdays at 7:00 p.m. in the Schyren Stadium. Depending on how it works out in terms of time, there is a diverse running training session every so often on Sundays – or you can visit one of my running workshops or running camps.
The most exclusive variant is naturally to make use of a personal training session. You can get all of the information on my website www.sebastianhallmann.de or on Facebook.
Meyer: We at the Running Company offer more than four group training classes at various locations in Munich each week, all year round.
Video: Wearables – Added value for every runner