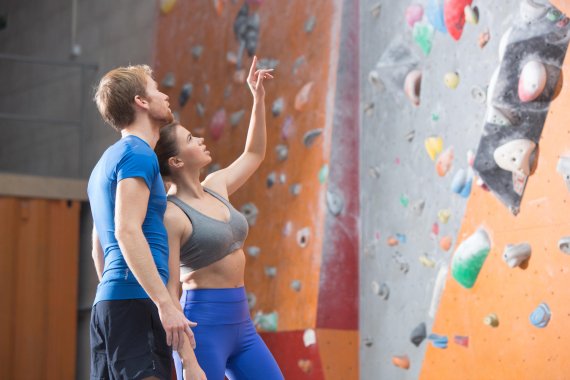 The numbers speak a very clear language: In the year 1989, there were already no more than 20 climbing halls with over 100 square meters of climbing space in all of Germany, according to the Deutscher Alpenverein (DAV). Eleven years later there were already 180, and by 2015, 440.
Risen accordingly is the number of indoor sports climbers. According to the DAV, roughly a third of its members are sports climbers. If you consider the development of the membership counts of 686,000 in 2004 to 1,132,000 in late 2015, the result is enormous growth. Not taken into account is the number of bouldering halls, and according to the DAV, those have climbed even higher. The club doesn't have data on this point, however, as "boulderers are traditionally less active in the Alpenverein than climbers," says a spokeswoman.
This growth did not go unnoticed: When Adidas declared in 2008 that it would invest in the outdoor market and subsequently signed pro climbers Alexander and Thomas Huber as spokesmen, it was a declaration of war on the formerly traditional brands that had been spoiled by the stable success of previous years. Three years later, Adidas acquired the American climbing brand Five Ten for USD 25 million, making it possible for the global player to achieve what some wouldn't have thought was possible at first: the credible entrance into the sports of climbing and bouldering.
With the "Adidas Rockstars," the brand is now organizing one of the scene's most renowned bouldering competitions – and worldwide, at that. Other brands are profiting from the boom as well. Wolfgang Rösch, sales manager of the American climbing brand prAna: "The climbing boom is reflected very clearly in our results. Climbing pants and tops, but also accessories like chalk bags, are in higher demand than ever, and are prAna Germany's strongest-selling category." Many are therefore continuously expanding their product range for bouldering and climbing. Climbing hardware specialist Edelrid began with bouldering apparel and climbing shoes, Deuter is launching climbing bags and chalk bags, Maloja put out a bouldering line, and so on. Advertising is also interested in the sport by now, and major brands such as Mini are sponsoring events.
"The bouldering trend is reaching a new target group. They're young, fitness-oriented, and climb indoors. We're ahead of the USA in this trend," explains Wolfgang Rösch further. That means: the sport has gotten some real traction with the boom. The influence of the younger generation is growing, and they're also the ones to continue to push the limits upward - not least because of today's fundamentally better training conditions, and the extensive spread of halls.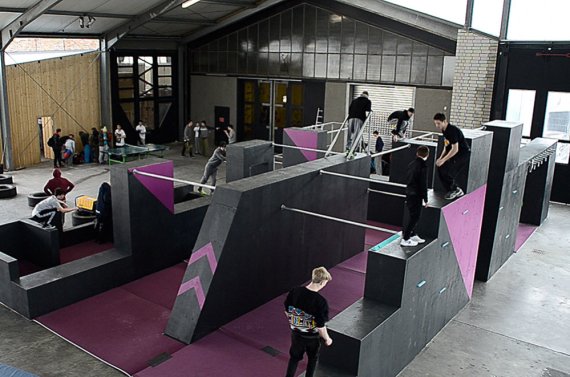 The fact that bouldering of all things continues to find more and more supporters is the result of bouldering being fundamentally easier to put into practice than sport climbing and alpine climbing. You don't need a climbing partner for safeguarding, no expensive equipment like a harness, rope, etc., and no prior knowledge. You climb without any safeguards, so only at jumping height. But there is another aspect that makes bouldering attractive for many: "The social connections," says pro climber Stefan Glowacz in an ISPO.com interview.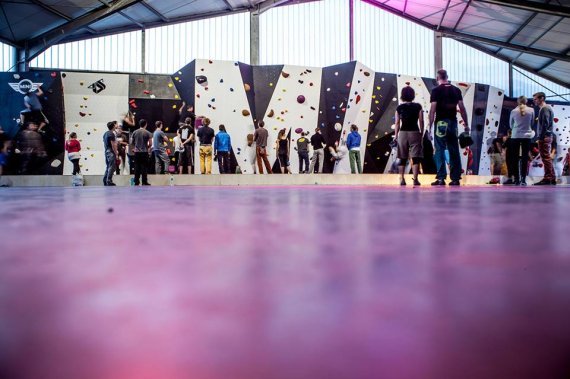 The athletic, and likewise chill atmosphere in bouldering halls has its finger on the pulse of the time, and creates community in a more and more anonymous world. Bouldering halls aren't just sports facilities, they've become a meeting place for the climbing and bouldering community. A community, by the way, at least half of which is made up of female participants!
And this community continues to grow. Those who want to be good at bouldering or climbing need comprehensive training. That's why more and more hall operators are supplementing pure bouldering and climbing areas with versatile training offers targeted to help improve strength and conditioning. This way, the sport is opening itself to new influences. Former professional climber Christian Bank is focusing on precisely this development with his climbing halls in Stuttgart and Ulm: "Right now, CrossFit® offers the best opportunities to achieve maximum improvement in performance with little time." He's equipping climbing halls worldwide with climbing handles and has been familiar with the industry for many years.
With his own halls, he knew he wanted to go a step further and integrate new areas. Yoga and parkour, for example: "Both go perfectly with bouldering; for example, the breathing technique for yoga and the movements for parkour," says Benk. There are actually many similarities between parkour and bouldering, even if the same movements have different names. Aside from that, boulderers are becoming more and more dynamic, and integrating jumping and running elements. Not least, there has long since been an urban version of bouldering, so-called buildering, where people boulder under bridges and not on the block.
So, are boulderers also parkourers? "Not necessarily," says Benk. "But many people do understand that the individual sports cross-fertilize one another. Above all, the kids are approaching the topic with a really playful attitude, and often find parkour much more exciting than a bouldering wall. For them, parkour is the starting point and the climbing wall is the next step." 
CrossFit® is a registered trademark of CrossFit, Inc.. Find more information at www.crossfit.com.