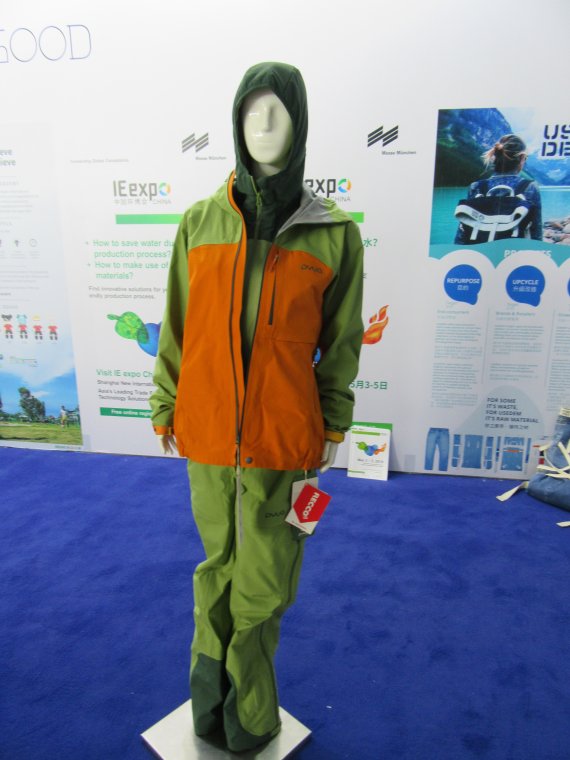 Continuing to develop and enhance their eco footprint, combined with socially responsible aspects, much of the time this new information developed within companies gets a lowly position in the whole scheme of things, often overlooked, as day-to-day business buries it.
With many eco accreditations and certifications on the fiber and textile front, there is now a global platform to highlight the final products with many aspects of sustainable solutions through manufacturing to rejuvenating products that would traditionally have headed to landfill.
For many companies, the sustainable processes they have developed sometimes don't get the limelight they deserve, which is why  Brands For Good, established six years ago is taking sustainable brands to a wider audience,  highlighting their greener and lesser known credentials.
The platform is shouting out about the added benefits companies are bringing through socially responsible processes and projects. The brainchild of Frank Lohse, Brands For Good is gaining members globally, supported by Messe Munich, via ISPO Beijing and ISPO Munich, a platform that is allowing brands to share their increasingly expanding sustainable values through one voice.
For sports and outdoors brands, it isn't just sustainable sourcing and use of cleaner textile ingredients that are pushing this progressive mood, a lot has to do with the products at the end of their use that can be  recycled or upcylced and repositioned for a new life. With the 'made to waste' mantra a thing of the past, the platform offers brands who have developed and established innovative products and projects to talk about it.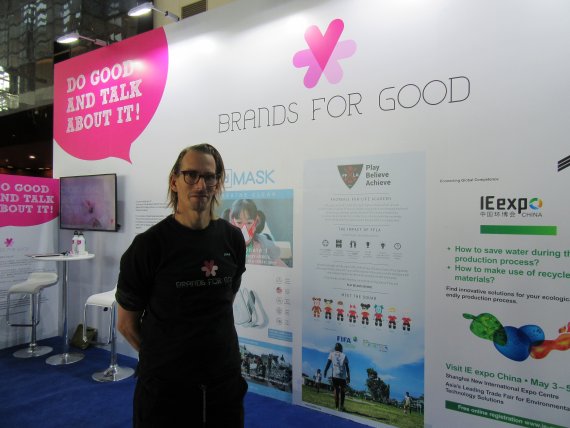 "In the last year a lot of things have changed, now companies have social responsible and sustainable managers, with the movement getting bigger and bigger. Companies see the initial cost in investing in sustainable activities, but they also get something back, water, energy through to saving on packaging," he explained, adding that Brands for Good is a platform to educate the industry.
It is certainly needed, an added association of talking about true sustainable stories, eliminating those brands that continue to 'greenwash,' a key problem in the industry, where companies exaggerate the truth of their eco credentials. Yvon Chouinard of Patagonia is one of a number of key figures shouting out at the greenwashing going on. Patagonia believes that sustainability covers a wider range of areas, including the brand implementing its Worn Wear initiative as well as donating one per cent of the company revenue to environmental activists. By teaming with Brands For Good, these additional sustainable accolades get heard.
"Members range from a variety of sectors, surfboards to accessories, textile ingredients through to donated apparel and hard ware goods, sent to poorer communities that require the same kit we do for leisure pursuits, but they require it for surviving the freezing temperatures," said Lohse.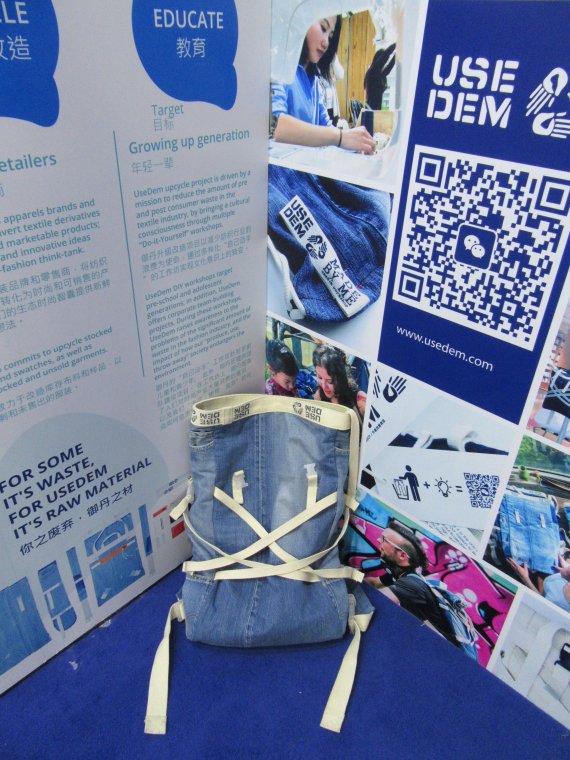 Members include companies from all sectors of the textile chain, from fiber to final product, including We are Spin Dye, the water-saving polyester through to The North Face and Arc'Teryx, the latter highlighting its Birds Nest project. Using production waste from the manufacturing of the conventional Arc'Teryx collection, fabric waste normally destined for landfill, are recycled into capes for the homeless.
Leading SUP and surfing brand, Starboard, is associated with the  Brands for Good platform to enhance a wider range of sustainable and social projects related to the company. Already renowned for their conscious production of their boards, using plant-based epoxy resin, the brand has also set its sights on a wider range of sustainable issues that can be highlighted. Having already produced  T-shirts from recycled PET bottles, they have gone one step further in recycling surf boards to create paving flags for paths.
PUYA is also recognized within the platform, the 100 per cent eco based outerwear brand, again highlighting the demand of more sustainable sourcing without neglecting the creative aspect of the collection.
"There are a lot of new strategies in PR and marketing, how can we involve the end consumer, how to make brands and retailers organize collection services of old products to donate or recycle into new products. Companies need to pursue responsibility," he said.
With longevity becoming a key factor in the industry from high performance and highly durable textiles through to design and production techniques, today's quality sports equipment is lasting longer and longer. Gear4Guides takes old helmets and old kit to poor regions to support ski schools in emerging snow sports destinations, including to Kurdistan, where free riding is apparently awesome experience.
At all levels, the sports and outdoors industry is being reshaped through sustainable and socially responsible developments. No matter what the saving in resources or saving from landfill to recycling and reusing packaging, every little counts explained Lohse. "We want to motivate companies who say we are on the way to sustainable products. If you start this journey then talk about it!"