Good news for all chips & beer footballers who have shifted their career from the football pitch to the TV armchair: Now there's an opportunity to get legendary goals from Mario Götze, Pelé and Neymar into your home and do some good in the process. To mark the 71st birthday of Brazil's world-famous football temple, the Maracan~a, in Rio de Janeiro, Play For a Cause and the stadium operators are launching a fundraising campaign. Fans can bid on video artwork featuring seven of the most famous goals scored at the Maracan~a. Half of the proceeds will go towards educational initiatives for children. The goals are chosen with taste, but also a certain malice. For in addition to Mario Götze's dream goal for Germany's World Cup victory in 2014 or Pelé's 1000th goal, the makers also pay tribute to Alcides Ghiggia. He also scored a goal to make a country world champions - but it was Uruguay, of all countries, in the final against Brazil.
Hand on heart: do you watch the women's handball league? Women's table tennis? If we now ask for the reasons, you shouldn't say, is too lame and too boring. Because an international poll by YouGov points to completely different reasons: The lack of choice makes for lower viewership. For example, 40 percent of all consumers worldwide followed men's sports, but only 19 percent followed women's sports - the figures in Germany are almost identical. The main reason given by 40 percent worldwide was the limited media coverage, and at 38 percent Germany is also in line with the international average here. But now finally to the actual good news, at least for the teams of women's sports clubs: In the thirteen countries surveyed worldwide, 41 percent said they would watch more women's sports if they were on TV more often. So, dear handball champions from Dortmund, dear table tennis champion Petrissa Solja and dear ice hockey champions from Planegg: go to ARD, ZDF, Sport1, RTL and whatever they're all called and hold this survey up to them. But one more tip: cleverly hold part of the survey closed with your fingers. Because in Germany, only 23 percent would watch more women's sports if more were shown - unfortunately, that's one of the lowest places internationally.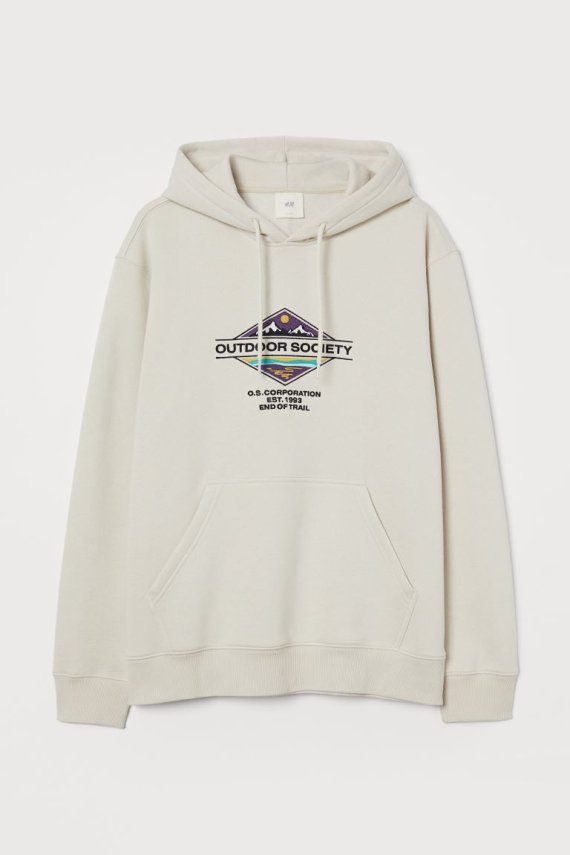 Well, dear people at H&M, we were grinning inside and happy the other day when we were browsing for clothes. The ever-popular clothing store now offers pants and hoodies Pants and hoodies with an inscription, that somehow look extremely familiar: OutDoorSociety is written on the clothes. What a fine idea, what chic advertising. We say thank you to Sweden. Please make the next product line smart - if you click on the lettering, you will be taken directly to our page with the cool stories. Then the thing becomes really round.
He gives his world-famous full-bearded face for all kinds of advertising that not everyone likes. But in this case, Jürgen Klopp has landed an advertising bull's-eye that we expressly praise. The Liverpool FC coach is supporting Deutsche Sporthilfe and its "Germany United" campaign. The program is intended to do no less than bring momentum back into society after the crippling lockdown months. There is to be a new sense of unity, is the campaign's overriding goal. And, of course, Sporthilfe is hoping to raise funds to help athletes beyond those funded by television millions to make a life as a professional. Klopp says, "et is always said that athletes need to be motivated. But first and foremost they motivate themselves. For that, they need support." If that's what Germany's top motivational artist says, then we expressly endorse it.
When you win the longest playoff in a golf tournament in 72 years, you know you've somehow earned that $1.332 million prize. The fact that the decisive playoff actually "only" lasted six and a half hours and that we'd trade the hourly wage any day is beside the point. Golf pro Harris English achieved his historic success last Sunday at the Travelers Championship in Cromwell in the US state of Connecticut. It took him and his competitor Kramer Hickok eight holes in the PGA tournament to finally find a winner. The play-off was the longest since 1949, when Lloyd Mangrum and Cary Middlecoff played eleven holes against each other. There was no winner because the tournament had to be stopped due to darkness. But if English is going to look at the history books now, he'd better take a leaf out of Middlecoff's book. Because while Mangrum didn't win much after the longest PGA playoff, Middlecoff really cleaned up in the following years.
Our last good news of the week has a tear in the buttonhole. Maximilian Weckmüller, Florian Unruh and Moritz Wieser are the world's crème de la crème of archers right now. They picked up a World Cup win over Belgium in Paris, having claimed their first ever World Cup win in Lausanne shortly before. But not only that, the German archers are now number 1 in the world rankings. Before the USA, Spain and Korea. The tear in the buttonhole? Well, the currently strongest team in the world stupidly blew the qualification for the Olympic Games in Tokyo....But the federation used the recent successes to already ask for a lot of money to support the 2024 Games with full self-confidence.